In the midst of UNC's victory over Syracuse last night in the 2018 ACC Tournament came a defeat.
With 4:32 remaining in the game, senior forward Theo Pinson grabbed a rebound off a missed three-pointer and took a shot that head coach Roy Williams did not like. In his frustration, Williams grabbed his jacket and attempted to rip in half.
Roy Williams failing to rip his suit jacket in frustration is the funniest thing you will see all day. pic.twitter.com/gFiZr4G6pI

— Kyle Boone (@Kyle__Boone) March 8, 2018
Thankfully, Carolina held on to a comfortable lead throughout the game and won, 78-59.
In his post game press conference, Williams addressed the jacket-ripping incident, saying that he could should have used a different strategy.
"I started around the collar where it's folded over so the material is twice as strong," Williams said. "If you really want to rip a jacket in half, start at the back at the bottom where it's already split."
Williams' logic is sound, but we checked in with an expert on shirt ripping to get his opinion. Hulk Hogan, any thoughts?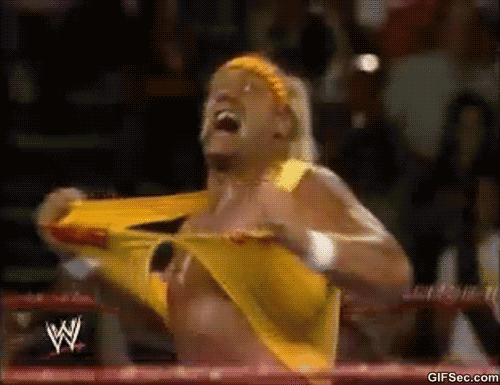 Thanks, Hulk.
Want to rip an article of clothing? Here's some tips
So from what we can gather, the first mistake Williams made was attempting to rip his jacket in half. The material on the jacket is thick and even the Hulkster is ripping a lighter shirt.
If Williams truly wants to take his frustration out on an article of clothing, the better option might be his undershirt, which is made of a lighter material, or perhaps a walk-on's jersey.
The second mistake was that Williams did not scream in rage, but rather kept it all bottled inside. I understand that he's a respected head coach and needs to remain professional on the court, but if you're trying to rip a jacket you have to put some effort into it.
Here's hoping the Tar Heels play well enough against Miami that Williams doesn't need a reason to destroy more clothing.