As a small business, are you leveraging Small Business Saturday? Always the first Saturday after Thanksgiving, falling this year on November 25, Small Business Saturday is a dedicated day that promotes shopping local nationwide.
Started in 2010, the yearly celebration of local commerce has continued to grow and gain traction, highlighting conventional shopping in a local brick-and-mortar establishment. More often than not, a small local business is run by someone that lives in the community, so Small Business Saturday is more than just an opportunity for bigger sales numbers and foot traffic – it's also a great way to make connections with the people who could frequent your business!
Goals and expectations:  Preparation and goal-setting are key, as is knowing what to expect. The weekend after Thanksgiving has been the official and unofficial beginning of holiday shopping season, and preparing for that specific crowd of customers is crucial. Think about strategies and offers that would be both attractive towards potential customers and unique to your business. Ensure that you have enough staff – and product – on hand. Most importantly, start marketing and promoting for Small Business Saturday now.
Product and pricing: Reviewing sales figures from the previous year can help to set a reasonable growth target. Keep in mind that key goals are to increase foot traffic, build up your marketing list, and bump up sales. Creating a reason for people to come back can help your business feel the positive effects of a celebration of small business for the rest of the year. One potential way to accomplish this is to offer an addition discount in exchange for contact information that can be added to your marketing email list.
Marketing: Depending on your specific goals, it may help to focus on your product. When it comes to holiday shopping, especially right after the infamous "Black Friday," potential customers are hunting for bargains. Focusing on what makes your small business special, keeping in mind that you and your business are part of a community, and that the overall impact of Small Business Saturday scales with the number of businesses that actively participate! That said, be sure to balance discounts and value. Overuse of discounting can be harmful over the long term, but effective balance with consumer habits and bargain-hunting expectations can be a boost for your business.
Think through: You can find ideas and templates for Small Business Saturday here. Leverage the SBS Twitter hashtags #ShopSmall and #SmallBusinessSaturday to spread the word through social media. Marketing is a journey, and there is no one thing that will grow your business overnight. Leverage Small Business Saturday as part of your overall marketing mix. Do you offer products or services that can help other small businesses prepare? What are things you can do to attract new customers or ones that have not visited in some time and build your business for the long term? How can you differentiate yourself from all the noise during the holidays?
About the Author: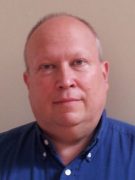 Gregory Woloszczuk is an Entrepreneur and experienced tech executive that helps small business owners grow their top and bottom line. Gregory believes in straight talk and helping others see things they need to see but may not want to with a focus on taking responsibly for one's own business. He and his wife, Maureen, started GMW Carolina in 2006.
Gregory has been fortunate to have been part of building teams for companies that went through hyper-growth as well as his own company. He also has experience in working through economic downturns and taking responsibility to fix what is in his control. The focus has always been working with partners, customers, and building a successful business channel. His range of experience includes marketing, sales, support, training, and operations.
Gregory holds an MBA from Nichols