Shop Local, Shop Small®
While this information gives some tips to small business owners, I encourage everyone to support small and local businesses year-round. The past few years have been a challenge for all of us. Small business by its nature does not have the resources to sustain prolonged adverse business conditions. Let's do our part to keep our neighborhood and local businesses thriving.
It is once again time to prepare for Small Business Saturday®. It always falls between Black Friday and Cyber Monday. It was started in 2010 by American Express to help promote shopping local. One year later, the Senate approved a resolution to support the Shop Small movement and was supported by local officials in all 50 States. It is always the first Saturday after Thanksgiving. This year it falls on November 26. It has continued to grow and gain traction with a day focused on promoting shopping in a local brick and mortar location and has expanded to include online.
This is the second year of the pandemic headlining into the holiday shopping season. With fewer restrictions than last year, now is the time to ensure your local business gets their fair share of sales. The weekend after Thanksgiving is right around the corner and the time to start marketing is now!
1) Freshen up Marketing Collateral with Free Content and Materials – If your business accepts AMEX, they provide free materials that they will ship to you and easy to customize downloadable content. It takes just a few minutes to create. Check out their site and access all the available resources. Think about what makes you unique and why customers frequent you. Share the content via Social Media and include it in your regular marketing campaigns.
2) Be Found and Team up – Check and ensure you are listed on the Shop Small Map® or create a listing if you are not. Team with your local Chamber of Commerce and other trade alliances. Many are considered Neighborhood Champions. Consider donating prizes such as gift cards to shine the spotlight on your business. Leverage your membership and network to share additional ideas.
3) Local Marketing – Leverage your customer list and ask them to help spread the word about your business. Successful marketing drives foot traffic and can help with add-ons with the correct merchandising. Think about what you can deliver online or via curbside pickup. For Social Media be sure to leverage what you are comfortable with and see postings shared by AMEX on Instagram. For Twitter leverage hashtag's #ShopSmall and #SmallBusinessSaturday and create a regular cadence to share your message. Visit the official Small Business Saturday FaceBook page and leverage #ShopSmall on #SmallBizSat on your communications.
Think through
Leverage Small Business Saturday to set yourself up for a successful year end. Make "shopping local" part of your overall marketing message and year-round campaign. Be sure to offer Gift Cards for sale to help your current customers drive new traffic and repeat business.
I would love to hear your ideas and success stories. Feel free to post comments or email them to me. Small Business, Big Lessons® – Shop local and small business year-round!
---
About the Author: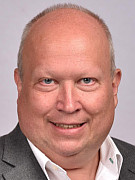 Gregory Woloszczuk is an entrepreneur and experienced tech executive that helps small business owners grow their top and bottom line. Gregory believes in straight talk and helping others see things they need to see but may not want to with a focus on taking responsibly for one's own business. He and his wife, Maureen, started GMW Carolina in 2006.
---
Chapelboro.com does not charge subscription fees, and you can directly support our efforts in local journalism here. Want more of what you see on Chapelboro? Let us bring free local news and community information to you by signing up for our biweekly newsletter.