By Casey Mann, Chatham News + Record Staff
(Chatham N+R editor's note: This story contains references to language that may disturb or offend some readers)
Siler City's A&I Chicken Shack received a hate-filled letter on Wednesday – containing numerous uses of the "n" word – and appears to be an attempt to coerce the owners, who are African-American and Puerto Rican, to abandon the business they opened about three weeks ago.
Owner Andre Chaney was visibly shaken as he recounted receiving the letter.
"I was standing at the counter and opened the letter," Chaney said. "Honestly, I couldn't even get past the second line. My eyes started to fill up with tears and I couldn't even read the whole thing first. I just handed it to Ivan [Santos, his business partner]. I had to gather myself together and when I did I said 'We need to call the Sheriff.'"
A deputy from the Chatham County Sheriff's Office arrived, taking the letter and starting an investigation. Chatham County Sheriff Mike Roberson and his wife, Annette arrived later that night to eat dinner and show their support. Roberson returned on Thursday with Deputy Chief Charles Gardner, Captain Steve Maynor, and Captain Chris Cooper for lunch.
"There is no place in a decent society for threats, even anonymous," Roberson said. "Threats are a criminal offense and the Chatham County Sheriff's Office will investigate them to their fullest extent."
"We appreciate the Sheriff and his wife coming out and saying this type of thing will not be tolerated," Chaney said. "We really appreciate his support."
Chaney posted a photo of the letter on the restaurant's Facebook page after his family encouraged him to with the purpose of letting "whoever did it to know we don't believe in living in fear." The response to the post was overwhelmingly supportive of the restaurant, but there were some that questioned the legitimacy of the letter. Several respondents noted that the letter used the "n" word with the ending letter "a" rather than an "er," arguing that it could not be written by a white person and therefore was a hoax to drum up business.
Chaney said he spent time answering the negative messages, trying to reassure the commenters that he didn't need the business.
"We've been open three weeks and have had customers every day," he said. "We have a lot of regulars already including people that drive all the way from Pittsboro. We don't want people to think or say we need business."
Chaney notes that the restaurant buys food for each day first thing in the morning to avoid waste and ensure freshness for each customer. The amount purchased each day is based on the previous day's receipts and trends. Anything left over at the end of the night is given to the homeless or the food pantry. He said that by doing business that way, he can ensure his staff gets paid even when the restaurant has a bad day.
He said he stopped responding to the Facebook comments when he realized it was focusing on the wrong thing. Chaney doesn't want to focus on the negative.
"The sole purpose of soul food is to bring people together, especially when it's good food," he said. "And we're about love. Just come in and talk to us and you'll see how humble we are and how much love we have for every person that walks through that door. They are family."
Server Cameron Rakes noted that she worked on Wednesday morning, but returned to help out the evening shift when she heard about what happened because of that feeling of love.
"We are a small family here," she said. "We look out for each other."
That notion of family is a foundation in the business, and Chaney notes that cooking with his mother is why he opened a restaurant in the first place.
"Everything we make is a recipe from my family," he said. "Whenever someone says 'that's good southern food,' that reminds me of my grandmother and that means more than the money. It keeps my grandmother, my grandfather, my mother and my father's legacy alive. It reminds me that my generations of family, the things they were teaching us, the great values and building us up as a younger generation, teaching us communication and having love for all…It makes me smile up and say 'thank you, Mama.'"
Chaney is appreciative of all the support the town of Siler City has provided beginning before they even opened their doors, and confirms one thing without question: A&I Chicken Shack is staying put.
"Siler City has supported us and we are supportive of this community," Chaney said. "We're not going anywhere. We love Siler City. This is our home."
---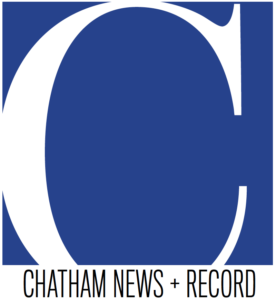 Chapelboro.com has partnered with the Chatham News + Record in order to bring more Chatham-focused stories to our audience. 
The Chatham News + Record is Chatham County's source for local news and journalism. The Chatham News, established in 1924, and the Chatham Record, founded in 1878, have come together to better serve the Chatham community as the Chatham News + Record. Covering news, business, sports and more, the News + Record is working to strengthen community ties through compelling coverage of life in Chatham County.