Last week we got the news from the CDC that if we're vaccinated we can drop our masks whether indoors or outdoors.
And I don't think we were prepared for it.
I don't even think we really remember what it was like before we masked up. Which makes sense, because it's been 15 months or so since the pandemic started. And that 15 months feels like 5 years.
I have to admit, it caught me by surprise, as well.
But at the park with my daughter a couple days after the announcement, I already noticed that people were happy to hear about the new guidelines. About 30% of the people had dropped their masks and, most noticeably, no one seemed to care.
So as my daughter and I sat there watching a Little League baseball game (where the players and coaches were all masked up), I took mine off. We enjoyed a game where we saw not one, but two inside-the-park homeruns while my daughter asked why all the kids were screaming.
And then a lightbulb went off in my mind. It was baseball season and that meant, for the first time in over a year, the Durham Bulls were back!
Since 2018, my family had lived in downtown Durham, a mile or two from the stadium and I'd wanted to take my daughter, but she had been too young. Then, after I thought she was old enough, Covid took that option away from us. And then, we moved last July to south Durham and it just hadn't been on my mind. Until last Friday.
So I bought us tickets for the next night's game and Saturday at 6pm, we were walking up to Durham Bulls Athletic Park asking ourselves two questions: 1) how would our 3-year-old who hates loud noises handle the game, and 2) what would the mask situation be?
For me, I was happy to take my mask off as we got to our seats. But the majority of people still preferred to keep them on, especially considering the size of a crowd at a baseball game.
It was even clearer to me then that dropping the masks won't switch off like a light. It is going to be a transition, and some people will take longer to get there.
Even my wife (and many people I've seen on social media) was confused by the CDC's announcement. Granted she's pregnant and hyper-focused on her health right now, but I told her, "Babe… this is good news. This is what we've been fighting for."
I think for and others, it may seem too good to be true.
But more likely, it's about a level of comfort.
I have friends that are immunocompromised and they don't plan on stopping wearing their masks anytime soon. And that's okay. That's more than "okay," actually. That is what makes them feel safe and that is good.
And many people might not have chosen to go to a game with thousands of people.
But I did. And that is also okay, because I'm comfortable with it. Granted, I wasn't shaking hands and hugging strangers or sharing my box of Cracker Jacks.
We just need to be respectful of what makes each person comfortable and truthful about our own levels of comfort and activity — like, don't like about being vaccinated, people.
For me, it felt great. Spending that time with my child (who did have a couple of minor meltdowns but overall enjoyed it and loved Wool E. Bull) and wife, eating hotdogs and having a beer watching a beautiful game on a sunny spring day was absolutely worth it. I'd almost forgotten how great it was to be connected with groups of people cheering over something as silly as a human hitting a ball with a bat.
We didn't have any inside-the-park homeruns like the Little Leaguers, but we did get to see Wander Franco hit a grand slam.
And while our collective handling of this pandemic was a far cry from a homerun, it just feels good to once again be playing ball.
That's a metaphor, y'all.
---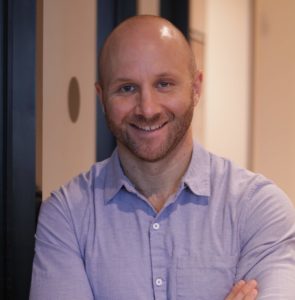 Rain Bennett is a two-time Emmy-nominated filmmaker, writer, and competitive storyteller with over a decade of experience producing documentary films that focus on health and wellness. His mission is simple: to make the world happier and healthier by sharing stories of change.
You can read the rest of "Right as Rain" here, and check back every Wednesday on Chapelboro for a new column! 
---