Have you ever asked yourself, "What's my purpose in life?"
If so, that means you're like a lot of us. And we all need to stop. Right now.
This is a question that countless books, articles, blogs, podcasts, videos, and even whole conferences are dedicated to. And that's because a lot of us are lost.
So many of us spend our time doing work that we either fell into or got into for a reason that doesn't light up our hearts (it pays the bills, it has good benefits, etc.) that eventually we get depressed and find ourselves longing for something greater. Or, we feel like we have always had a bigger calling, we just aren't sure what that is.
Then we waste hours, days, or years dreaming about what that purpose could be, and dwelling on how to find it, the whole time wishing someone would just come along and bestow it upon us.
First of all, that's never going to happen. No one is going to tell you what you're destined to do. Secondly, you don't have a purpose in life.
Sorry, folks. That's the truth.
The reality is, you probably have multiple potential purposes. Don't you have several things that light you up inside? Couldn't there be two, or three, or even four career paths that you'd enjoy, as long as you could find a way to make money from it to live a comfortable and happy life?
Instead of trying to discover your purpose in life, try to determine your thesis on life.
What is the unique way you view the world and the work you do in it, that separates you from others in your field? What is your perspective or belief about life or business that makes you different?
Once you establish that core belief, you will uncover multiple ways you can create value from it.
No one hires you just because you're an "expert" or thought leader, or even because you're good at what you do. There are many people who are great at what you do. But they don't do it like you do.
I'll give you an example:
Right now, I'm interviewing tree experts to see who can help with a white pine that is leaning at almost a 45-degree angle over my shed and boat, probably still standing because of the five vines that are holding it up and keeping it attached to another tree.
It's scary and I need help.
There are many people who could get it on the ground. But when I had one company stop by to give an estimate, the owner broke down his team's unique way of handling a project like that, so that it would significantly reduce the risk of the tree falling on my shed or my neighbor's house.
He also charged for an estimate. I hated that.
But he was so clear and confident in his approach that I trusted him. He knew trees. Not just chainsaws. He explained to me what would happen to the tree, the yard, the surrounding trees, etc., for several different approaches to felling the tree.
His unique perspective was clear and I willingly paid the small estimate fee for that security.
I'll give another example.
My core belief is: storytelling is the most effective way to create human connection. What is generated from that connection, depends on your mission.
I help people understand how to leverage storytelling to make those connections, achieve their goals, and serve their communities. And I do that through a variety of methods.
But when I started coaching, I was insecure. Because of my podcast, I knew lots of great storytellers and story coaches who I could have considered competitors.
The more I did the work, though, the more I realized that because of my unique perspectives and views, I am perfect to help people lean into the parts of their stories that scare them and turn those tragic flaws into super powers, specifically when they're in a transition or building something new.
One thing 2020 has taught people is that the rug of security can be pulled out from under them at any time. This has caused a huge increase in people starting their own businesses and following their passions. But it has also created a large number of people wanting to do that, but stuck asking themselves what their bigger purpose is. 
To those people, I urge you to ask yourself, "What is your unique stance or view on life that influences the work you want to do in the world?"
People follow you because of your unique approach or perspective to what it is you do.
So focus on that and speak to the people who that appeals to, and you'll never have competition.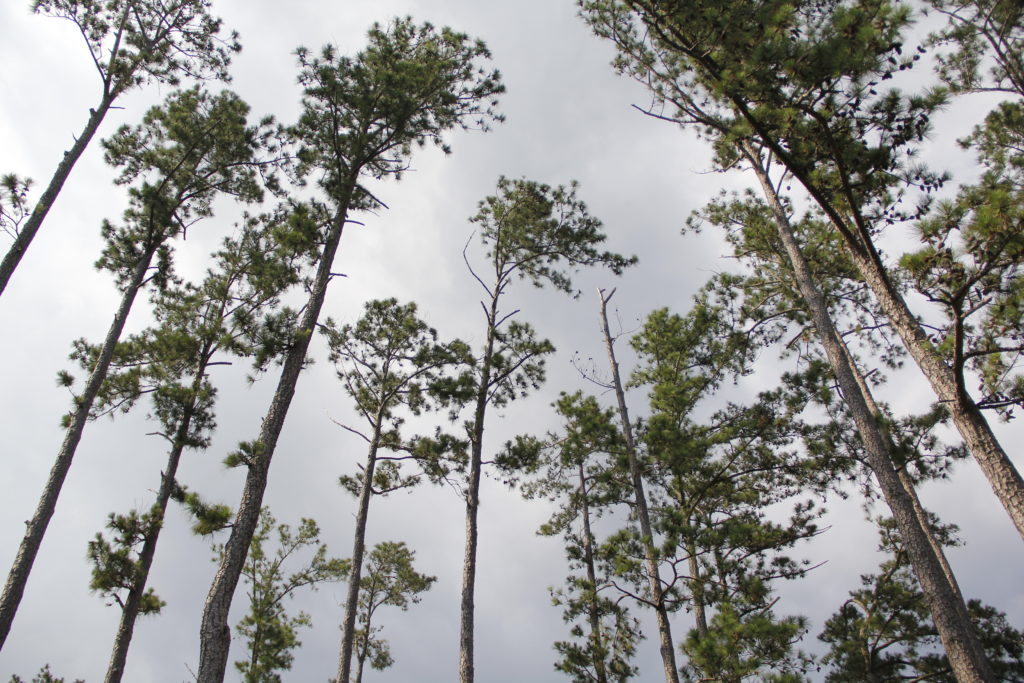 ---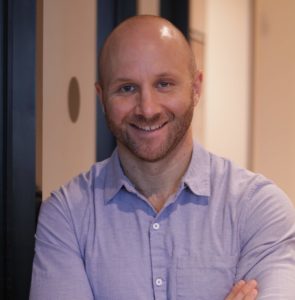 Rain Bennett is a two-time Emmy-nominated filmmaker, writer, and competitive storyteller with over a decade of experience producing documentary films that focus on health and wellness. His mission is simple: to make the world happier and healthier by sharing stories of change.
You can read the rest of "Right as Rain" here, and check back every Wednesday on Chapelboro for a new column! 
---