Last year, after an article in Durham Magazine about my Health + Happiness storytelling series, I got an invite to be a coach at Shannon Media's WellFest — an event meant to foster a community invested in wellness by promoting and supporting health providers in the Triangle.
There were fitness classes, cooking classes, mindfulness practices and all the elements that you could think of to help one achieve optimal health and happiness.
If you read this column, you know it was right up my alley.
There was just one problem.
I was on a cruise that my brother and I had taken my mom on by surprise for her 70th birthday! It was her dream to take a ship to the Bahamas and we made it happen for her.
So, you could say, I was still investing in my own personal health and happiness.
But it also meant that I couldn't lead my workshop on the importance of "telling your story."
The year finished and there we were, all excited and naive about the next decade arriving.
Then 2020 hit like a hurricane. 
Events were canceled, businesses closed, communities suffered. Our collective health and happiness went straight into the toilet. Many of us didn't know how to move forward.
And probably none of us expected that we'd still be in this now.
But one thing is clear: we need each other.
We need our communities, we need our events, and we need our health and happiness back.
So events like WellFest continued on as best they could — in virtual settings. That means we'll get the chance to do it again this year. And that is something that I, and the community, should be grateful for. 
But instead of helping people find and tell their stories this year for the sake of their sole (and soul!) purposes, I'm going to focus on a result of sharing stories that has intrigued me most.
Storytelling is, and has been throughout all of humanity, the absolute best way to connect humans and create communities. Not only that, but it helps us strengthen those communities and continue to grow them.
Right now, we desperately need them — in whatever form we can get them.
Storytelling helps communities grow in three different ways:
It connects people through common experiences, struggles, and emotions.

It shows people a roadmap forward, through the struggles they face.

It gives people hope (perhaps the most important).
I read something this morning that said when societies are in high stress, it blocks the oxytocin receptors in its members, and therefore diminishes trust and empathy when we need it most.
Morale is down and the paradox is that it makes people retreat back into their individual caves (of emotions, experiences, and beliefs) instead of viewing the world and working collectively.
And after last night's debate, I think it's safe to say we're in that situation now.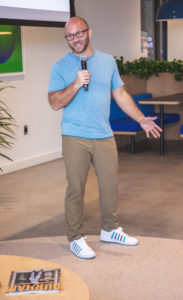 So what are the small steps we can take to reestablish humanity?
Sharing stories. Creating connections. Building communities.
And pursuing those activities and events that help us achieve health and happiness.
We have to take care of ourselves, and we have to take care of each other.
WellFest is happening virtually this Sunday, October 4th, and will feature classes for yoga, meditation, resiliency, fitness, nutrition, and more, all for FREE for our community.
Additionally, with a VIP package, you can get a cooking class with the executive chef of ACME Food & Beverage Co, Kevin Callaghan (ingredients provided!)
(photos by Anna Norwood)
---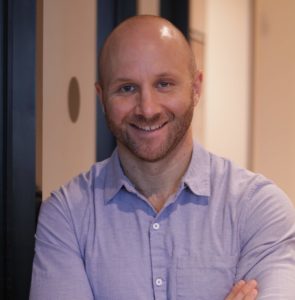 Rain Bennett is a two-time Emmy-nominated filmmaker, writer, and competitive storyteller with over a decade of experience producing documentary films that focus on health and wellness. His mission is simple: to make the world happier and healthier by sharing stories of change.
You can read the rest of "Right as Rain" here, and check back every Wednesday on Chapelboro for a new column! 
---
Chapelboro.com does not charge subscription fees. You can support local journalism and our mission to serve the community. Contribute today – every single dollar matters.