It's another round of Tracks Tuesdays, celebrating the Tracks Music Library, a free local-music streaming service from the Chapel Hill Public Library and Chapel Hill Community Arts and Culture!
Launched last year, the Tracks Music Library now features music from nearly 100 Triangle-area artists. New music is being released every week this month, accompanied by a weekly mixtape with songs from each of the featured artists.
One of this week's featured bands is Infielder! Band members Neal Curran and Kenneth Stewart joined Aaron in 97.9 The Hill studios this week to chat and play three songs off their album "There Is No Alternative." Listen below.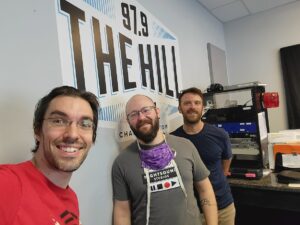 Podcast: Play in new window | Download
Subscribe: RSS