Four members of the Tan and Sober Gentlemen joined Aaron on Live & Local this week, with a big show coming Saturday at the Haw River Ballroom.
With a raucous sound they've called "Celtic punk-grass," the Tan and Sober Gentlemen are widely known as one of the most electrifying live bands in the Triangle. Their recorded stuff is pretty electrifying in its own right: the Gentlemen released their second album to great acclaim last year. With a title originally lifted from a negative review, Regressive Folk Music features a blend of original songs and reimagined standards.
The band is about to embark on a multi-state spring tour. It begins Saturday night at the Haw River Ballroom (with Into the Fog opening) – and as a lifelong resident of the Saxapahaw area, bassist Ben Noblit says he's especially excited about the hometown show.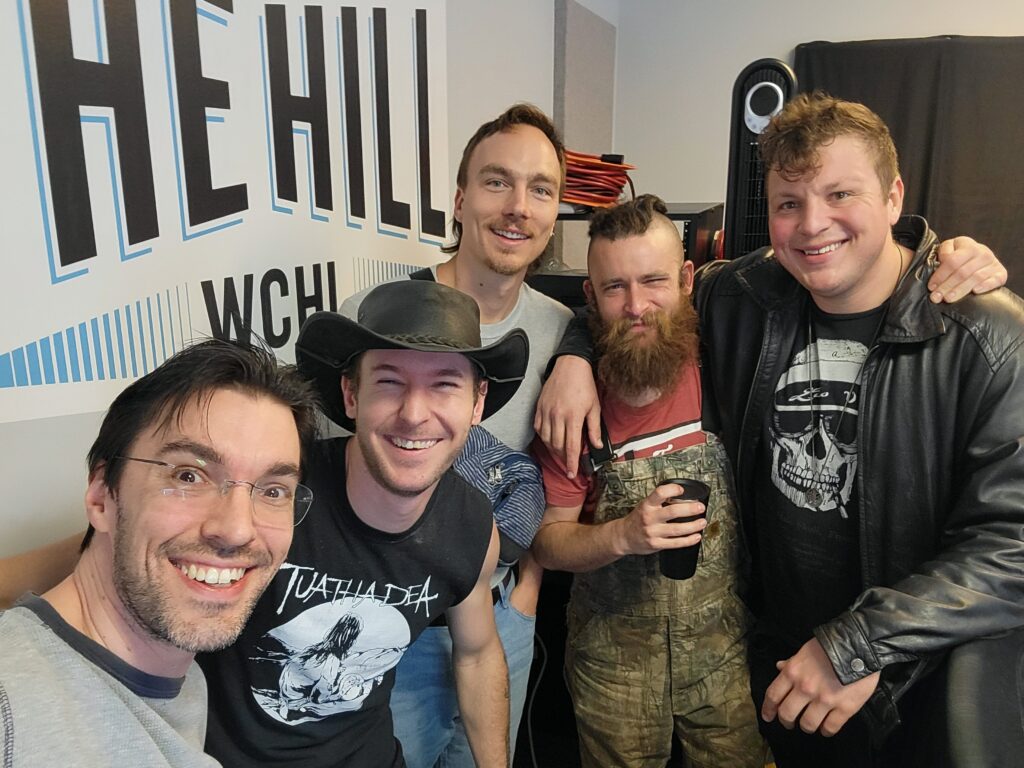 Four members of the band (Ben Noblit, Alan Best, Tucker Jackson Galloway, and Eli Howells) stopped by 97.9 The Hill to promote Saturday's show and play three songs. Listen:
---
Chapelboro.com does not charge subscription fees, and you can directly support our efforts in local journalism here. Want more of what you see on Chapelboro? Let us bring free local news and community information to you by signing up for our biweekly newsletter.