In the ninth episode of "Inside Voices," join host Kevin "Kaze" Thomas for a conversation with return guest Dasan Ahanu — local poet, artist, MC, producer, UNC professor and activist. Ahanu was last featured in the debut episode of "Inside Voices," and in these second conversation with Kaze, they cover everything from the struggle of cities and resource availability for the Black community to active participation in art and Hollywood portrayals.
Listen below for the full conversation between Kaze and Ahanu, and check back next week for a new installment of "Inside Voices" on 97.9 The Hill and Chapelboro.com.
---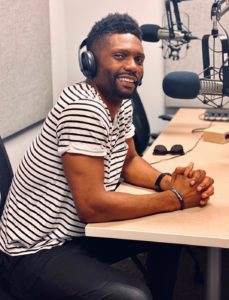 "Inside Voices" is a platform dedicated to Black men and women, people of color and allies — and a place to share experiences, concerns and stories while working to find hope and optimism about tackling tough topics and discussions while finding constructive ways to talk about solutions. "Inside Voices" is hosted by Kevin "Kaze" Thomas.
---
Chapelboro.com does not charge subscription fees. You can support local journalism and our mission to serve the community. Contribute today – every single dollar matters.