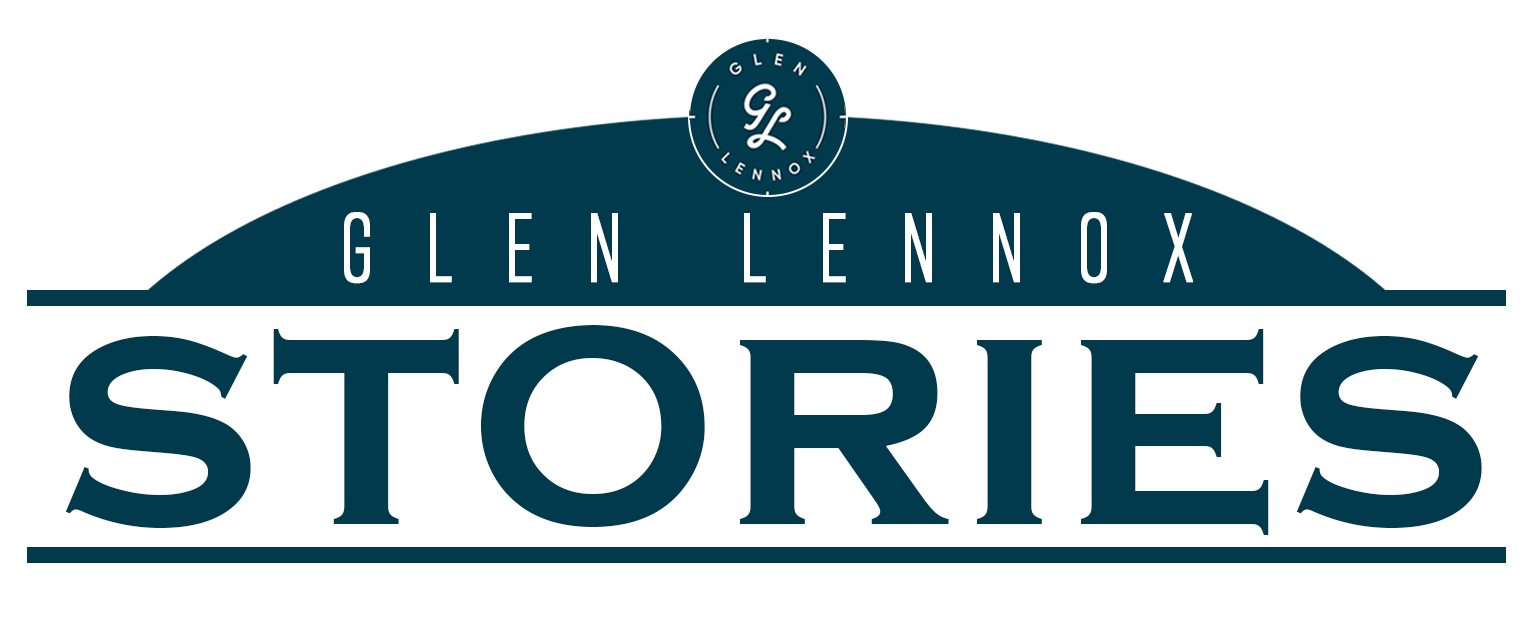 Roy Williams is Carolina's Hall of Fame basketball coach, his name permanently signed on the court at the Dean Smith Center. He is among the highest-paid coaches in the country, earning a seven-plus figure income. But it did not start out that way.
Forty years ago, Williams, his wife Wanda and their year-old son Scott moved to Chapel Hill to take a part-time position on Dean Smith's staff.
They settled into a two-bedroom apartment at Glen Lennox, and that community became home to the Williams family for three years. They first lived at No. 36 Hamilton Road, and after one year moved literally next door to a three-bedroom unit because daughter Kimberly was on the way.
"Sometimes when I am coming back from the mall," Williams says whimsically, "I will take the short cut through Glen Lennox and pass that first apartment, and I will think I've come a long way since then." But Williams has fond memories, and some funny ones, of his first home in the town where he is now the most recognizable figure.
He remembers that late August day in 1978 when he drove a U-Haul-It truck from Asheville and the high school coaching job he left to accept an NCAA-mandated $2,700 annual salary at UNC. Wanda and Williams' mother were following the truck in the one family car, a beat-up Mustang with a broken rear window.
"We pulled in at about 3 o'clock and Coach (Bill) Guthridge met us there," Williams said. "He said they had just received a call from the Chapel Hill school system saying if Wanda could get there by 4 o'clock, she could interview for a teaching job that was starting the next day. I remember getting in the back of the U-Haul and climbing over things to find some of her clothes so she could get a dress to wear to the interview."
He found one. Wanda wore it and began teaching at Chapel Hill High School the very next morning. Meanwhile, Williams had to finish most of the unpacking and get ready for his first meeting in Coach Smith's office the next day — but Wanda had taken the family car to work.
"I had a bike and literally did ride it up the hill to Carmichael," Williams recalled. "The first week was really hard because I was trying to figure out how to get up the hill. I didn't want to stop and walk, so I would attack it like crazy at the bottom of the hill. It was an old bike, not one of these 3-speed, 5-speed or 10-speed things they have now. Then one day I saw Dr. (Bill) Peacock, the Physical Education teacher who was in his 70s, ride his bike all the way up the hill. He said, 'No, you can't do it that way, you've got to have the slow and steady approach and keep moving. After I got coached, I made it up the hill."
Williams said they picked Glen Lennox because of the location and the reasonable rent in those years. "We were gonna make no money, and it was the worst time in my life about being scared that I couldn't feed my family," he said. "But I loved the location on the side of town where I could get to the gym and closest to the airport. When we came back 16 years ago, I wanted to live on the same side of town for those reasons."
As it still is today, Glen Lennox had young families and kids play on the grounds behind the apartment buildings. And it was close enough for the other coaches and counselors at the UNC summer basketball camp to spend their afternoons off hanging out at the Williams pad.
The one bittersweet memory Williams has of living at Glen Lennox was a matter of convenience. In his first season as a college coach, the sixth-ranked Tar Heels lost their first NCAA tournament game to unranked Penn, the same afternoon Duke also lost to St. John's on N.C. State's home court in Raleigh.
"On the bus ride back from Raleigh on what they were already calling Black Sunday, I couldn't talk to anyone, didn't want to talk to anyone and the bus was deathly quiet," he said. "As we came down 54 toward Chapel Hill, I told Coach Guthridge I wanted to get out and walk home. I just had to get out of there and walk a little bit and collect my thoughts. It was so sudden the way the season ended, and it still is 40 years later if you lose earlier than expected."
The bus slowed down but never pulled over. It stopped in the middle of the road, and Williams jumped off. He walked down Hamilton Road to his young family in Glen Lennox, the only comfort he could find on Black Sunday.