Think you know ACC basketball? Prove it!
Simply fill out a bracket and send it to us at WCHL for your chance to win a $50 gift card from the Chapel Hill Restaurant Group, which includes Spanky's, Squid's, 411 West, Mez Contemporary Mexican, and Page Road Grill!
At the conclusion of the tournament, all brackets that are perfect (all games picked correctly) will be entered into a drawing to win the gift card.
Brackets for the ACC tournament can be found on the ACC's official website or below. Feel free to print out a bracket and scan it, or draw your own! As long as it is legible and can be read, you're good to go!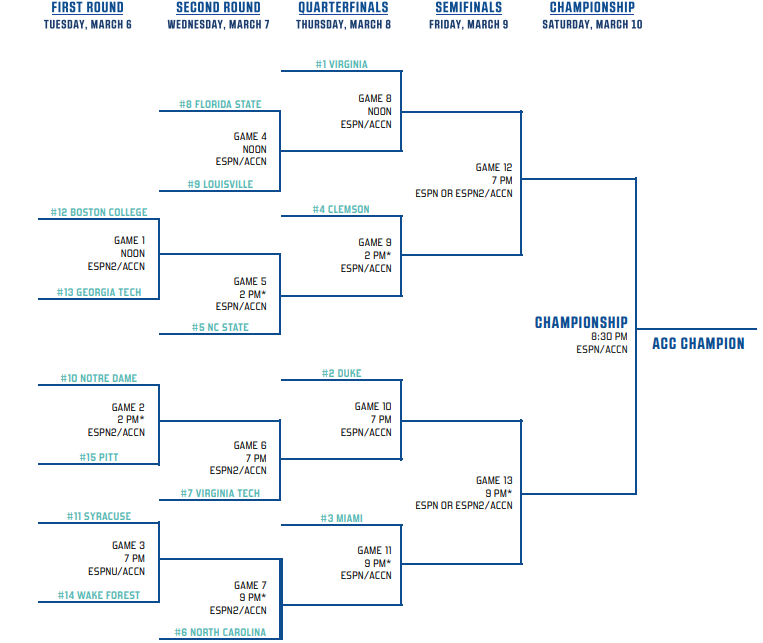 Limit one entry per person. All brackets must be submitted before 11:50 a.m. on Tuesday, March 6, to be valid for the competition.
Please send all brackets to dakota@wchl.com.
Good luck!