By Zachary Horner, Chatham News + Record Staff
Work on improvements to sections of U.S. 421 and U.S. 64 will cause overnight ramp closures from April of this year to June 2020.
The N.C. Department of Transportation announced March 1 the awarding of a $10.4 million to Wilson-based contractor S.T. Wooten Corporation for milling, resurfacing and shoulder reconstruction for 63 miles of roadway in Chatham County.
Aaron Moody, public relations officer for DOT, told the News + Record that the improvements are "normal resurfacing needed for roadway maintenance." According to a press release, work on these projects could begin as early as April and are scheduled to be completed by June 30, 2020.
Resurfacing work will require ramp lane closing at the U.S. 64 interchange with Business 64 on the west side of Pittsboro and at the interchange of U.S. 421 and Pittsboro Goldston Road near Goldston. The DOT press release stated that the ramps will be resurfaced at night and closures are not allowed from 6 a.m. to 8 p.m.
DOT will also make improvements to 27 sections of secondary roads totaling 49.046 miles in Chatham County as part of the project. The sections include 7.186 miles of Russells Chapel Road, 3.206 miles of Tody Goodwin Road and 3.167 miles of Beaver Creek Road.
---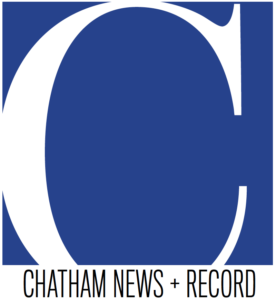 Chapelboro.com has partnered with the Chatham News + Record in order to bring more Chatham-focused stories to our audience. 
The Chatham News + Record is Chatham County's source for local news and journalism. The Chatham News, established in 1924, and the Chatham Record, founded in 1878, have come together to better serve the Chatham community as the Chatham News + Record. Covering news, business, sports and more, the News + Record is working to strengthen community ties through compelling coverage of life in Chatham County.