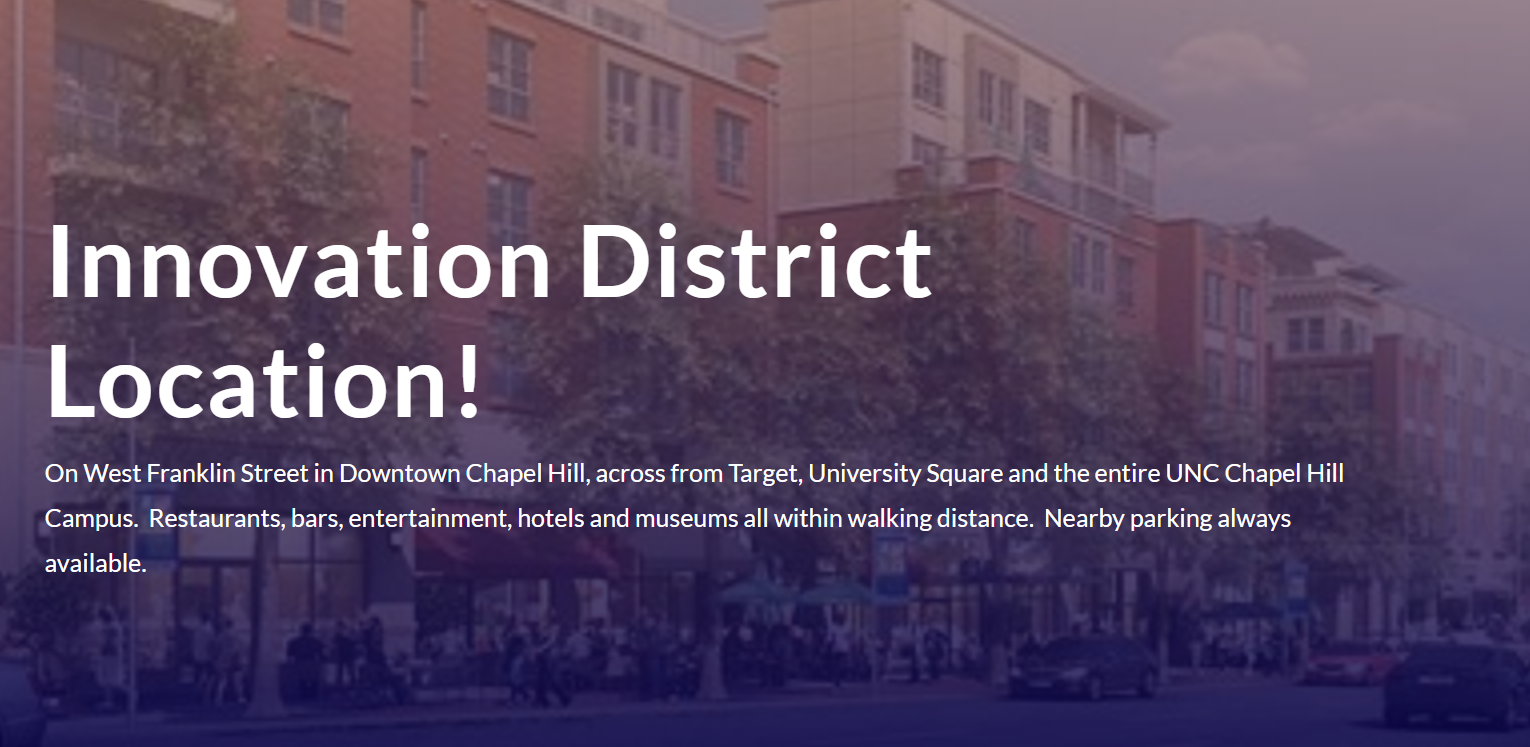 Gregg Gerdau, founder and Community Director of Carolina Coworking, visited with Aaron Keck and introduced David Hait, founder and CEO of OptionMetrics in New York City. Hait is expanding OptionMetric's development staff with software engineers in Chapel Hill by utilizing Carolina Coworking instead of leasing office space for his expansion.
"It's not like I'm moving anybody down from New York," Hait said. "We are hiring people and having them work right here. So right now we have two employees. It's very difficult to come down and say, 'Okay, I need office space for two people or for four people and there's a lot obviously involved in getting new office space put together. This was just a very easy solution. We can put our people here, they can start from day one, they can get ready and work, they have internet, they have nice desks, a nice facility, free coffee, perfectly located and there's not a 10-year commitment like I would have on a lease."
Gerdau further explained that Carolina Coworking offers many options, from inexpensive day passes, to conference center – meeting space, furnished private offices and coworking desks.  All are available on very flexible terms without long term commitments.
Carolina Coworking is located at 206 West Franklin Street in the heart of the Chapel Hill Innovation District and on the web at www.carolinacoworking.com.
Full interview audio:
---