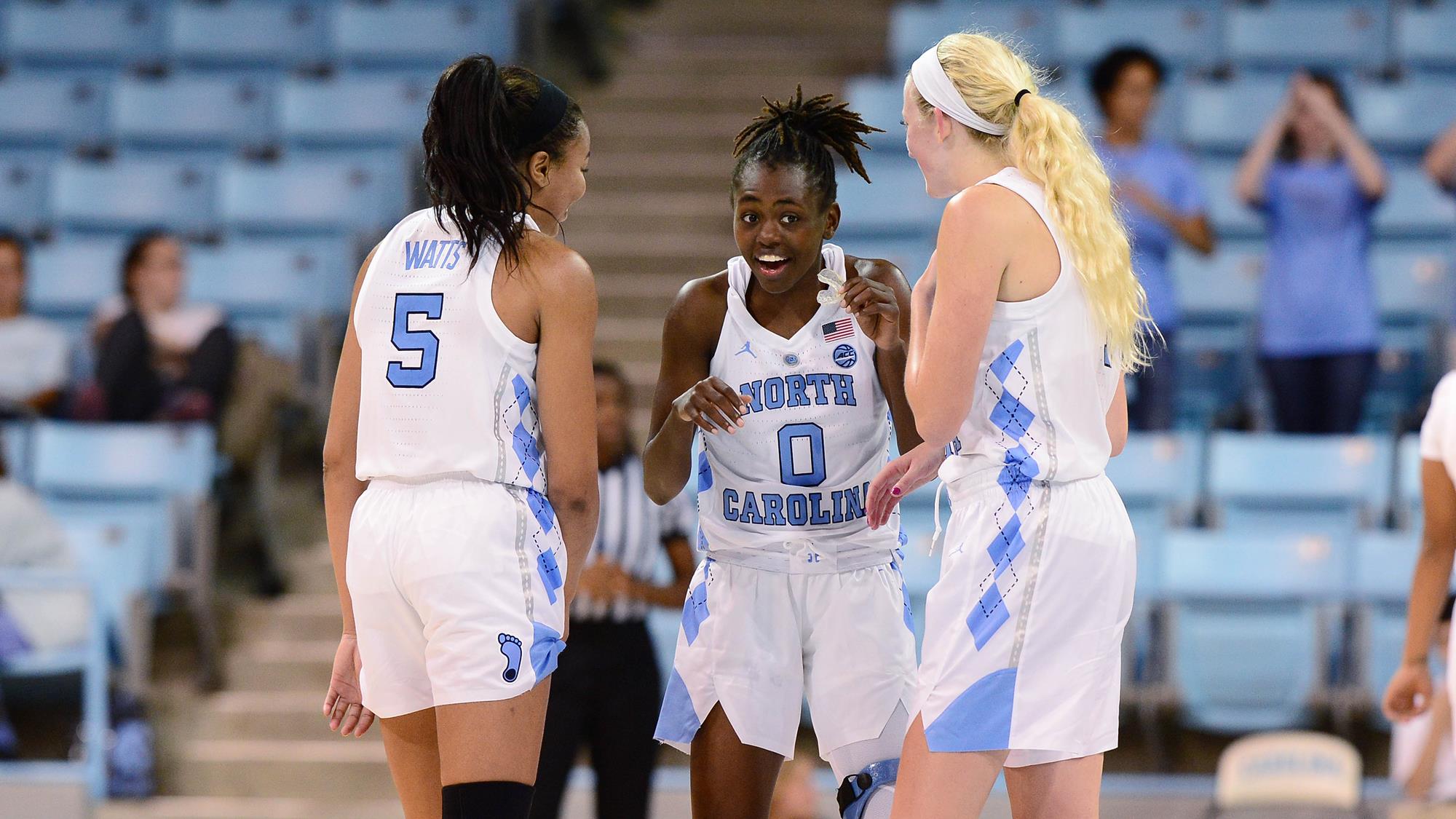 The UNC women's basketball team looks prepared to get its season off to a great start after a dominant 115-74 victory over Carson-Newman in an exhibition game on Thursday night at Carmichael Arena.
Playing in her first game since February 2017, Tar Heel guard Stephanie Watts seemed like she hasn't missed a beat at all–pouring in a game-high 28 points to go along with six rebounds and six assists.
UNC also received double-doubles from Janelle Bailey, Shayla Bennett and Naomi Von Nes.
One of the top rookies in the ACC last year, Bailey posted 19 points and 11 rebounds. Bennett, meanwhile, had 10 points and 11 assists in her unofficial debut as a Tar Heel. Von Nes added 11 points and 11 rebounds in just 10 minutes of playing time off the bench.
Preseason All-ACC guard Paris Kea chipped in 14 points of her own for UNC, as the Tar Heels were never in trouble against Carson-Newman–the alma mater of their head coach, Sylvia Hatchell.
UNC led by 29 points at halftime against the No. 3 ranked team in the Division II preseason poll, before extending that lead even more after the break.
For the full box score from the game, click here.
Up Next:
The Tar Heels are scheduled to open their regular season on Tuesday, Nov. 6 at Elon. Tip-off is set for 7 p.m.
Photo via Jeffrey A. Camarati (UNC Athletics)