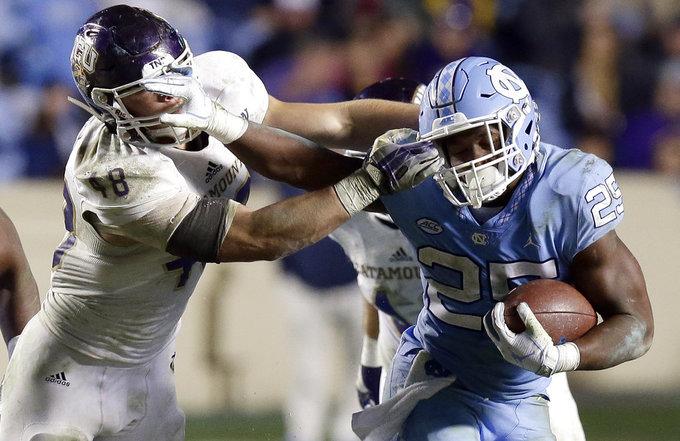 The ACC revealed Wednesday that UNC's scheduled football game against Miami on Sept. 7 at Kenan Stadium will begin under the lights at 8 p.m.
This game will be the second of the Tar Heels' season, and first at home following a date with South Carolina in Charlotte for the opener.
It will air on the brand new ACC Network, representing the first time UNC will have played a game televised on that station.
The Tar Heels are 9-11 all-time against Miami, but have won four of the seven games that have been played against the Hurricanes in Chapel Hill.
Photo via Associated Press