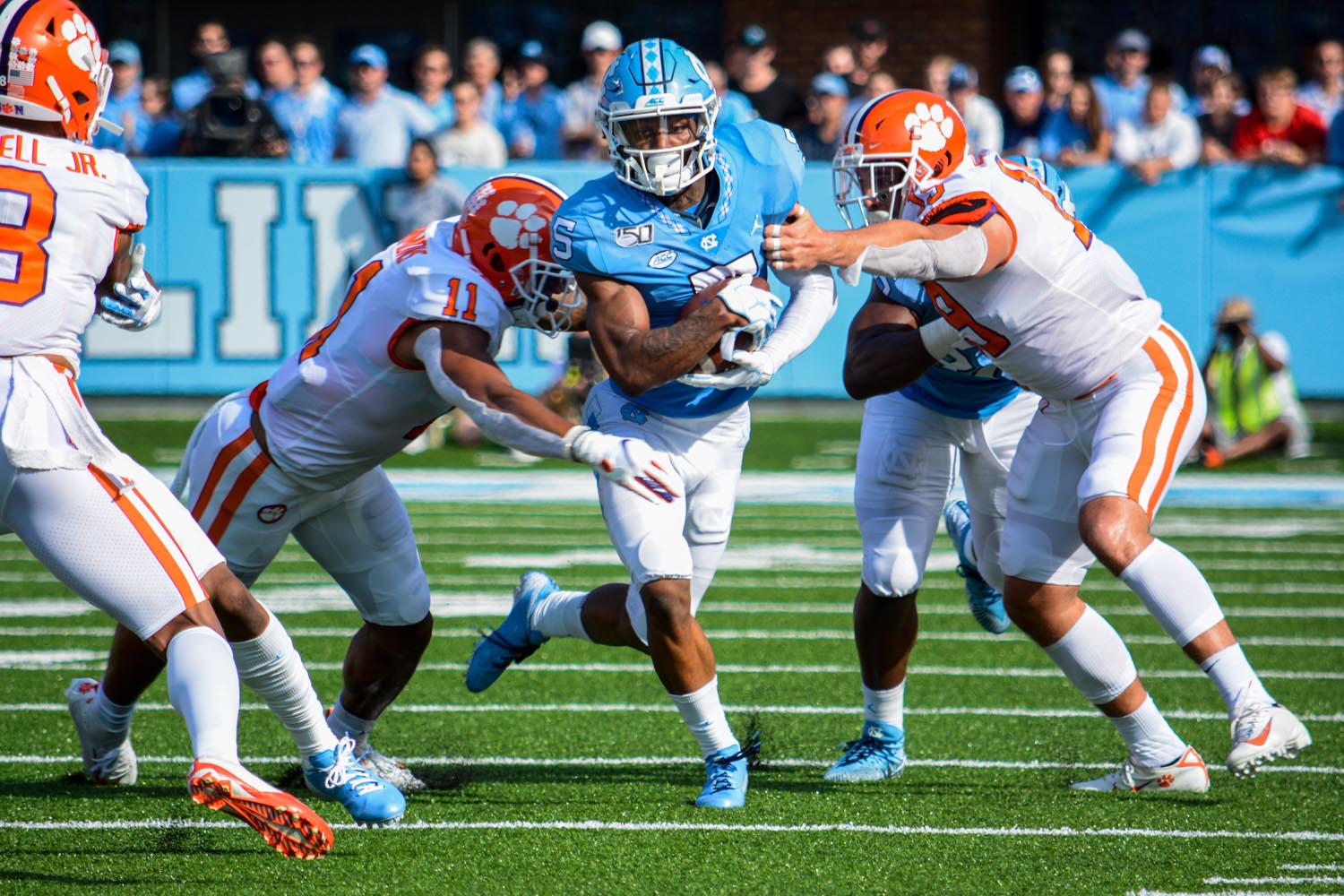 It's mid-January and the heart of college basketball season is upon us, yet in a strange twist of fate all the hype around the UNC athletics program is focused on football.
On Monday, 24/7 Sports published its "way-too-early" top 25 rankings for the 2020 season–with the Tar Heels checking in at No. 19 after closing out the 2019 season in style behind one of the game's most promising young quarterbacks.
While there is no official evidence that UNC sacrificed this year's basketball season in an effort to save its football program, things are certainly playing out in a way that makes you think.
Led by freshman sensation Sam Howell–whose 38 touchdown passes in 2019 were the third-most in ACC history–the Tar Heels won each of their final three games in blowout fashion to end the year at 7-6.
UNC's big win over Temple in the Military Bowl was also the program's first bowl game victory since 2013.
With many of the top contributors from last year's team returning next season for the second year of head coach Mack Brown's second tenure–including First Team All-ACC linebacker Chazz Surratt and Howell's top three receivers in Dyami Brown, Dazz Newsome and Beau Corrales–there is plenty of optimism in Chapel Hill heading into 2020.
Fans will get their first look at the 2020 Tar Heels in the annual spring game on Saturday, April 18.
The 2020 regular season is set to begin on the road for UNC, when it travels to face UCF on Thursday, Sep. 3.
Photo via Dakota Moyer