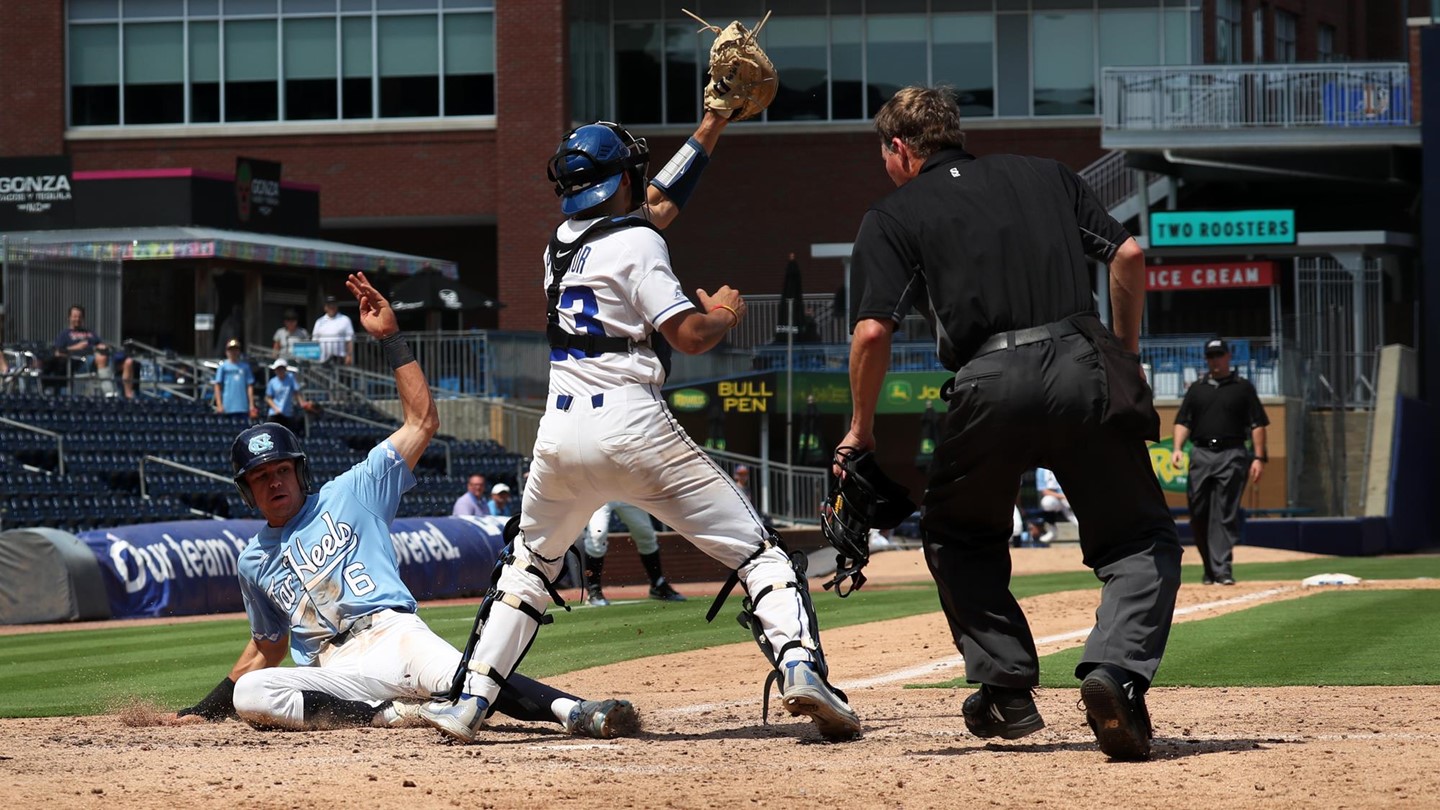 The final mid-week game of the 2018 regular season for the seventh-ranked UNC baseball team saw the Tar Heels travel to Wilmington and come out with a 4-2 loss at the hands of the UNCW Seahawks.
It marked the second loss in as many tries this year for UNC against the Seahawks, as they were on the wrong end of a 5-4 scoreline at Boshamer Stadium back on Feb. 20.
Kyle Datres and Brandon Riley combined for four of the Tar Heels' seven hits in the game on Tuesday, but as a team UNC stranded 11 runners on base–which ultimately ended up playing a large role in the final outcome.
The Tar Heels (34-16) led 2-1 early on thanks to RBIs from Riley and Brandon Martorano, before the Seahawks scored three runs in the bottom of the fifth inning to take control of the proceedings.
A two-run double from Ryan Jeffers put the Seahawks ahead on the scoreboard, while UNCW was able to add another run on an RBI fielders' choice against reliever Caden O'Brien before the end of the inning.
UNC put together a minor threat with runners on base in the seventh, however, the offense was unable to scratch across any more runs.
Up Next:
The Tar Heels will close out their regular season with an ACC series at home against Virginia Tech. First pitch on Thursday is set for 6 p.m.
Photo via UNC Athletics