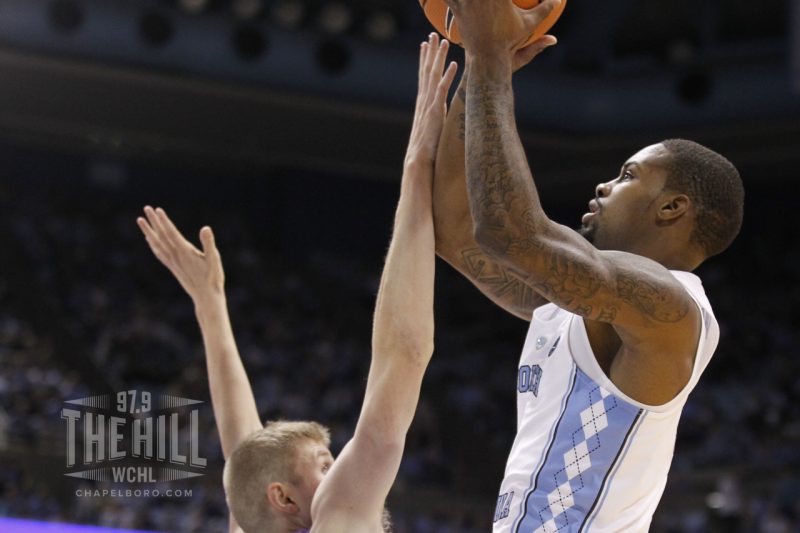 UNC announced Wednesday evening that sophomore guard Seventh Woods is out indefinitely with a stress fracture in his left foot.
Woods–who has also been battling plantar fasciitis in the same foot–has missed the Tar Heels' last two games.
In the seven games that he has played in, the South Carolina native is averaging 2.4 points and 1.7 assists in 11 minutes per game.
He joins graduate transfer Cam Johnson on the UNC injury list, as Johnson is expected to miss at least three more weeks with a sprained neck.
Although Woods will not need surgery, a timetable for his return has yet to be established.
The Tar Heels are scheduled to take on Western Carolina at home on Wednesday, then will have a long break before their next game–a road contest at Tennessee on Dec. 17.
Photo via Todd Melet