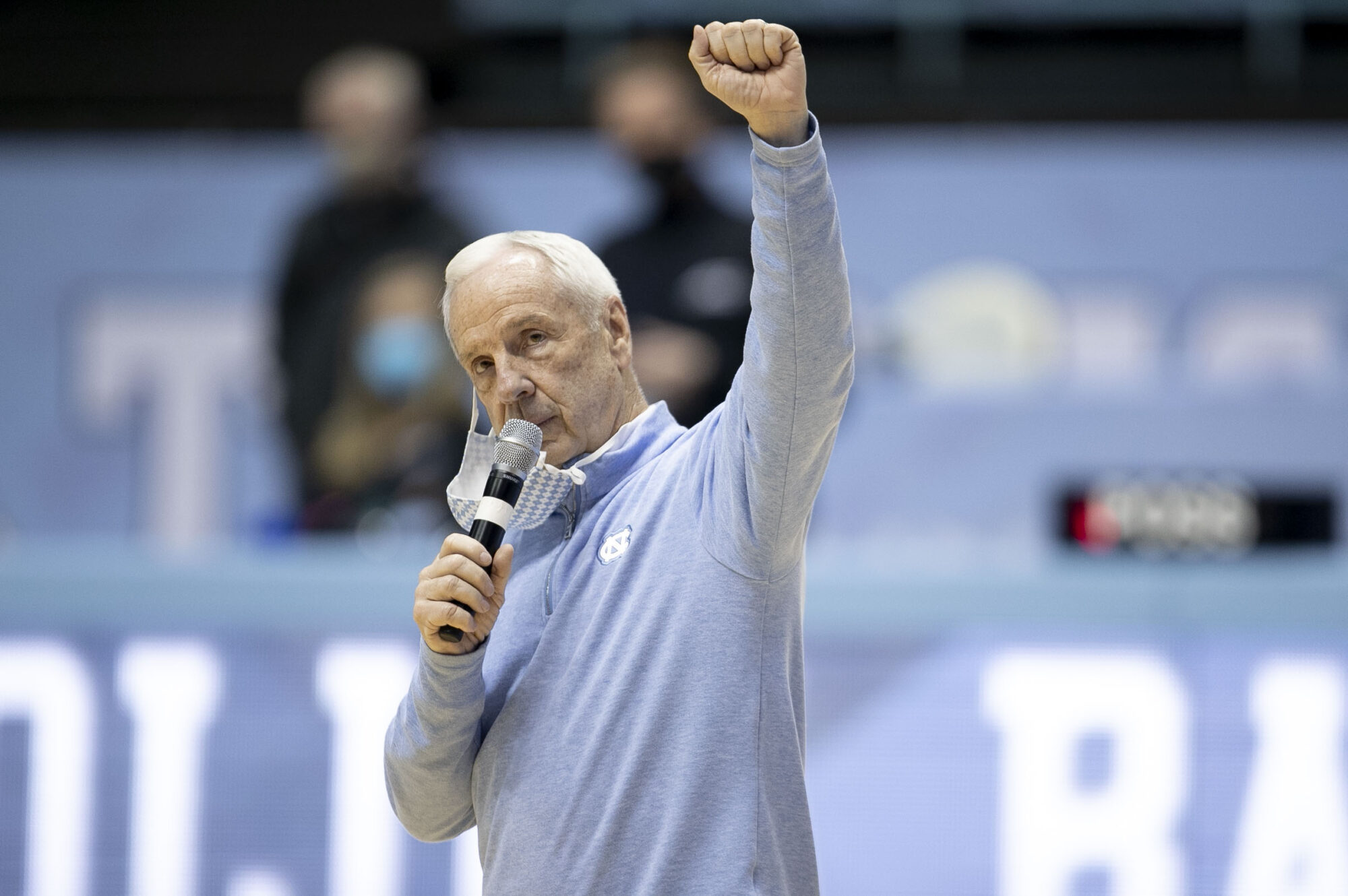 Hall of Fame coach Roy Williams announced his retirement on Thursday after 18 years with UNC basketball.
Williams, who led North Carolina to three national championships, steps down after 48 seasons of coaching and 903 wins as a college basketball coach.
The Carolina men's basketball program announced Williams, UNC Chancellor Kevin Guskiewicz and Athletics Director Bubba Cunningham is set to hold a press conference at the Dean Smith Center at 4 p.m., which can be streamed through the Carolina Athletics website. The athletics department said the press conference will be closed to the public. Cunningham will hold a follow-up press conference at 7 p.m. to discuss the hiring process for the next men's basketball coach.
After 33 years as a Hall of Fame head coach, our beloved Tar Heel Roy Williams is announcing his retirement.

Thank you for all you have done and meant to everyone who plays and loves our game.

Release 🔗: https://t.co/l6y5tRjB2I pic.twitter.com/FzTUmbx3v1

— Carolina Basketball (@UNC_Basketball) April 1, 2021
Williams, a 1972 UNC graduate, led the Tar Heels to a 485-163 record, two other Final Fours, nine ACC regular-season championships and three ACC Tournament crowns. In addition to NCAA titles in 2005, 2009 and 2017, Williams led the Carolina program to two other Final Fours, nine ACC regular-season championships and three ACC Tournament titles.
Before becoming a collegiate head coach, the Marion, North Carolina native spent five years as the head coach at Owen High School in Black Mountain. Williams returned to the UNC program in 1978 and worked as an assistant head coach under his coaching mentor, Dean Smith, for ten years.
Williams ends his historic coaching tenure as the second-winningest coach in UNC history and the third in Kansas history. He became the fastest ever Division I coach to reach 900 wins this past season in a win over N0. 11 Florida State and will finish his career with the third-most wins in D-I men's basketball. He also finishes sixth-highest winning percentage (.774) in NCAA history and is the only coach in history to reach 400 wins at two schools.
In his final year at the helm of the the Carolina program, the Tar Heels went 18-11 and lost to Wisconsin in his 16th trip to the tournament as the UNC head coach. After the game, Williams described the season's abnormality due to the COVID-19 pandemic and expressed his gratitude.
"It's been a difficult year," said the 70-year-old. "But everybody has had the problems with COVID that we've had. It's been a hard year to push and pull, push and pull every other day to try to get something done. But how can you be any luckier than Roy Williams is coaching basketball?"
ACC Commissioner Jim Phillips shared a statement regarding Williams' retirement on Thursday.
"On behalf of the ACC," Phillips wrote, "we extend a heartfelt congratulations to Roy Williams on a remarkable career. His resume of accomplishments speaks for itself. More importantly, the countless lives he positively affected surpasses all of the individual honors and awards. Roy's fingerprints will forever be on the sport of college basketball, and specifically the Atlantic Coast Conference. We wish him, Wanda and his entire family all the best as he begins this next chapter of an amazing life."
While Williams is stepping away from coaching, the impact he leaves behind in the sport is broad. 13 of his former players are currently in the NBA and he's had a total of 52 reach the top professional basketball league, 32 of which were drafted in the first round. In college, he coached four National Players of the Year, six ACC Scholar-Athletes of the Year, 10 consensus first-team All-Americas, 17 first-team All-Americas and three Bob Cousy Award winners.
In addition to those achievements, the Williams family is known for his philanthropy around the greater Chapel Hill community and North Carolina. During his time as head coach, Williams and his wife Wanda donated more than $5.8 million to the university – which includes $3 million toward scholarships just announced last month.
"Doing something to endow scholarships for UNC Athletics is important to us, to the future of the men's basketball program," Williams said at the time. "All of these programs have been really important to us."
Photo via ACC Media.
---
Chapelboro.com does not charge subscription fees. You can support local journalism and our mission to serve the community. Contribute today – every single dollar matters.