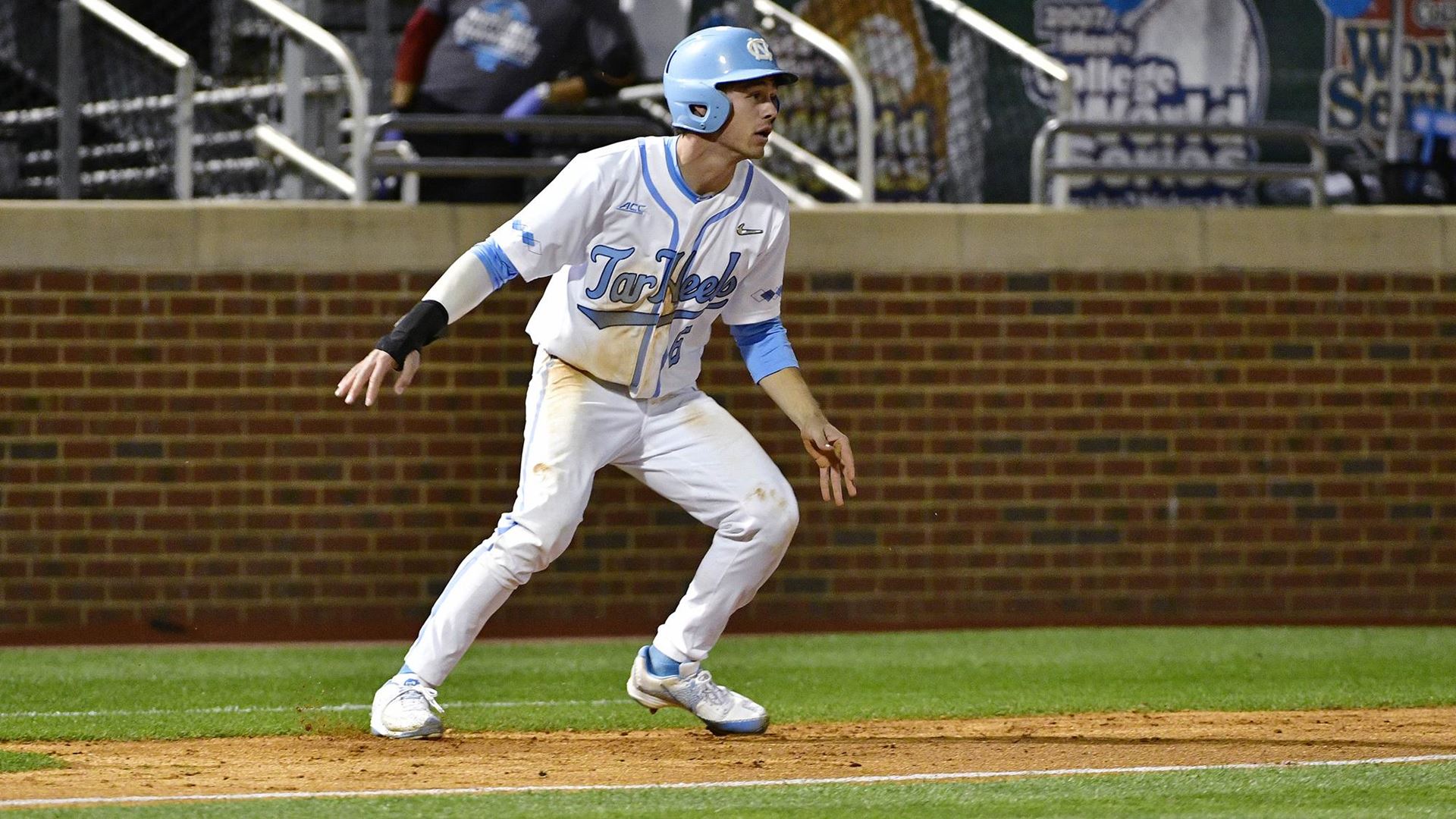 An early offensive explosion carried the 21st-ranked UNC baseball team past the visiting UNC-Greensboro Spartans on Tuesday night at Boshamer Stadium, as the Tar Heels tacked on 15 runs in the first three innings on the way to a 17-4 victory.
Dylan Enwiller and Ashton McGee led the charge with four RBIs apiece, while freshman power hitter Aaron Sabato added three of his own. In total, eight different Tar Heels drove in at least one run.
As a result, the Tar Heels improve to 24-9 this season while UNC-Greensboro falls to 20-11.
Up Next:
UNC will jump right back into action on Wednesday night when it hosts Davidson at 6 p.m.
Photo via UNC Athletics