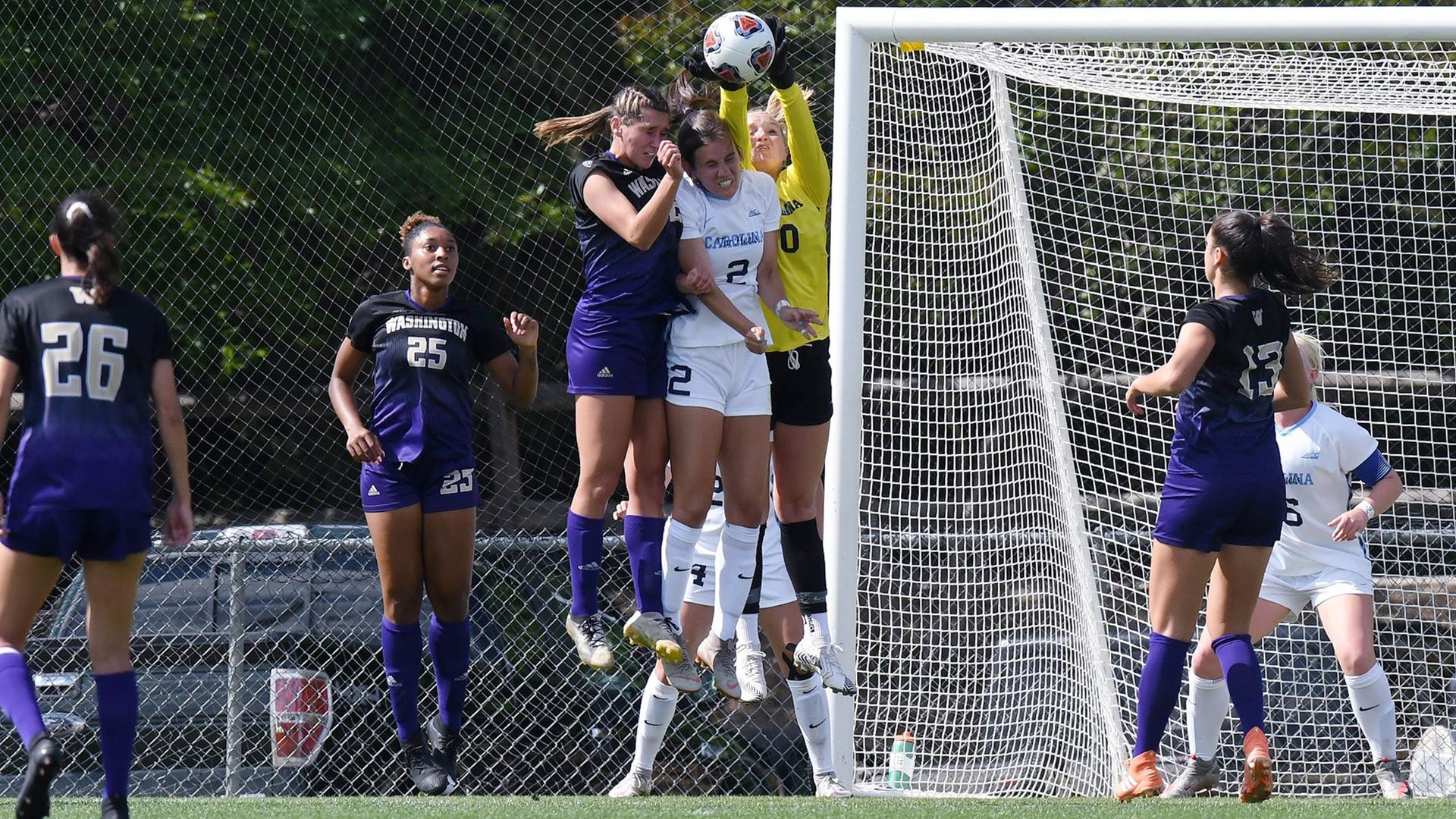 A goal from Tori Hansen in the 67th minute on Wednesday afternoon at WakeMed Soccer Park in Cary was enough to lift the No. 2 ranked UNC women's soccer team to a Third Round NCAA Tournament victory over Washington by a score of 1-0.
Hansen's goal came following a corner kick by sophomore Hallie Klanke and was one of just two shots on goal UNC ended the match with.
The Tar Heels (17-1-0) held strong defensively in the final minutes as Washington (11-4-3) put the pressure on. A critical save by Tar Heel goalie Claudia Dickey in the 82nd minute proved to be the most important moment in crunch time, allowing UNC to advance to the Elite Eight.
Washington finished the match with six shots on target, but couldn't quite pull off the upset.
We're into the Elite 8!
📽️ Highlights from a hard-fought win ⬇️ pic.twitter.com/XU1etpOJig

— UNC Women's Soccer (@uncwomenssoccer) May 5, 2021
Up Next:
UNC moves on to Sunday's quarterfinals against No. 9 overall seed Texas A&M. That match will take place in Cary as well and is scheduled to begin at 1 p.m.
Photo via UNC Athletics
Chapelboro.com does not charge subscription fees. You can support local journalism and our mission to serve the community. Contribute today – every single dollar matters.