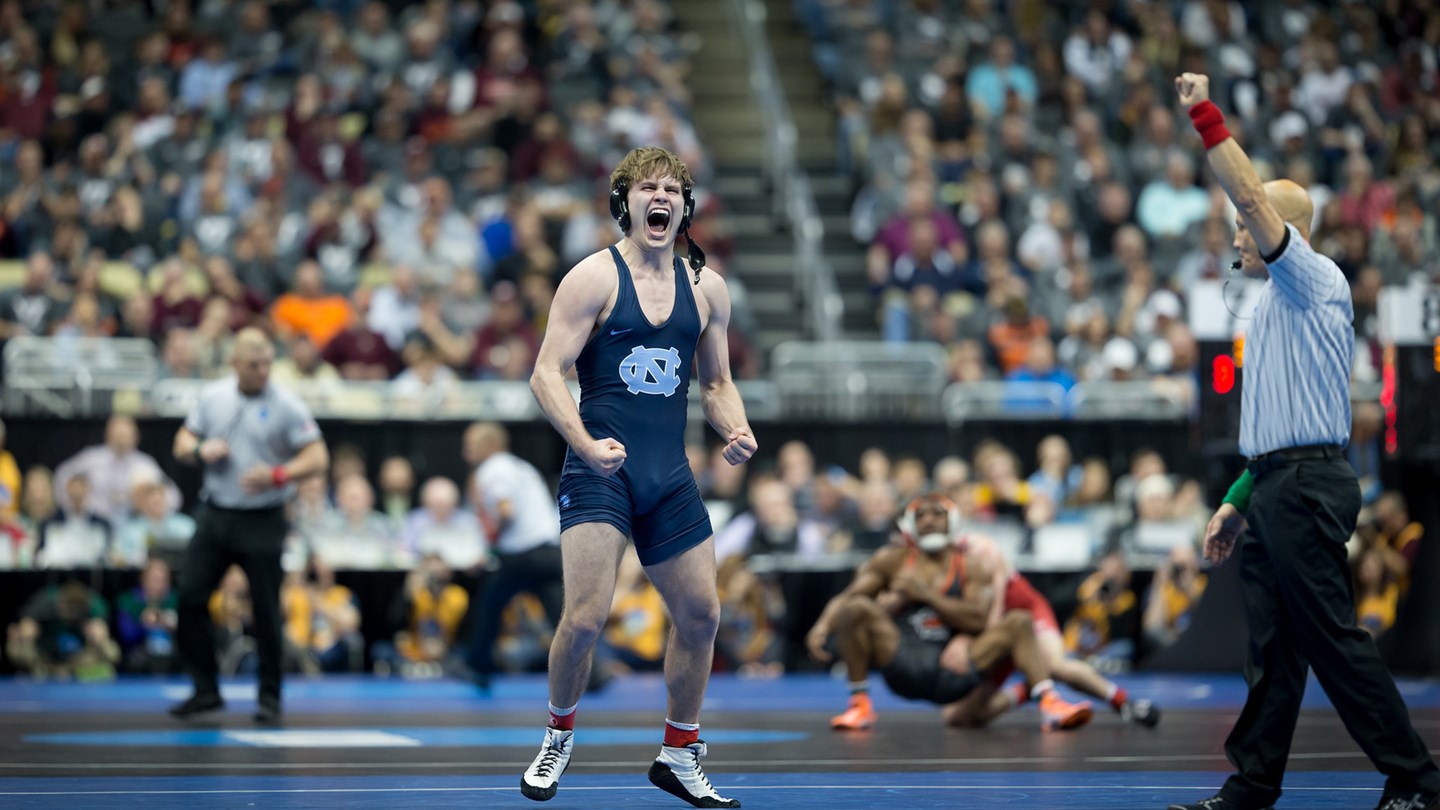 Action began at the NCAA Wrestling Championships in Pittsburgh on Thursday, with two of UNC's eight qualifiers in the tournament advancing to the quarterfinals.
At 149 pounds, No. 6 seed Austin O'Connor defeated George Mason's Tejan Anthony 3-1 in his opening match–before going on to knock off Campbell's Josh Heil to punch his ticket to the final eight.
The other Tar Heel to accomplish the feat was 184-pounder was No. 15 seed Chip Ness, who pulled off an 8-2 first-round victory over Wyoming's Tate Samuelson and then notched a stunning come-from-behind 8-5 win against Penn State's Shakur Rasheed in his next match.
Rasheed entered the tournament as the No. 2 seed, and it was his first loss of the season.
"These two are special," UNC head coach Coleman Scott said of O'Connor and Ness. "Austin is showing us that he's the real deal, and Chip is doing what Chip does in March. They both have the opportunity to be All-Americans and they're going to be ready. We get a chance to have two guys finish very high this weekend. They'll be ready when the lights turn on tomorrow."
O'Connor will face No. 3 seed Mitch Finesilver of Duke in his first match on Friday. So far this season, Finesilver holds a 3-1 record against O'Connor.
Ness, meanwhile, is set to take on No. 10 seed Sam Colbray of Iowa.
As a team, UNC currently sits in 17th place overall with 10 team points.
For the full Day One bracket from the NCAA Wrestling Championships, click here.
Photo via UNC Athletics