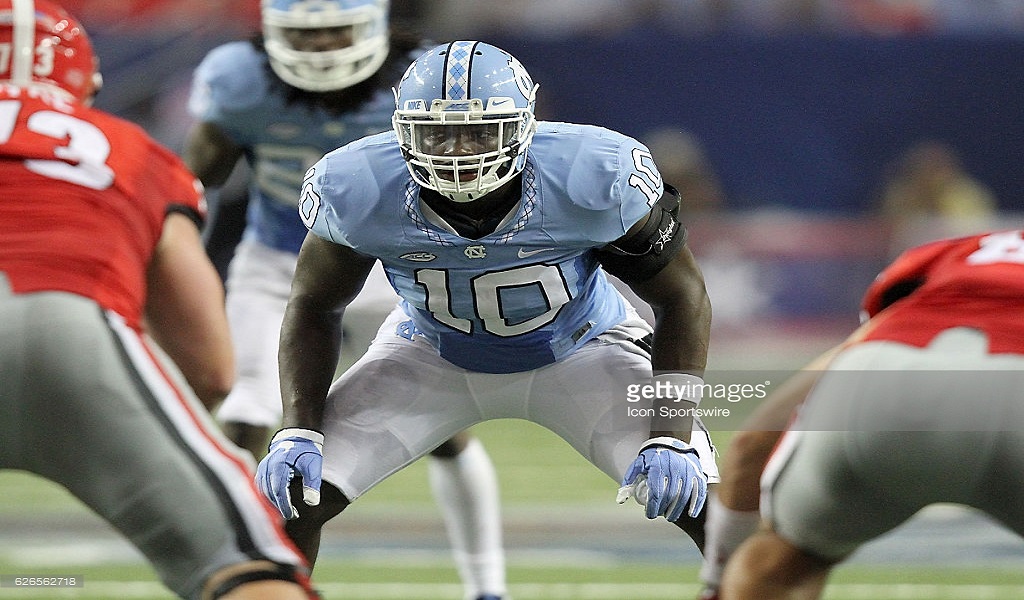 UNC cornerback MJ Stewart and linebacker Andre Smith were among the 326 players invited Tuesday to participate in this year's NFL Draft Combine.
The event is scheduled to be held in Indianapolis from Feb. 27 through March 5, giving NFL organizations a first-hand look at the nation's top prospects–both in workouts and interview settings.
Stewart is coming off a senior season where he set the school's all-time career record with 41 pass breakups and became known as the unquestioned locker room leader.
Smith, on the other hand, missed all but two games in 2017 after injuring his knee in UNC's second game of the year against Louisville.
The Florida native declared to forego his senior season in order to declare for the draft, having been a big-time contributor on the Tar Heel defense in each of his first two years.
Although participating in the combine doesn't necessarily guarantee that a player gets drafted, it provides the opportunity for someone to greatly improve their stock.
A notable example came last year when Tar Heel running back TJ Logan–who had previously served as the backup behind Elijah Hood for two seasons–ran the fastest 40-yard dash among players at his position and was ultimately drafted in the fifth round by the Arizona Cardinals, two rounds before Hood was taken by the Oakland Raiders.
Alabama led all schools with 14 players invited to the combine, followed by Ohio State with 11 and Georgia with 10.
For the full list of NFL Draft combine participants, click here.
Tar Heels @Checkout_Marv and @AndreSmith_9 are headed to the #NFLCombine!

See you in Indy. #ProHeels pic.twitter.com/p8EiAJEySW

— Carolina Football (@TarHeelFootball) February 6, 2018
Photo via Getty Images