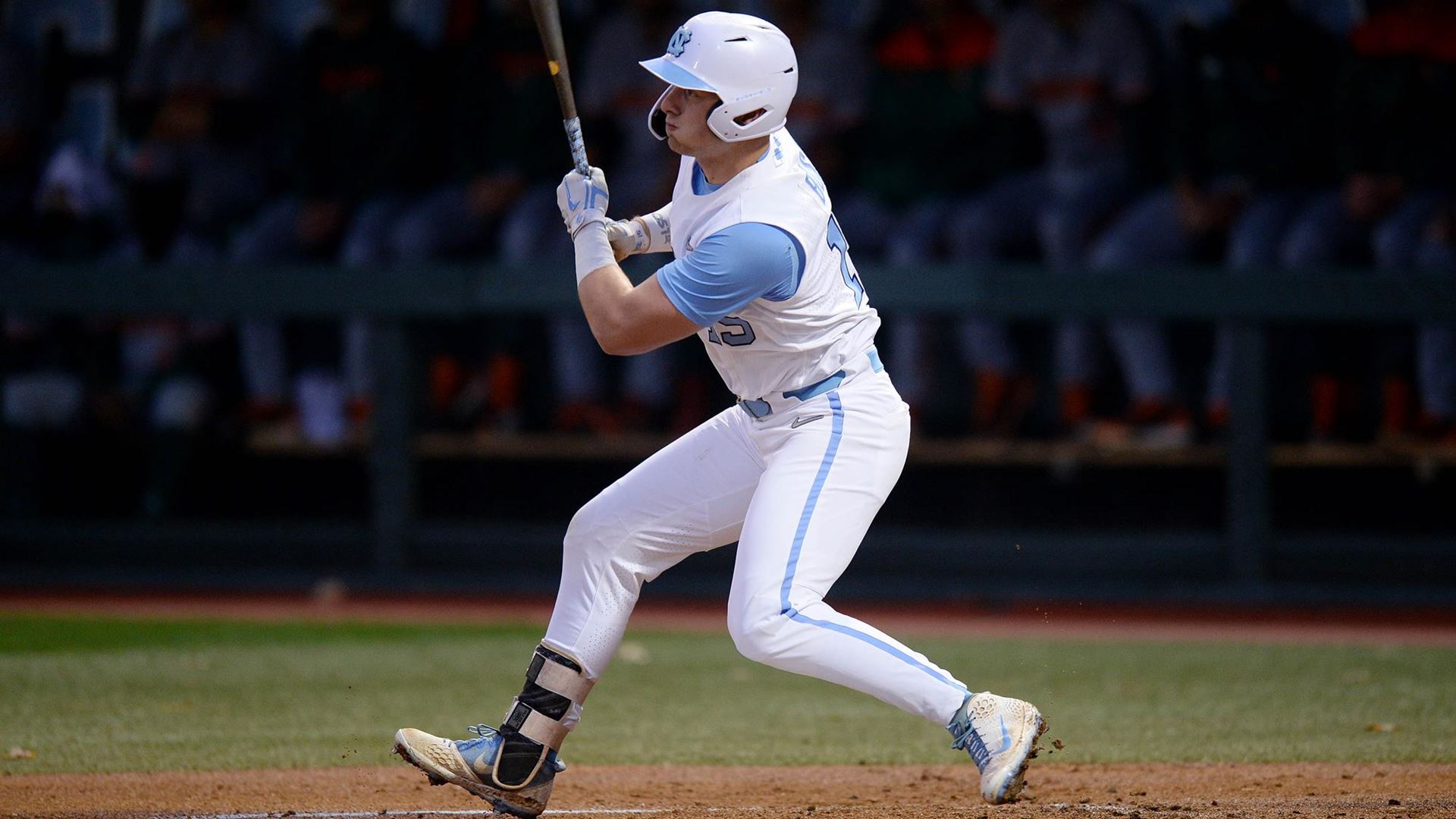 Four runs in the sixth inning helped lead the visiting Miami Hurricanes to a 6-4 victory over the 15th-ranked UNC baseball team on Friday night at Boshamer Stadium, a loss that drops the Tar Heels to 0-4 in ACC play.
Miami improved to 15-3 overall and 3-1 against conference opponents with the win, while UNC falls to 14-5 overall.
The Hurricanes took a 2-0 lead against Tar Heel starter Gianluca Dalatri with a pair of runs in the top of the fourth inning, but the Tar Heels responded with one run in each of their next two turns at bat to tie things up.
That's when Miami was then able to manufacture the four-run inning that ultimately provided the difference.
The Tar Heels managed to get two runs back in their half of the sixth frame, but were shut out over each of the final three innings.
Up Next:
Saturday's game two of the series is set to begin at 3 p.m.
Photo via Jeffrey A. Camarati (UNC Athletics)