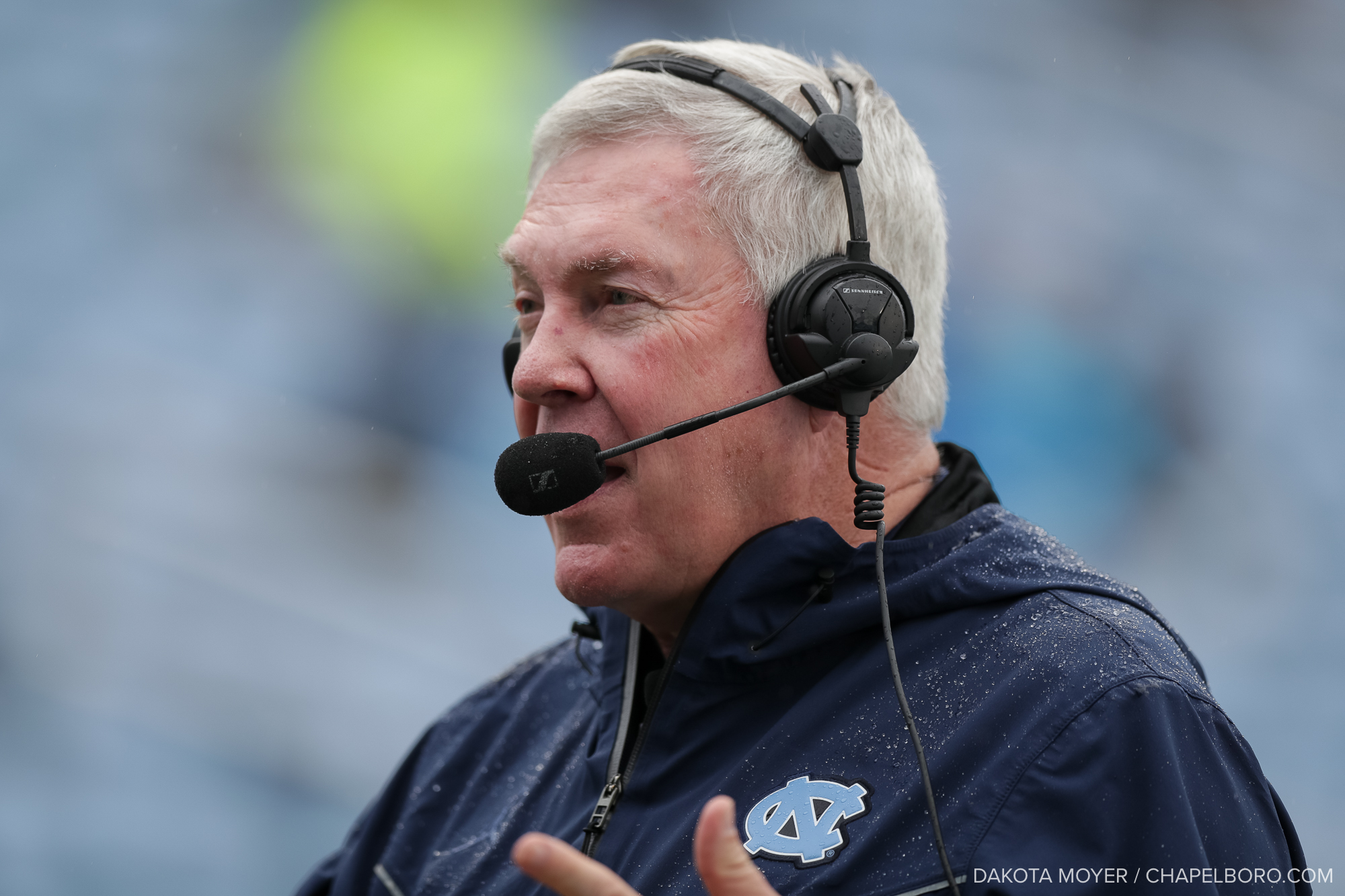 The NCAA's recent decision to allow athletes across all three divisions to monetize their name, image and likeness represents a seismic shift in the landscape of college sports.
UNC head football coach Mack Brown went into detail on Thursday about how his program is navigating these uncharted waters.
Prior to the NCAA's decision, UNC Director of Athletics Bubba Cunningham already announced the beginning of the school's LAUNCH program – which is a collaborative effort to help educate student-athletes on their personal branding and potential name, image and likeness opportunities.
Although North Carolina has yet to pass a law regarding the issue, there were nine states with laws that went into effect on July 1. This essentially forced the NCAA's hand, in order to prevent student-athletes in those states – a group including Florida, Alabama and Texas – from gaining an unfair advantage.
UNC had been anticipating this change in NIL benefits and chose to get out in front of it. Brown, noted, however, the Tar Heels had some catching up to do on all the details of the NCAA's policies compared to schools which already had state laws in place. 
"You have to start with compliance," Brown said. "Because if a young man makes a poor decision, and doesn't have it properly approved, he can be ineligible." 
Brown said the Carolina program has a dedicated e-mail hotline for players to use and learn if a potential deal falls within compliance rules. In addition, the head coach spoke to other important aspects of the rules, such as dealing with agents and how much of the money players receive will actually be theirs to spend. 
"They also have to start looking at state taxes and federal taxes," Brown said. "Do their parents still have them as a dependent? Because if they make a deal, and it's on their parents' taxes and their parents don't know it then there can be some liabilities later on. So, they're having to learn a lot of grown-up things here very quickly." 
Although players are now allowed to profit off their fame, Brown said he is stressing to his team the same opportunities won't be available to everybody. He said Thursday performance on the field and behavior off the field is what will dictate how players earn more branding opportunities.
The head coach also said he tells players outside of a few special athletes, the money available through name, image and likeness during a player's time at UNC will be far less than what can be earned later on with a degree from the school.
Coaches will not have any direct role in getting opportunities for players to avoid favoritism and compliance issues, according to the NCAA. But Brown did say he would like to find ideas that could help the team as a whole. 
"We feel like that is more beneficial to our team," Brown said. "Because the Sam Howell's of the world are going to make their deals and they're gonna make their money. But the backup right guard, what can we do to help him? Is that through jersey sales? Is that through video games? What can we do to share the money with all of our players?" 
Brown said he reached out to the Chamber for a Greater Chapel Hill-Carrboro to set up a meeting between them and UNC's NIL staff to figure out the best way to facilitate opportunities with local businesses.
For a Hall-of-Fame coach who's accomplished everything there is to under the old ways, Brown said he is doing everything he can to adjust and get his team ready amid this massive change – with a little help from his wife, Sally, as well. 
"I like amateurism," Brown said. "I like college football the way it was. But Sally helped me and said, 'All we're doing is allowing the student-athletes to have the same privileges as the regular students. Because there are no more extra benefits.' And that makes sense to me." 
---
Chapelboro.com does not charge subscription fees. You can support local journalism and our mission to serve the community. Contribute today – every single dollar matters.