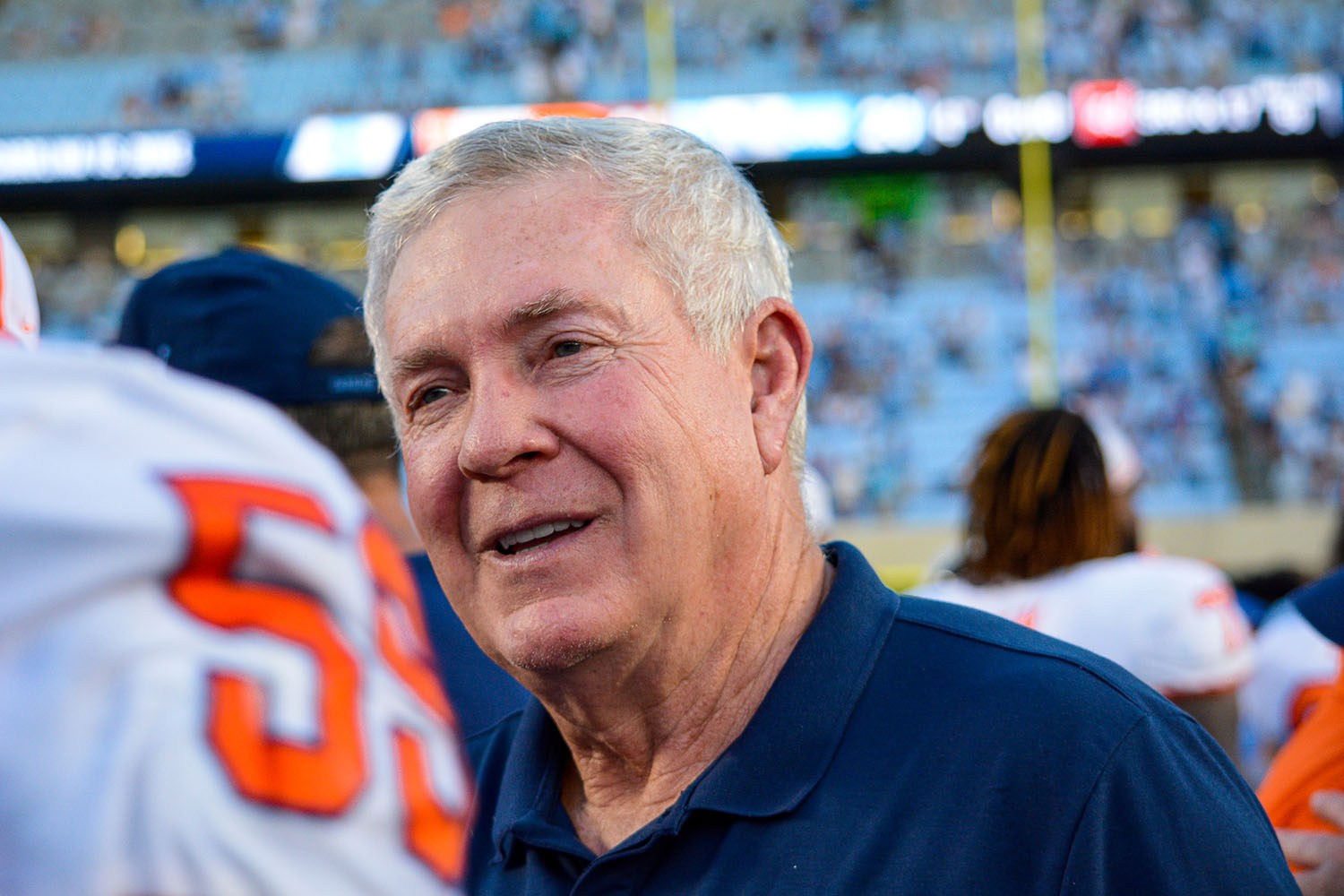 UNC head football coach Mack Brown held a press conference on Monday through the Zoom app, as he detailed how his program is dealing with the current coronavirus pandemic.
The outbreak canceled the Tar Heels' spring practice and annual spring game, which has forced the staff into finding unique ways to keep the team on track heading into the 2020 season.
Brown noted that the number one concern for he and his staff at this time is the health and well-being of all the student-athletes—some of which have had to go back to homes greatly affected financially by the crisis.
"We were able to get their scholarship checks to them immediately," Brown told reporters. "Their rooms have already been paid for, but they get money for their meals and they're not here. So we had to get those checks to them immediately.
"Some of them were able to come back and pick up their checks," he added. "But others had to have their checks sent to them."
With so much uncertainty surrounding the pandemic—especially with how long it could last—Brown has done everything in his power to stay up-to-date with his players.
Whether it involves having counselors help the team with depression and anxiety or sending them personalized workout plans they can do from home, no issue is too small right now.
"Our coaches are reaching out to the kids daily," Brown said. "Because I've asked them to make sure that they overcommunicate. Right now, everybody seems to be healthy."
The NCAA has put a hold on off-campus recruiting until at least April 15, while the CDC has shut down the program's normal scheduled operations until May 9.
Until then, the coaches are left in a position where they can send things like workouts and playbooks to the players—but are unable to go through them with the kind of hands-on teaching they've become accustomed to over the years.
In addition, classes resumed Monday in an online-only fashion but tutoring will be much harder to come by.
This leaves the players with the onus of responsibility to take it upon themselves to get as much done as possible, in environments lacking the kind of structure they've gotten used to.
"Do we lose strength at this time?' Brown said. "Probably. Because we don't have the same availability. Your guys that are really dedicated and work hard all the time will probably be fine. The ones that slack off some when they're on campus are probably going to do the same—academically and in the strength program."
It goes without saying that this is an unprecedented situation for college football. What happens next is obviously still up in the air as the country works to get the coronavirus situation under control.
For now, all Brown and the Tar Heels can do is try to stay healthy—both mentally and physically—while committing to the work necessary to be ready for when the issue finally comes to an end.
"I do feel like this is the time where you find out who your leaders are," Brown said. "Who your strong-willed guys are. And they've got to step up, and help the others out."
Photo via Dakota Moyer