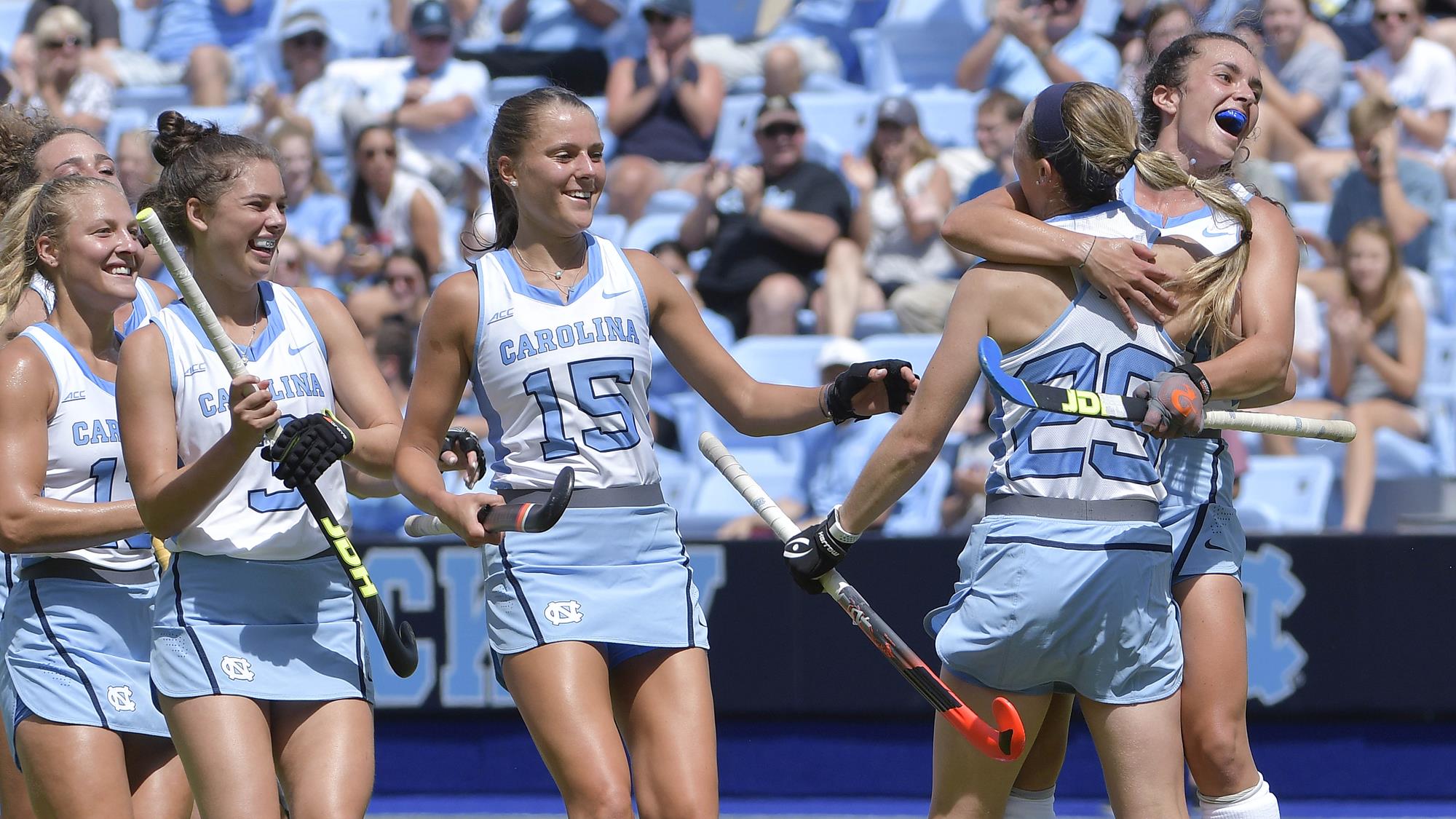 Fans in Chapel Hill on Saturday afternoon were treated to the first game ever played at the brand new Carolina Field Hockey Stadium, as the second-ranked Tar Heels put together a dominant performance in a 5-1 win over the No. 5 Michigan Wolverines.
Although Michigan struck first blood with a goal by Halle O'Neill just over four minutes into the action, the Tar Heels held strong the rest of the way on defense while exploding for the next five straight goals on offense.
Ashley Hoffman scored the first of her two goals in the seventh minute to tie things up, while Megan DuVernois's penalty stroke in the 29th minute would ultimately end up serving as the game-winner.
The Tar Heels (1-0) also received goals from Malin Evert and Erin Matson, while racking up 26 shot attempts compared to just seven for their opponents.
"It's a historic day for Carolina field hockey and the University of North Carolina," UNC head coach Karen Shelton said after the finish of her 38th season opener at the helm of the Tar Heels. "I'm really pleased with the turnout that we had and all the support from our fans, the Field Hockey Band, Carolina Fever and all of our alums that have come back to help us through some opening day jitters that we had.
 
"We have a lot of work to do, but we're thrilled to win the first one in such an amazing environment."
Up Next:
UNC has a quick turnaround, as they get ready to face No. 20 Iowa on Sunday at 2 p.m. in the second game of the ACC/Big Ten Challenge.
Photo via Jeffrey A. Camarati (UNC Athletics)