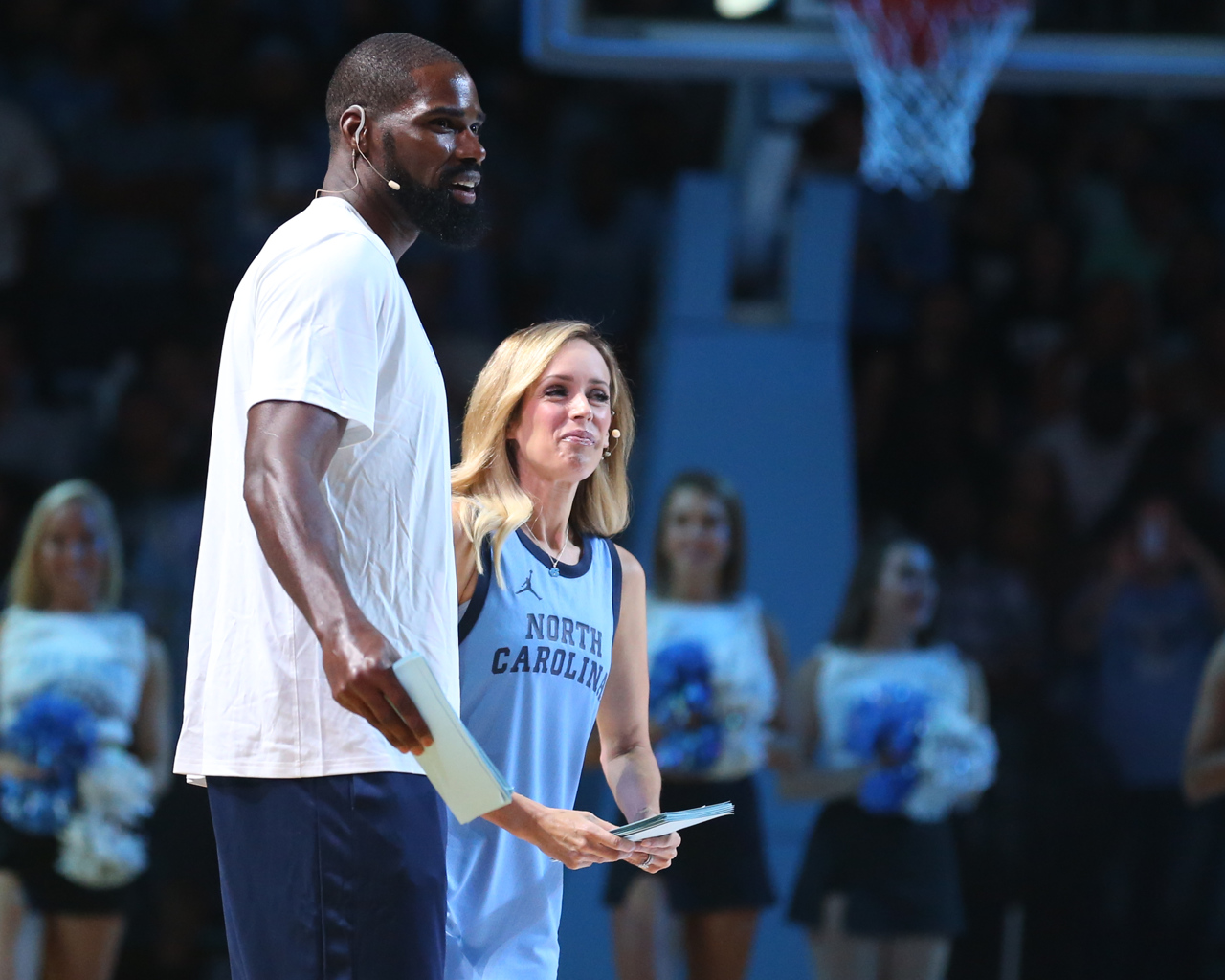 As his college teammate Vince Carter gets set to begin his 22nd NBA season this year with the Atlanta Hawks, former UNC legend Antawn Jamison agreed Wednesday to join the front office of the Washington Wizards as the team's Director of Pro Personnel.
Jamison has spent the last two years as a scout for the Los Angeles Lakers. With the Wizards, his job will have him work on scouting in both the NBA and the G-League while also helping with international scouting as well.
The 1998 Wooden and Naismith Award winner while at UNC, Jamison went on to put together a 17-year career in the NBA–spending six of those seasons (2004-10) with the Wizards.
Jamison averaged 20.8 points and 8.9 rebounds per game while playing with Washington, while posting career averages of 18.5 points and 7.5 rebounds.
He was originally selected fourth overall by the Toronto Raptors in the 1998 NBA Draft, but was traded that night to the Golden State Warriors in exchange for Carter.
Photo via Todd Melet