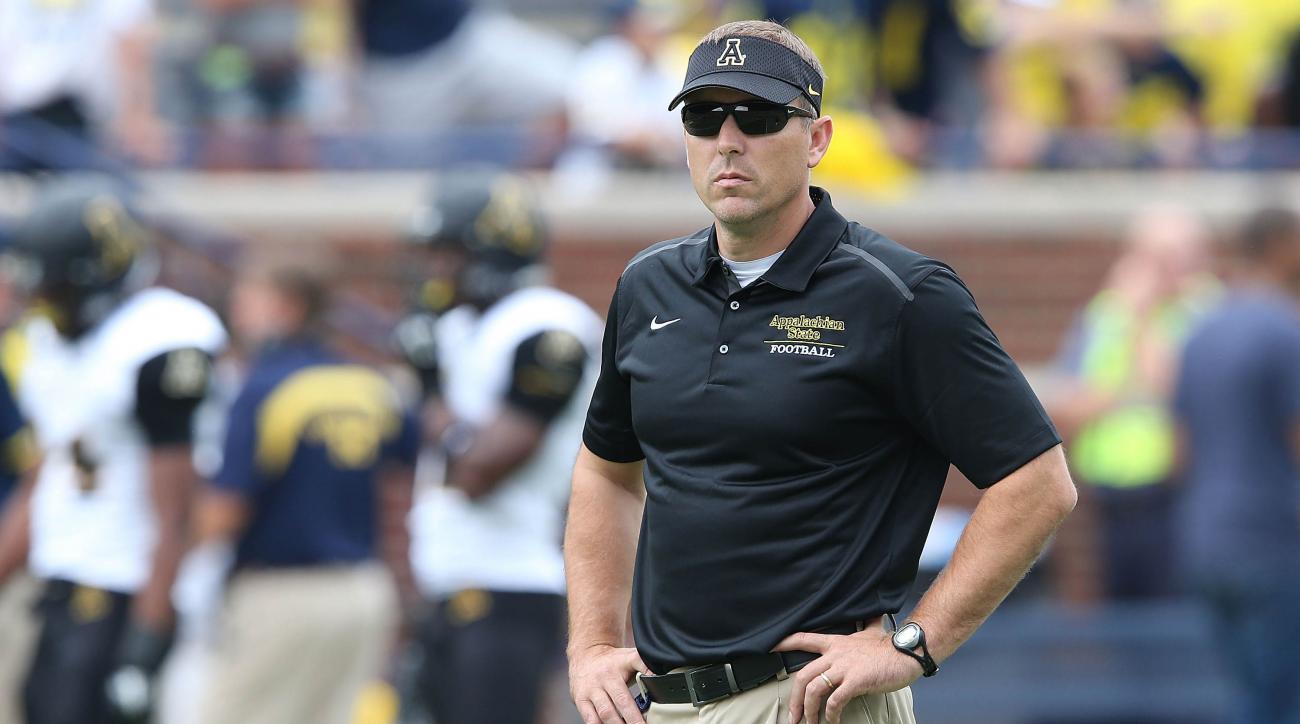 Louisville announced Tuesday the hiring of new head football coach Scott Satterfield, who previously led Appalachian State to a 51-24 record over the last six seasons.
Satterfield is a native of Hillsborough who played quarterback at Orange High School from 1989 to 1991 before going on to play at Appalachian State under legendary head coach Jerry Moore.
The deal to take over at Louisville is reportedly for six years at $3.25 million per year.
Last season saw the Cardinals fire head coach Bobby Petrino after starting the year 2-8, as they struggled to replace former Heisman Trophy winning quarterback Lamar Jackson.
Photo via Associated Press