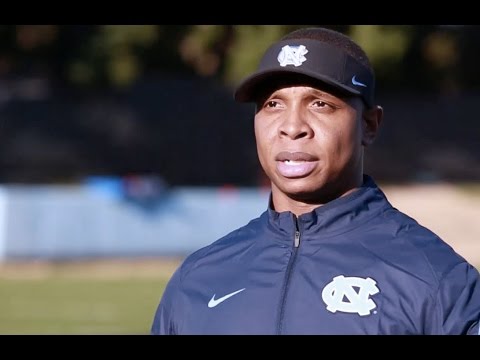 Jody Demling of CardinalAuthority.com–the 24/7 Sports affiliate for the University of Louisville–reported Friday morning that the school is expected to hire former UNC tight ends coach Chad Scott as its new running backs coach.
Scott had been on the Tar Heel staff since January of 2016, and previously played running back for the Tar Heels in 2004 and 2005 after transferring from Kentucky.
Prior to joining head coach Larry Fedora's staff, he was the running backs coach at Kentucky from 2013-15 and served time in a similar role at both Texas Tech (2010-12) and Troy (2007-09).
He will now join a Louisville staff led by new head coach Scott Satterfield–an Appalachian State graduate from Hillsborough who also attended Orange High School.
UNC and new head coach Mack Brown replaced Scott on the staff with tight ends coach Tim Brewster, who is also now the assistant head coach.
Photo via UNC Athletics