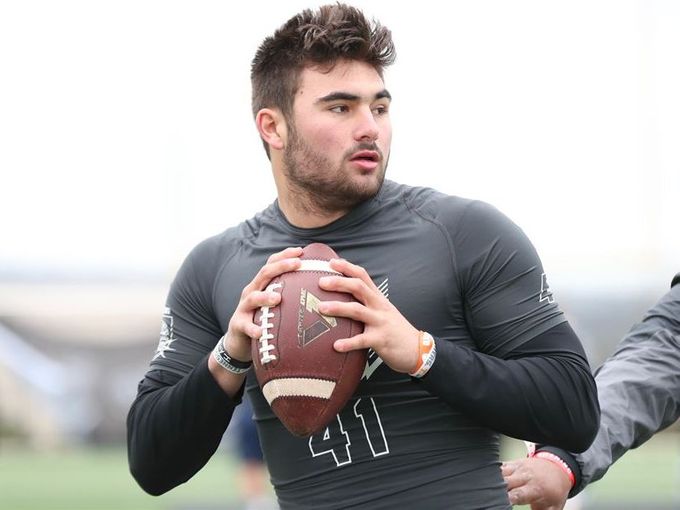 The Associated Press named UNC quarterback commit Sam Howell (Indian Trail Sun Valley) as its 2018 North Carolina Prep Offensive Player of the Year on Friday.
Howell, who recently flipped his commitment from Florida State to UNC on National Signing Day, threw for 3,240 yards and 36 touchdowns this past season–while also running for 1,392 yards and 17 touchdowns.
He is also the North Carolina all-time leader in total yardage, amassing 17,036 yards for his career. This surpasses the record of 16,590 set by former Charlotte Independence quarterback Chris Leak, who went on to win a national championship in college with Florida back in 2006.
UNC head coach Mack Brown has already gone on the record comparing Howell to Cleveland Browns' starter Baker Mayfield–the 2017 Heisman Trophy winner–and Pro Football Hall of Famer Brett Favre.
Photo via Tallahassee.com