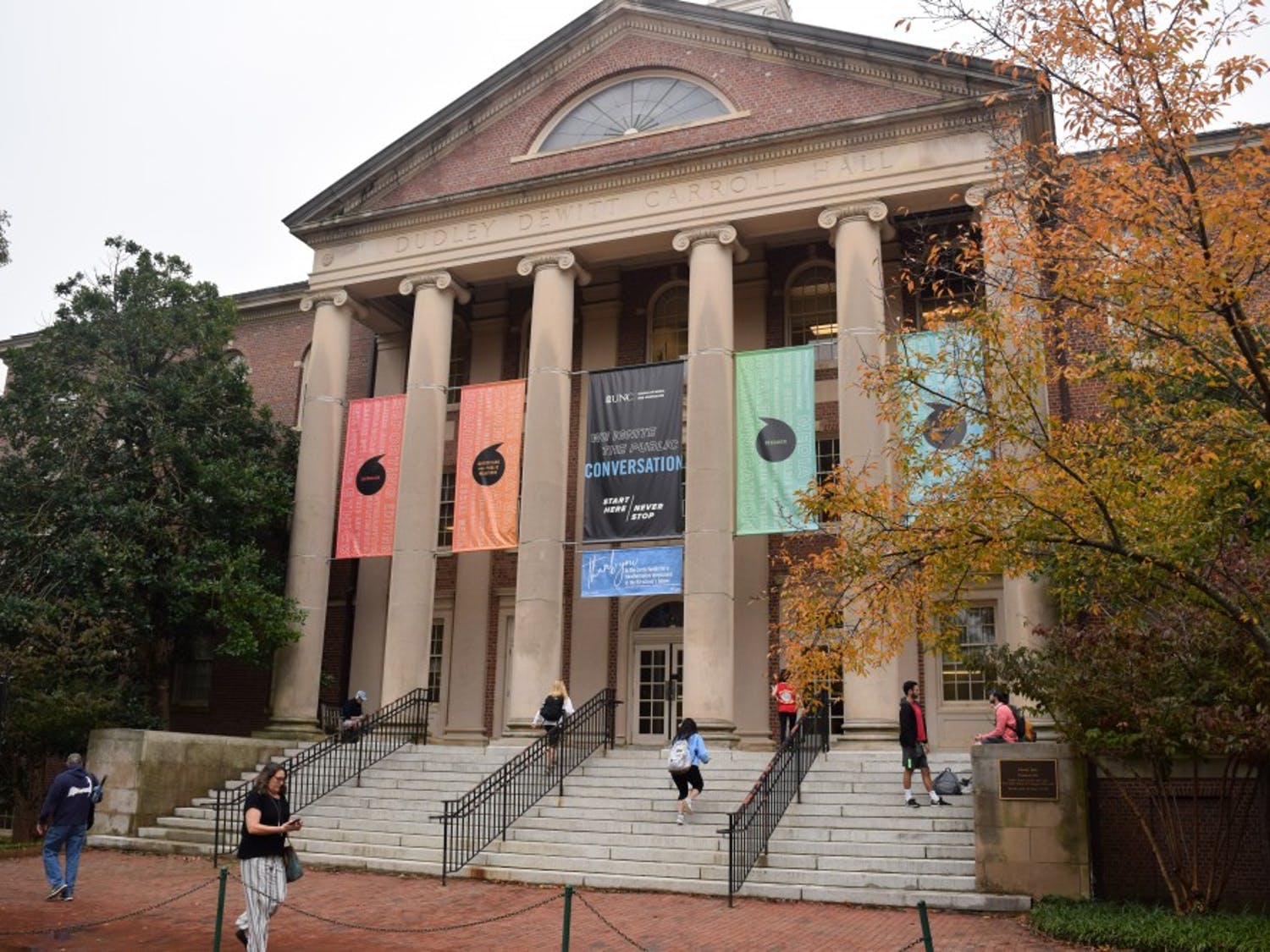 The UNC Hussman School of Journalism acknowledged it "has not met its own ideals for creating an environment of diversity and inclusion" on Tuesday, in an email statement from interim dean Heidi Hennink-Kaminski.
The statement is a response to the school being downgraded to provisional accreditation status by the Accrediting Council on Education in Journalism and Mass Communications in early May.
"The controversy surrounding the decision by Nikole Hannah-Jones to turn down a tenured, endowed chair at the school exposed long-standing problems," the ACEJMC said at the time of its decision.
In her statement, Hennink-Kaminski assured students the school was still officially accredited, and noted a second review of the ACEJMC's diversity and inclusiveness standard would be coming in 2024.
"We take responsibility and commit to the work ahead that will require the focus and effort of our entire community," said Hennink-Kaminski. "The challenges with achieving a model culture of diversity and inclusion are not unique to our school, but we are a highly visible leader in our field, and we must embrace this as an opportunity for leadership in ensuring a diverse, inclusive and welcoming experience at our school."
Hennink-Kaminski said upon Raul Reis' arrival as the school's new dean on July 1, the school would establish a "plan and process" for reformative work. She said school leadership will regularly report on said work throughout the fall.
Featured image via The Daily Tar Heel.
---
Chapelboro.com does not charge subscription fees, and you can directly support our efforts in local journalism here. Want more of what you see on Chapelboro? Let us bring free local news and community information to you by signing up for our biweekly newsletter.