To reflect on the year, Chapelboro.com is re-publishing some of the top stories that impacted and defined our community's experience in 2021. These stories and topics affected Chapel Hill, Carrboro and the rest of our region.
This summer, the saga of several dogs born from German Shepard and wolf parents captured the attention of the Orange County community after escaping their enclosure. These animals, dubbed wolf-dog hybrids, were a topic of discussion for months as residents spotted them along busy highways and  animal control worked to bring the dogs to safety.
Initial sightings of the wolf-dog hybrids led to a fervor on social media in July, with Orange County Animal Services (OCAS) setting out traps to safely catch the animals.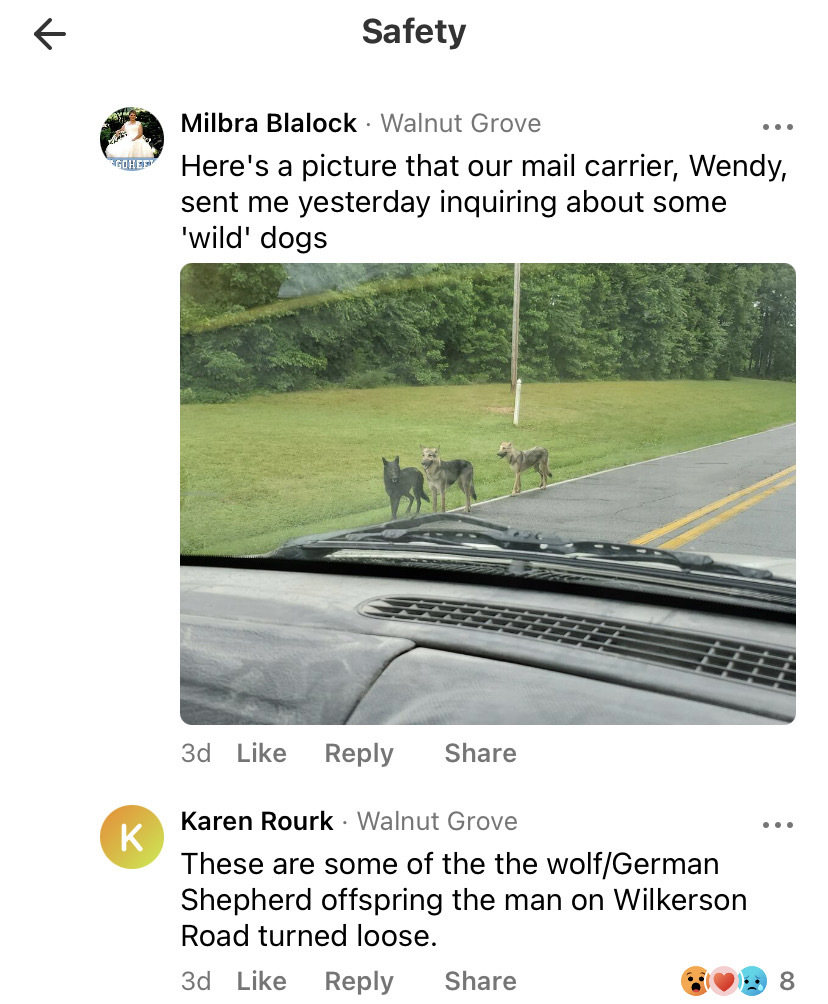 OCAS tried for months to capture all ten of the dogs, which were believed to have been kept in an enclosure near Cedar Grove before being turned loose.
Nine of the dogs ultimately ended up in the county government's care by August. In November, the final known dog on the loose was found dead off of NC 86 in Hillsborough, according to OCAS officials.
"Based on the injuries, it appears she was hit by a car," communications specialist Tenille Fox said in a message. "We are deeply saddened by this outcome, especially given the efforts to bring the dog to safety."
The captured hybrid dogs remain at OCAS' facilities; however, they are not up for adoption to the public.
"Hybrids of this kind are not able to be kept as pets in Orange County and there is not an approved rabies vaccine for these canines," read an OCAS release. "Placement for these animals is challenging, but OCAS wants the public to know that they are working very hard to find placement options."
Per North Carolina law, dogs older than four months must have a current and valid rabies vaccination at all times.
Photo via Kellie Hicks on Facebook.
---
Chapelboro.com does not charge subscription fees. You can support local journalism and our mission to serve the community. Contribute today – every single dollar matters.