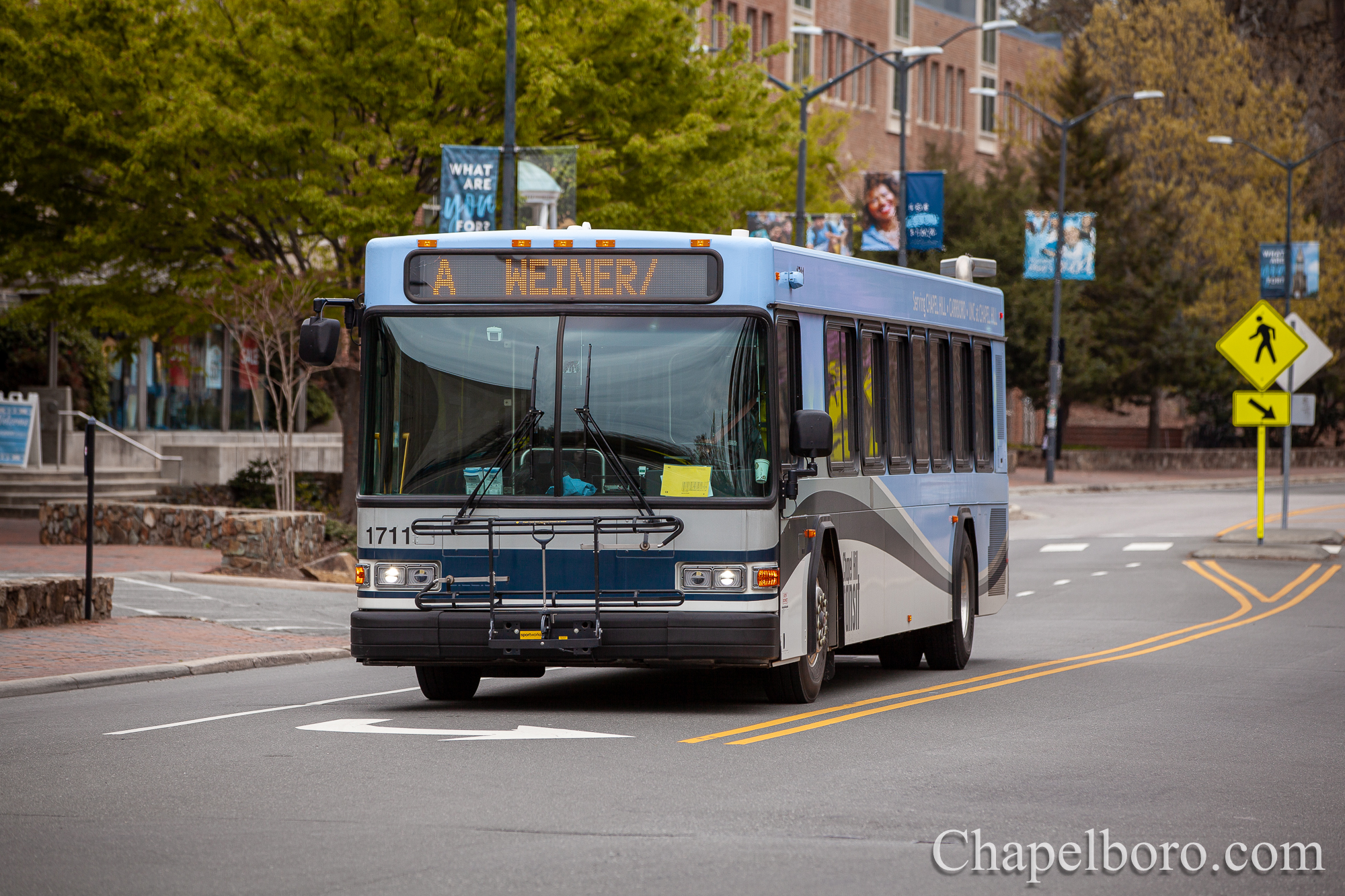 After many months of altered service, Chapel Hill Transit announced a timeline for reopening the six remaining routes previously stopped during the COVID-19 pandemic.
Starting on Monday, August 2, the B route, CCX route, F route, G route, JFX route and T route will each resume services.
Chapel Hill Transit removed social distancing requirements in early May after making a number of investments in passenger safety — such as requiring face coverings, installing protective barriers, installing CDC approved UV cleaning systems and enhancing vehicle cleaning protocols.
Rear door boarding will remain in place as well, according to the transit system.
Chapel Hill Transit has been running a limited, weekday-only service during the pandemic, but will resume full service with these routes reopening.
"We've been eagerly waiting for the day that we could return to full service," said Jeffrey Sullivan, the community outreach manager for Chapel Hill Transit. "Safety is still our top priority, but we have a plan to provide full service this fall as many important community resources, including schools, return to in-person operations."
Some routes will undergo schedule modifications when full service returns, including: the weekday J route, the weekday NS route, both the weekday and weekend NU route, the RU route and the S route.
For full details on Chapel Hill Transit's services, visit the system's web page on the Town of Chapel Hill website.
We're returning to full service starting August 1. Learn more: https://t.co/FZTm2knKE3

— Chapel Hill Transit (@chtransit) June 9, 2021
---
Chapelboro.com does not charge subscription fees. You can support local journalism and our mission to serve the community. Contribute today – every single dollar matters.