Welcome to Woman Crush Wednesday!
This week, join 97.9 The Hill's Ali Evans for a very special holiday guest – Mrs. Claus herself! With tomorrow being Christmas Eve, everyone at The North Pole is getting ready for their biggest day of the year, but Mrs. Claus took a few minutes just to join us on 97.9 The Hill!
Just like Santa, when the sleigh leaves the North Pole, that is when Mrs. Claus work really begins. She wraps her own presents for Mr. Claus, and has to clean up after everyone after the frenzy of preparing for Christmas Eve. "The elves are a mess. They leave paper cuttings and ribbons and dirty hot cocoa mugs everywhere!"
Mrs. Claus was even nice enough to give a few tips for ensuring your place on the nice list for next year. "Treat others with love and generosity, work hard and help others." Seems pretty simple to us!
Ali and Mrs. Claus' conversation was cut short because she had to help track down this year's naughty and nice list. Let's hope they found it in time for Santa's travels tomorrow!
For more fun and festive holiday content, be sure to check out Holiday Highlights on Chapelboro.com! There are five weeks worth of divine recipes, tasty holiday cocktail concoctions, helpful safety tips, and a last-minute holiday gift guide. (We hear a Christmas elf even snuck a few giveaways in the most recent edition!)
View this post on Instagram
Listen below for the full conversation between Ali and Mrs. Claus, and tune in next Wednesday for the next WCW introduction to another amazing woman in our community!
---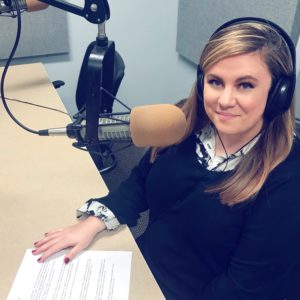 Join 97.9 The Hill's Ali Evans every Wednesday for another edition of "Woman Crush Wednesday," a three-minute weekly recurring segment made possible by Mosaic Comprehensive Care that highlights motivated women and their impact both in our community and beyond. If you'd like to nominate someone to be featured on WCW, email ali@wchl.com.
---
Chapelboro.com does not charge subscription fees. You can support local journalism and our mission to serve the community. Contribute today – every single dollar matters