Welcome to Woman Crush Wednesday!
This week, join 97.9 The Hill's Ali Evans with Hutter Black and Suejette Black – sisters, UNC grads and owners of Spenga Chapel Hill!
Spenga combines the "three pillars of fitness cardio" – strength and flexibility – into one 60-minute class that starts with spin instruction before moving to a strength workout and ending with yoga.
Thanks to their familial bond and a staff currently made up of all women, Hutter and Suejette have worked to foster a positive, familiar and comfortable atmosphere at Spenga.
"It's just a really natural vibe and everyone's really comfortable around each other and can be themselves with Spenga," said Suejette.
View this post on Instagram
Through personal work and effective goal-setting – plus, the fact that first classes at Spenga are free – Hutter and Suejette want to help build strong minds alongside strong bodies.
"It's really important to build up that confidence, and have the self-esteem to get in there and give it a shot," said Suejette.
Listen below for the full conversation between Ali, Hutter and Suejette, and tune in next Wednesday for the next WCW introduction to another amazing woman in our community!
---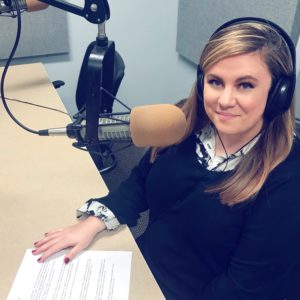 Join 97.9 The Hill's Ali Evans every Wednesday for another edition of "Woman Crush Wednesday," a three-minute weekly recurring segment made possible by Mosaic Comprehensive Care that highlights motivated women and their impact both in our community and beyond. If you'd like to nominate someone to be featured on WCW, email ali@wchl.com.
---
Chapelboro.com does not charge subscription fees. You can support local journalism and our mission to serve the community. Contribute today – every single dollar matters