97.9FM WCHL
Welcome to Chapel Hill-Carrboro's News, Talk and Tar Heels station! For 63 years WCHL has been THE place for news, talk Tar Heel Sports and information for Chapel Hill, Carrboro and Orange County. For more than 40 years Ron Stutts has been waking up our community from 6am to 10am weekdays.
This week's Hometown Hero: Marin Lissy
"Making #MeToo Count" By Rachel Valentine These past few days have been heavy for...
Stevens and Lavelle watch the General Assembly; county commissioners discuss I-40 widening and a future county jail; Hemminger talks parking; Lavelle talks immigration.
Megan Rapinoe leads Trump 42-41 in a hypothetical presidential head-to-head - which leads Tom to conclude that "electability" really shouldn't be that big of an issue for Democrats.
The Declaration of Independence is read, Hamilton shoots Burr, and the Liberty Bell is rung. Also, Thomas Edison is a liar.
With a budget fight ongoing and Medicaid expansion at the center, Anna explains why the Medicaid issue is a civil rights issue.
Jean thinks it's a Thing that Nancy Pelosi isn't challenging the Trump administration harder than she is; Aaron's not so sure.
All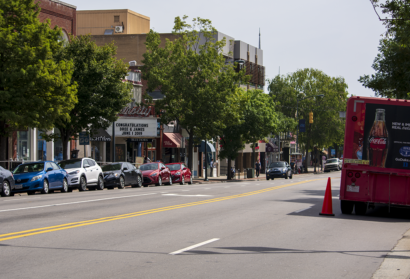 Affordable Housing Hypocrites A perspective from Matt Bailey "We don't need luxury apartments. We...
Meg's moving on to a new position (don't worry, still in Chapel Hill!), so this is her final Downtown Rundown. (We still have fun.)
AJ and Susan Brown talk with special guest David Joseph from the School of Rock-Chapel Hill....
Gene Nichol, Boyd Tinsley distinguished professor at the UNC Law School, director of the UNC Poverty Center (2008-2015) and author of "The Faces of Poverty in North Carolina: Stories from Our Invisible Citizens." He talks about the new book and the consequences of rampant poverty in North Carolina.
All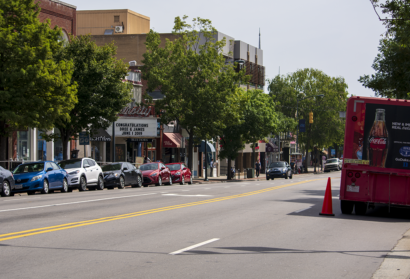 Affordable Housing Hypocrites A perspective from Matt Bailey "We don't need luxury apartments. We...
Before discussing the Women's World Cup and the NBA Summer League, Debby and Aaron reflect on the (apparent) decline of baseball.
Climate change has been a political topic for years, but what has been or can be done at the local level to make an impact? Members of governing bodies in Orange County are working on a joint committee now to work on that answer.
Guest: Crystal Fisher and Terri Turner with Weaver St. Realty
Guest: Sharon Hirsch, CEO Prevent Child Abuse NC Topics: Child Abuse, Connections, Prevention
Today, guest host AJ was joined by 97.9 The Hill's Victor and Jason Barker, General Manager of the Lumina Theatre! KidsQ: What is one thing you want to change in the world?
Abortion is the subject this week; Aaron and Waddy Davis are joined by Duke pediatrician Laura Gutman.