97.9FM WCHL
Welcome to Chapel Hill-Carrboro's News, Talk and Tar Heels station! For 63 years WCHL has been THE place for news, talk Tar Heel Sports and information for Chapel Hill, Carrboro and Orange County. For more than 40 years Ron Stutts has been waking up our community from 6am to 10am weekdays.
This week's Hometown Hero: Marin Lissy
"Making #MeToo Count" By Rachel Valentine These past few days have been heavy for...
Chapel Hill Transit is marking its 45th anniversary in operation! Brian Litchfield of CHT fills in for Mayor Hemminger.
Tom discusses the possible impact of Congressional redistricting in North Carolina - and the impact that impeachment is not having on public opinion.
Scott and Aaron discuss the 100-year history of Veterans Day - plus a Civil War-era Medal of Honor that was bestowed, revoked, and bestowed again.
Aaron speaks with Bree Newsome, the activist who's best known for pulling down a Confederate flag outside the South Carolina State House in 2015.
As the impeachment inquiry continues, Jean and Aaron stress the importance of being kind, acting nice, and staying positive on social media (and in life).
All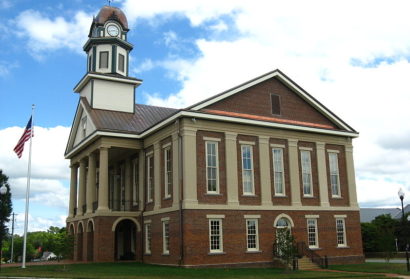 The removal of the Confederate monument outside the Chatham County historic courthouse in downtown...
Meg's moving on to a new position (don't worry, still in Chapel Hill!), so this is her final Downtown Rundown. (We still have fun.)
With Chapel Hill dealing with its first big cold snap of the year, Susan and Aaron recommend books about the temperature.
Jodi Magness, Kenan Distinguished Professor for Teaching Excellence in Early Judaism in the Department of Religious Studies at the University of North Carolina, Chapel Hill, talks about the continuing work at the ancient village of Huqoq in Israel and about her new book, "Masada From Jewish Revolt to Modern Myth." More info at http://huqoq.web.unc.edu/
All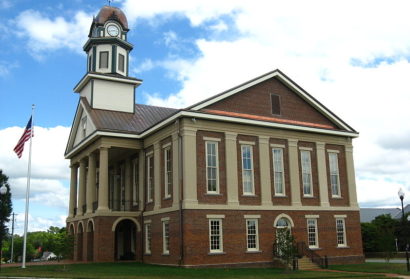 The removal of the Confederate monument outside the Chatham County historic courthouse in downtown...
Two big stories in the NFL: Myles Garrett's helmet hit on Mason Rudolph, and Colin Kaepernick's impending tryout. Also, another heartbreaker for UNC football.
Climate change has been a political topic for years, but what has been or can be done at the local level to make an impact? Members of governing bodies in Orange County are working on a joint committee now to work on that answer.
Guests: Deborah Matthews and Mischa Decker with Inside Outside Body Therapies
Today, Aaron Keck was joined by 97.9 The Hill's own AJ and Victor! Today's KidsQ: If someone made a statue of you, what pose would you want to be doing?
Ashley and Aaron talk firearm safety after an Orange County Commissioners meeting - but not before forging common ground on two big issues.