97.9FM WCHL
Welcome to Chapel Hill-Carrboro's News, Talk and Tar Heels station! For 63 years WCHL has been THE place for news, talk Tar Heel Sports and information for Chapel Hill, Carrboro and Orange County. For more than 40 years Ron Stutts has been waking up our community from 6am to 10am weekdays.
This week's Hometown Hero: Marin Lissy
"Making #MeToo Count" By Rachel Valentine These past few days have been heavy for...
Chapel Hill Transit is marking its 45th anniversary in operation! Brian Litchfield of CHT fills in for Mayor Hemminger.
New numbers out of Arizona and Iowa suggest the Democratic nominee should beat Donald Trump - if all of Trump's opponents come together. Also, Biden still leads in North Carolina.
This week in history is marked by human achievements - particularly when it comes to air and space travel. (Including old-timey UFOs!)
Guest: Marcus and Annise Ginyard
Aaron speaks with Bree Newsome, the activist who's best known for pulling down a Confederate flag outside the South Carolina State House in 2015.
The Warren-Sanders spat has been getting lots of press, but it's not a Thing. (The feud between their followers, on the other hand...)
All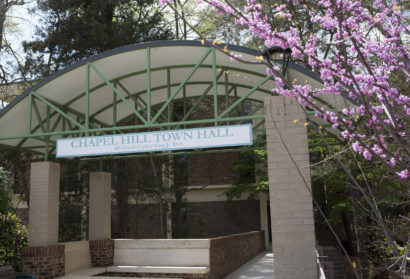 With Chapel Hill Town Council member Rachel Schaevitz announcing she will be stepping down from...
Meg's moving on to a new position (don't worry, still in Chapel Hill!), so this is her final Downtown Rundown. (We still have fun.)
Back together for the first time in a month (!), Susan and Aaron discuss the books they're planning to read in the coming year - both old and new.
Etaf Rum, the author of "A Woman Is No Man", talks about her new book, her life in Brooklyn in the Palestinian immigrant community, and how her new life in North Carolina led a book set in Brooklyn and Palestine.
All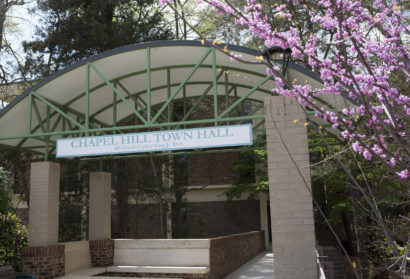 With Chapel Hill Town Council member Rachel Schaevitz announcing she will be stepping down from...
Debby and Aaron discuss the MLB sign-stealing scandal, this weekend's NFL conference championship games, and the woes of UNC basketball.
Climate change has been a political topic for years, but what has been or can be done at the local level to make an impact? Members of governing bodies in Orange County are working on a joint committee now to work on that answer.
Today, Aaron was joined by 97.9 The Hill's own Victor and AJ! Today's KidsQ: If you could make up a brand new school subject, what would it be?
Ashley and Aaron talk firearm safety after an Orange County Commissioners meeting - but not before forging common ground on two big issues.