97.9FM WCHL
Welcome to Chapel Hill-Carrboro's News, Talk and Tar Heels station! For 63 years WCHL has been THE place for news, talk Tar Heel Sports and information for Chapel Hill, Carrboro and Orange County. For more than 40 years Ron Stutts has been waking up our community from 6am to 10am weekdays.
This week's Hometown Hero: Marin Lissy
"Making #MeToo Count" By Rachel Valentine These past few days have been heavy for...
Chapel Hill Transit is marking its 45th anniversary in operation! Brian Litchfield of CHT fills in for Mayor Hemminger.
New numbers from a PPP survey of North Carolinians show Democrats leading the major races and voters supporting the current reopening pace.
Scott and Aaron discuss Independence Day, the Stonewall riots, and the history of protesting in America - not just protesting against, but protesting for.
Guests: John and Marcia Shoop
Aaron speaks with Bree Newsome, the activist who's best known for pulling down a Confederate flag outside the South Carolina State House in 2015.
Thing/Not A Thing returns after a brief hiatus - with the Supreme Court, the General Assembly, the President, and Art Pope.
All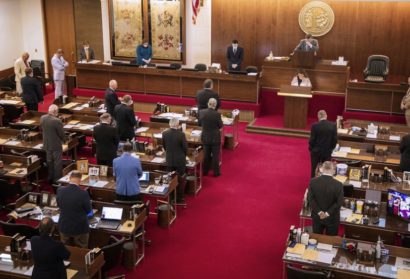 The Republican-controlled General Assembly again fell short Wednesday in overriding several of...
Meg's moving on to a new position (don't worry, still in Chapel Hill!), so this is her final Downtown Rundown. (We still have fun.)
July 8 in history: Paris marks its birthday, Coca-Cola is invented, and lots more! Susan and Aaron recommend books inspired by this day in history.
On June 29, 1905, Archibald Wright "Moonlight" Graham a Carolina grad and older brother of President Frank Graham appeared as a right fielder in a single major league game for the New York Giants and then became a beloved doctor in Minnesota. That story was popularized in the move, Field of Dreams. This weekend WCHL is remembering that game by re-airing a 2009 conversation with Brett Friedlander and Bob Reising, authors of "Chasing Moonlight: The True Story of Field of Dreams' Doc Graham."
All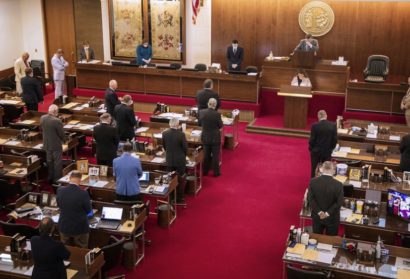 The Republican-controlled General Assembly again fell short Wednesday in overriding several of...
After a top basketball recruit chooses Howard over other higher-profile programs, Debby and Aaron discuss the choices facing Black athletes.
Climate change has been a political topic for years, but what has been or can be done at the local level to make an impact? Members of governing bodies in Orange County are working on a joint committee now to work on that answer.
Guest: Bruce Vance with Town and Country Cleaning
Today, Aaron was joined by 97.9 The Hill's AJ Johnson and Victor Lewis! Today's KidsQ: What is the last dream you remember having?
Ashley and Aaron talk firearm safety after an Orange County Commissioners meeting - but not before forging common ground on two big issues.