97.9FM WCHL
Welcome to Chapel Hill-Carrboro's News, Talk and Tar Heels station! For 63 years WCHL has been THE place for news, talk Tar Heel Sports and information for Chapel Hill, Carrboro and Orange County. For more than 40 years Ron Stutts has been waking up our community from 6am to 10am weekdays.
This week's Hometown Hero: Marin Lissy
"Making #MeToo Count" By Rachel Valentine These past few days have been heavy for...
Stevens and Lavelle watch the General Assembly; county commissioners discuss I-40 widening and a future county jail; Hemminger talks parking; Lavelle talks immigration.
Tom discusses a new survey of North Carolinians...and his encounters with Democratic presidential contenders at the Iowa State Fair.
This week marks the ratification of the 19th Amendment - and, fittingly, a number of important moments in which women take a stand for what's right.
Dr. Deb Stroman - Hate and the Power of Sport
Anna attends a rally in Hillsborough, speaking out against both gun violence and white supremacy.
Robert Mueller's testimony wasn't as much of a Thing as what was going on elsewhere in the room.
All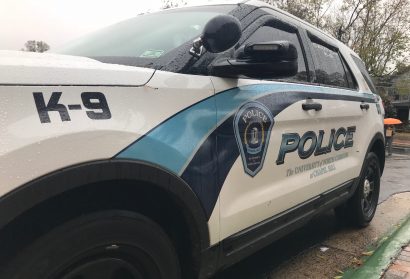 UNC has announced that David Perry will take over as the new chief of the university police and...
Meg's moving on to a new position (don't worry, still in Chapel Hill!), so this is her final Downtown Rundown. (We still have fun.)
The library receives a pair of exciting federal grants; Susan and Aaron recommend books (loosely) based on the end of summer.
Guest: Nancy Hogshead-Makar
Elizabeth Marie Melchionna, rector at the Chapel of the Cross, talks about her experiences as leader of one of Chapel Hill's oldest and most influential churches.
All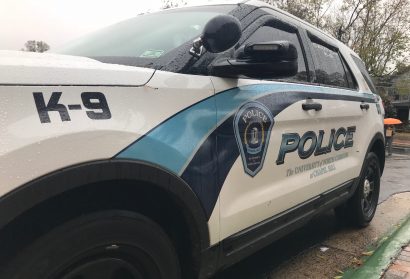 UNC has announced that David Perry will take over as the new chief of the university police and...
Now that UNC has gone all in on football, another losing season is a terrible thought - but Debby says there may also be a downside to winning.
Climate change has been a political topic for years, but what has been or can be done at the local level to make an impact? Members of governing bodies in Orange County are working on a joint committee now to work on that answer.
Guest: Hannah Shanafelt with Hannah's Home Health
Today, Aaron Keck was joined by 97.9 The Hill's Victor and Ali! Today's KidsQ: What is the smallest thing you can think of? Would you like to be that small?
Waddy and Aaron are joined by Laura and Catherine Gutman for a conversation about antisemitism that also has El Paso in mind.