97.9FM WCHL
Welcome to Chapel Hill-Carrboro's News, Talk and Tar Heels station! For 63 years WCHL has been THE place for news, talk Tar Heel Sports and information for Chapel Hill, Carrboro and Orange County. For more than 40 years Ron Stutts has been waking up our community from 6am to 10am weekdays.
This week's Hometown Hero: Marin Lissy
"Making #MeToo Count" By Rachel Valentine These past few days have been heavy for...
Stevens and Lavelle watch the General Assembly; county commissioners discuss I-40 widening and a future county jail; Hemminger talks parking; Lavelle talks immigration.
Tom explains why Thom Tillis flip-flopped on Trump's emergency declaration - and why other Republicans are falling in line behind the President against their own better judgment. Also, 2020 polls!
Remembering events in North Carolina history that highlight both inspiring heroes...and disturbing trends.
Guest: Peppi Browne-Armstrong
The NAACP is holding a town hall meeting Thursday, March 14, from 6:00-7:30 pm at the Chapel Hill Public Library, to discuss recent big issues - and upcoming big decisions - in the Chapel Hill-Carrboro schools.
The Mueller report gets ready to drop (but not yet, as we were talking). Also, Aaron and Jean discuss why it's important for people in power to actually care about the law.
All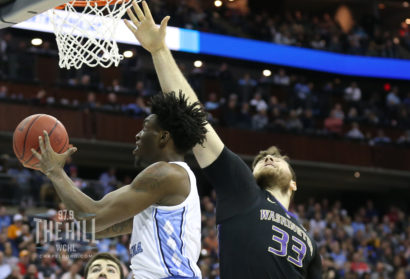 With a trip to the Sweet Sixteen on the line Sunday afternoon in Columbus as part of the NCAA...
Meg's moving on to a new position (don't worry, still in Chapel Hill!), so this is her final Downtown Rundown. (We still have fun.)
There's a lot happening at the library this week - but of course we're mostly talking about March Madness.
Our former Chapel Hill neighbor, Deirdre Haj is Director of the Full Frame Documentary Film Festival. She talks about the Lineup of films for 22nd Annual Festival coming up in Durham on April 4 – 7, 2019. Big news in a new bargain pass, called the Rush Pass that for $30 provides entry for one person to all film screenings via the Last Minute Line. More info at:
All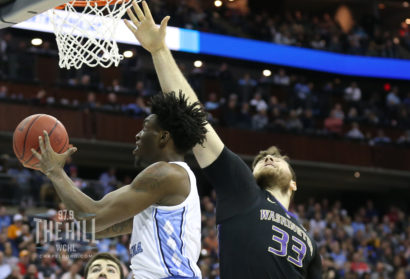 With a trip to the Sweet Sixteen on the line Sunday afternoon in Columbus as part of the NCAA...
Debby and Aaron compare their brackets. Also, we discuss upcoming events Debby's involved in organizing - like the Basketball Analytics Summit and Orange County's Community Read.
Climate change has been a political topic for years, but what has been or can be done at the local level to make an impact? Members of governing bodies in Orange County are working on a joint committee now to work on that answer.
Guest: Jay Patel and Wes Rowe of the Franklin Hotel
Guest: Mary Parry Author, "Sadie McGrady Runs for President". Activist, Communications Consultant
Today Aaron was joined by 97.9 The Hill's Dakota and AJ! KidsQ: If you ran your own college basketball team, what would be the mascot?
Ashley and Aaron dissect the light-rail issue - including questions of transparency, eminent domain, alternatives, and why light-rail opponents are letting Duke off the hook.