The Forest at Duke is a community for retirement-aged residents that encourages opportunities for residents to keep growing by leading purposeful, active, healthy lives. The last Friday of every month, join WCHL's Ron Stutts and guests from The Forest for a conversation about what's going on in and around the community during "What's Up at The Forest!"
Listen to the full interview below, and join Ron this week for a conversation with two sales counselor from The Forest, Alia Granger & Nancy Perrin, as they discuss "Evenings at the Forest." An event series specifically designed to stay true to The Forest's goal to keep growing and learning, Evenings at the Forest events include such activities as a private tour of the Durham
Distillery, a performance from the Cooperstown Quartet and a screening of "Wilmington on Fire" followed by a Q&A with the director!
Events that are part of Evenings at the Forest aren't limited to Forest residents, either! Everyone is welcome if they'd like to be a part of the interesting things happening at The Forest, and more information can be found here.
---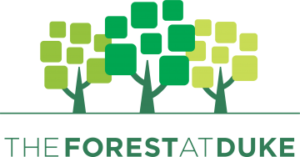 "What's Up at The Forest" is a monthly segment that explores the residents of and the goings-on at The Forest at Duke. The Forest is a vibrant community that presents residents of retirement age with opportunities to keep growing independently by enhancing their ability to lead purposeful, active, healthy, and secure lives. The residents at The Forest are professors, gardeners, authors, CEOs, community volunteers, opera buffs, engineers, librarians, homemakers, artists – folks from all walks of life who embrace and celebrate the rich dimensions of their diversity.  Nestled in the beautiful central part of North Carolina, over 800 residents from 38 different states have chosen to call The Forest home since its opening in 1992.
Podcast: Play in new window | Download
Subscribe: RSS