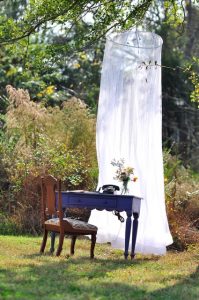 The third annual "Death Faire" is happening directly after Halloween in Pittsboro, but that doesn't necessarily mean things are getting spooky all over again on Lorax Lane.
Saturday, November 3, from 12 to 8 p.m., the Death Faire is a celebration of the end of life and the road that leads there, an event focused on changing the culture that currently surrounds something every living being must experience. Ultimately, the Death Faire is about living well and finding peace.
The event is an actual fair, full of entertainment, workshops, art, vendors, live music,  food trucks, activities and more. The Appalucians, harmonic singer/songwriters out of Asheville, will be performing, along with Shady Darling and the Velvet Curtain — a six piece soul and punk cabaret outfit from Durham. Chapel Hill native Dex Romweber is also scheduled to make an appearance with his trademark rock n' roll guitar & drum duo.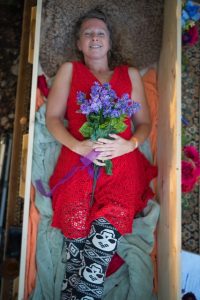 Workshops will range from healing therapies through massage, music, dance, poetry, writing to help process grief, loss, transforming lessons for living life at peace and/or after a loss, legalities, logistics, green burial options and more. All these workshops are lead by trained professionals in these fields.
Guests will even see a live vulture, brought by American Wildlife, and have an opportunity to learn the importance of scavengers in the ecosystem.
Kicking off the event on Friday, November 2 from 6:30-8:30 there will also be a Near Death Experience story hour at the brand new Starrlight Mead Hall also located at The Plant next to Abundance NC headquarters with speakers: Hahn Nation, Erin Dee, Leif Diamant, Tracey Turner-Keyser and KJ Laurro.  All have vulnerable and valuable stories to tell, and all are welcome to come hear them.