Last Wednesday, there was no Right as Rain column.
I was down in Little Washington, my hometown, attending the first of many memorial services for my brother Beau—and performing the first of multiple eulogies.
I wasn't sure what I was going to talk about. This was primarily a First Baptist Church crowd, who didn't necessarily know the Beau that most folks in Orange County knew. So the eulogy I will deliver next week at the Carolina Club will be much different than what I was creating last week.
A few days before, looking through pictures for a slideshow that I never ended up creating, I found a picture of Beau in front of Texas Stadium, the old home of our beloved Dallas Cowboys. It was our first trip to ever see them play and it was the day that Emmitt Smith, the running back and our hero, broke the NFL's all-time rushing yards record. 
The photo was dated 10/27/02.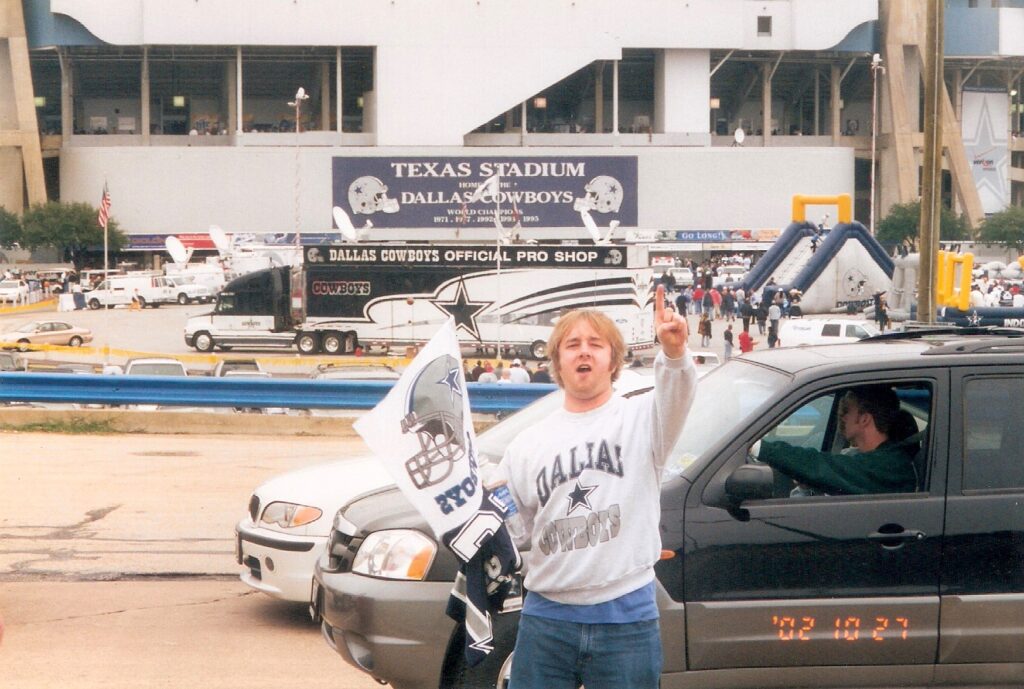 Nineteen years to the day from when I would deliver that eulogy. 
Then it hit me. When we sat there that day in 2002, listening to our hero telling 65,000 fans how they contributed to that moment, Beau and I sat on the highest row of that stadium (the only tickets we could afford), sobbing because we were two of them.
Beau made that moment happen for us.
In 2002, Emmitt Smith had 539 yards left to go to break that record. Earlier that summer, I remember Beau saying, "Dude, how cool would it be if we were there? We gotta do this. Are you down?" 
"I'm so down." I replied.
I had no idea how we would do it. I was 20 years old and he was 26 and we were both broke. Neither of us had rented a car and probably had no idea how to book a hotel. On top of that, there was no way we could risk waiting until the game before it seemed like he'd break the record to purchase tickets. They'd most likely be sold out. And if there were any available tickets, their prices would be astronomical on the second-hand market.
So Beau guessed the game he thought it would happen in and we bought tickets in August based on that hunch and a whole lot of hope.
On the morning of October 27, 2002, Emmitt had 93 yards to go to break the record. And just a few hours later, we witnessed one of the greatest moments of Dallas Cowboys and NFL history together. And Beau made every bit of that moment happen.
That's what my brother did. He made moments happen. He worked hard to turn those moments into lasting memories. Even when it was exhausting for anyone else in the room, like me, who often preferred to be lazy and let the moment pass.
And that's what my speech became about: the opportunity we all have every day.
All we have in life are these fleeting moments. And with each opportunity, each passing moment, we have to choose, and sometimes fight hard, to make that moment a memory or let that moment pass you by. My challenge to everyone in that crowd was to seize those moments as much as they can. It was a challenge to myself, as well. 
I started last weekend with my daughter.
She and I had been talking about camping for almost a year. I'd even set up my old Cub Scout tent in the backyard to practice and play with. But work or life kept pulling our weekends away from us. 
When my brother passed, I immediately booked a night at Jordan Lake.
And my daughter and I made a moment we'll remember forever. 
---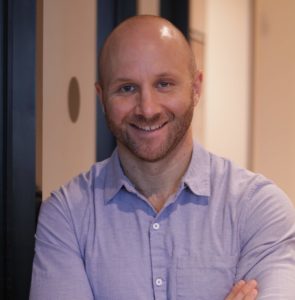 Rain Bennett is a two-time Emmy-nominated filmmaker, writer, and competitive storyteller with over a decade of experience producing documentary films that focus on health and wellness. His mission is simple: to make the world happier and healthier by sharing stories of change.
You can read the rest of "Right as Rain" here, and check back every Wednesday on Chapelboro for a new column! 
---