Thursday Newsletter: Stay-at-Home Special Edition
Welcome back for another special edition post of Chapelboro's Thursday newsletter! If you'd like to receive our newsletter in your inbox weekly, sign up here!
Once again, where you'd normally find a list of local events, the staff at 97.9 The Hill & Chapelboro.com have worked together to produce a "Quarantine Special" that we hope finds you well. Scroll below for stay-at-home recipes, coloring book pages and more.
We'll continue covering news that affects our community — from COVID-19 responses by Governor Cooper to how local businesses are faring during the outbreak — and do our part to keep our neighbors informed and safe.
---
S O C I A L   D I S T A N C I N G
V O L U M E   T H R E E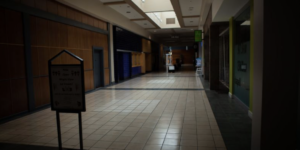 Our gallery of photos showcasing the quiet, often empty streets around town keeps growing! We've added some more photos, so take a look — and you've got your own interesting photos to share, share them with us on social media or submit them directly to Chapelboro here.
---
The Official 97.9 The Hill & Chapelboro.com Quarantine Coloring Book
We've cooked up another set of coloring books pages! If you'd like to see the entire collection so far, we've put them up in a gallery on Chapelboro. Same rules apply there: click each image for a full-size image that's printer friendly. Feel free to share your masterpiece with us on social media, too! 
---
97.9 The Hill & Chapelboro.com Quarantine Staff Picks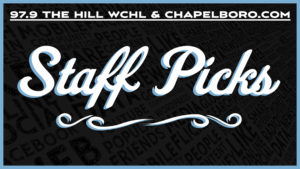 Stuck at home during quarantine? Social distancing leaving you with a little too much free time? Running out of things to cook at home? Getting bored of eating frozen pizza? Well, say no more – the Chapelboro team has you covered.
---
How to Escape Boredom and Isolation at Home
If you've made it to the end of your Netflix queue and you're looking for something new to do, Dan Harmon — the owner and operator of Bull City Escape — has a couple interesting ideas for you to try out!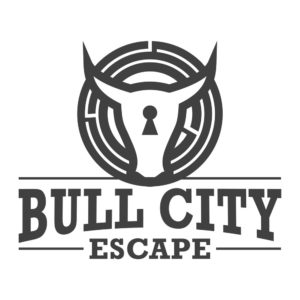 ---
Look Familiar? 
You might have seen the two articles below on Chapelboro, or in previous Thursday newsletters. However, just because the article looks familiar doesn't mean it's the same: both of these pages are updated almost-daily with news ways to help the community and local restaurants offering some sort of service. Check back frequently on Chapelboro for the most up-to-date information on each.
How You Can Help Our Community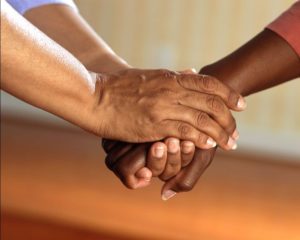 Of course, in the midst of a difficult time for all of us, some of our neighbors and local institutions are in need of extra help. Click the link below to check out a list of some ways you can assist our community during the COVID-19 outbreak.
Okay, So What's Open? Restaurants Serving Takeout and Delivery

Many restaurants in Orange County remain open for takeout, delivery, and curbside pickup. In Chapel Hill, the town has relaxed its parking enforcement to allow people to use curbside pickup options at restaurants downtown.
---
Anna and Victor Quarantine Entertainment Corner
Anna Griffin – Creative Account Coordinator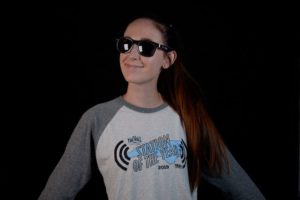 Album/EP: "Indiana" by Briston Maroney
Movie: "Indiana Jones and the Raiders of the Lost Ark"
Album/EP: This is a really short but beautiful EP by indie-folk guitarist Briston Maroney. He is from my original hometown of Knoxville, Tennessee, which is how I came to hear about his music! His sound is quite soothing, and I think we could all benefit from a little serenity during these tough times!
 
Movie: I have to go with the classic, ultimate Jonesy. It's got all of the action and adventure you need while cooped up at home. This is by far the best of the Indiana Jones films. We're not even going to talk about Kingdom of the Crystal Skull…
Victor Lewis – Digital Content Editor & Weekend Host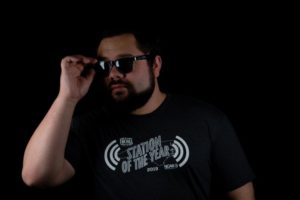 Movie: "Jaws" and "Waterworld" as a double-feature
Music: "Con Todo El Mundo" by Khruangbin
Movie: "Jaws" is consistently in my top-three movies of all time. It's a perfect narrative engine — all killer, no filler. Every ounce of fat was trimmed from "Jaws" in order to present optimum levels of thrills, chills and emotional attachments to characters. "Waterworld" is a movie that I will defend until the day I die, and here it's working as a counterpoint to the streamlined perfection of "Jaws" — because "Waterworld" is two-plus hours of indulgent post-apocalyptic swashbuckling mess. It's a beautiful, ambitious, sprawling disaster — and it's entirely worth the time.
Music: I've really been into Khruangbin over the last couple of days. They're a trio out of Texas with some fascinating Latin and Middle Eastern roots, and they're out here making a whole new brand of funky & soulful & psychedelic & world-traveling sounds. Give 'em a try. 
---