"Make It Snappy" is presented by Goldfish Swim School of Chapel Hill. With recipes that only take 45 minutes or less to prepare, Christy helps you stay afloat at dinner time! 
---
My kids love burgers! Any sandwich, really. I have learned that the best way to get my 3 little boys to sample new flavors is to incorporate them in a format that they know and love. We do lots of tacos, sandwiches and quesadillas for this very reason! These Greek Turkey Burgers are a great way to introduce simple Mediterranean flavors in a familiar format that won't scare them away.
We're taking some help from the grocery store this month by picking up premade tzatziki and hummus from the refrigerated section by the produce aisles. You may, of course, make your own if you have time, but if you don't, you have my full permission to buy premade and not feel a single bit guilty about it!
As always, I encourage you to adapt this recipe to suit your family's tastes. You can add any additional veggies that you happen to have on hand or substitute (or remove) the cheese. These can be made outside on this grill this summer, or inside on a griddle pan.
This meat mixture can also be used to make Greek Meatballs or Greek Meatloaf. As a general rule, adding egg and breadcrumbs to your burger mixture will give it the binding it needs to stay together in meatloaf or meatball form. Just be sure not to over-mix the meat so your final product isn't too tough.
Finally, if push comes to shove and you sense push-back from the littles, go ahead and top their burgers with a slice of American cheese to ease the transition to these unfamiliar burgers. You can still feel great knowing that they're eating lean protein, whole grain bread and so much spinach!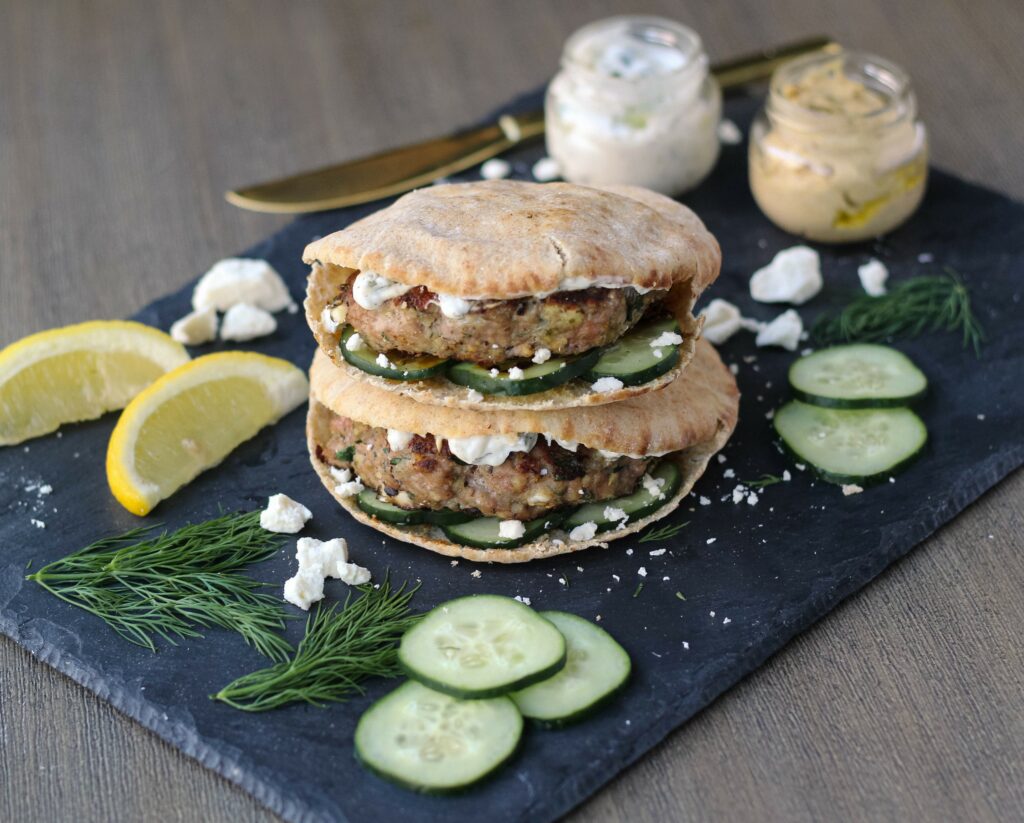 GREEK TURKEY BURGERS IN PITA POCKETS
By: Christy Bray Graves
SERVES: 6
INGREDIENTS
FOR THE BURGERS
1-1.5 lbs. ground turkey
½ cup fresh spinach, finely chopped
1/3 cup panko breadcrumbs (or any breadcrumbs you have on hand)
1 TBSP fresh dill, minced
1 TBSP dried oregano
1 tsp garlic powder
1 tsp onion powder
½ tsp salt
½ tsp black pepper
1 large egg
1/4 cup crumbled feta cheese
TO SERVE
6 mini whole-wheat pita pockets (or any buns of your choice)
TO GARNISH
tzatziki sauce
hummus
fresh spinach
tomato slices
fresh lemon juice
red onion slices
cucumber slices
INSTRUCTIONS
In a mixing bowl, combine chopped spinach, breadcrumbs, dill, oregano, garlic powder, onion powder, salt, black pepper, egg and feta. Stir until well combined.
Add the ground turkey to the bowl and use your hands togently incorporate the spinach mixture until just combined. Do not over-mix! The burgers will end up tough if you over-mix the turkey.
Form the meat mixture into 6 burger patties (be sure they will fit inside your pita pockets!) or larger patties to fit the buns you're using. Remember that as they cook, burgers shrink in diameter but plump up in height.
On an outdoor grill or indoor griddle, cook the patties over medium-high heat, 3-5 minutes on each side until well browned, or until internal temperature reaches 165°. Larger burgers make take longer.
Using a serrated knife, cut sideways into the pita pockets and spread one or both sides with tzatziki sauce and/or hummus. Garnish with spinach, tomatoes, red onion, cucumber slices and a squeeze of fresh lemon juice. Serve and enjoy!
---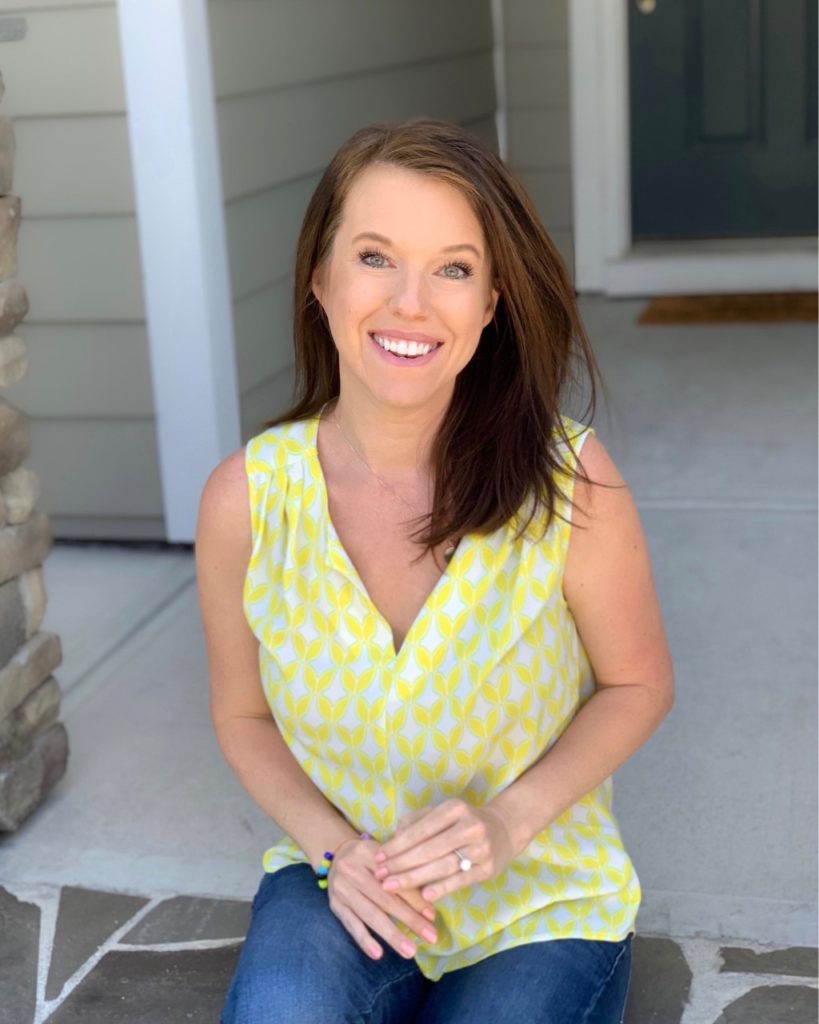 As a wife and mom of three young boys, I often consider myself a master "chaos coordinator." Between running our family business, Chapel Hill Toffee, managing our household and balancing busy schedules, I love to create quick and simple recipes that I know my family will enjoy – and my kids will actually eat!
My recipes are more of a guide than a perfect plan. I will always encourage you to use what you have on hand and make substitutions to suit your tastes. I invite you to share your own ideas, questions and final products with us on Facebook  and on Instagram by tagging @christybgraves and @wchlchapelboro.
---
Chapelboro.com does not charge subscription fees. You can support local journalism and our mission to serve the community. Contribute today – every single dollar matters.