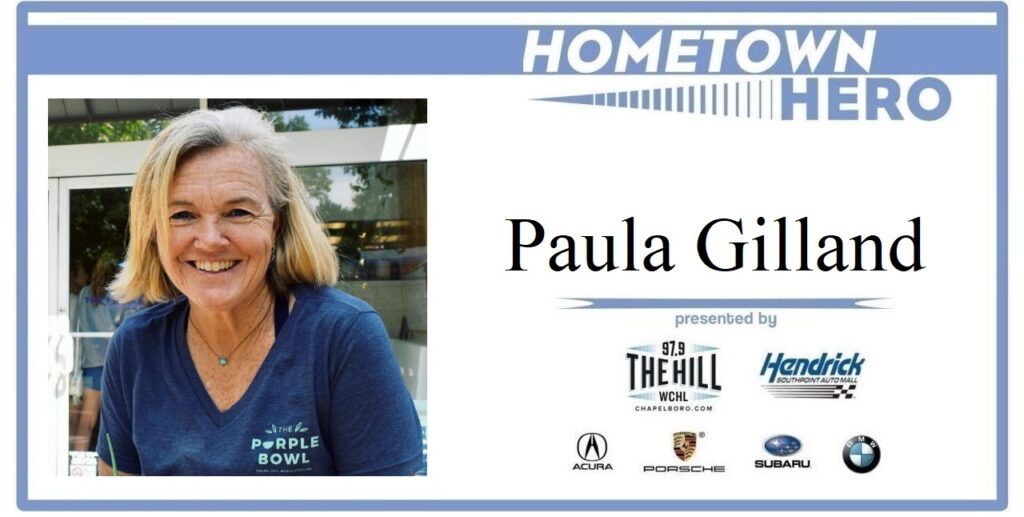 This week's Hometown Hero, presented by Hendrick Southpoint, is Paula Gilland! Gilland is a local business woman, running Purple Bowl and active in Chapel Hill's downtown partnership. She's also a registered nurse who has donated "countless hours," according to Chapel Hill mayor Pam Hemminger, working to vaccinate the Orange County community.
"She's just one of those moms, those people, that kids and adults felt comfortable going to have a conversation," said Hemminger. "She just joined the [Chapel Hill Downtown Partnership] board, but she's been a very vocal advocate … made some great recommendations, telling us where we needed to do some more work, she's constantly in touch with our public safety department to help with feeling safe downtown."
Listen to this week's Hometown Hero segment below, and check in next week for another recognition of someone who is making a difference in our community
---
Chapelboro.com does not charge subscription fees. You can support local journalism and our mission to serve the community. Contribute today – every single dollar matters.