Originally scheduled to be held on September 25-26 across downtown Carrboro venues, the Carrboro Music Festival has been formally cancelled.
"There was the hope that the newly-available vaccines would move us in the direction of being able to offer our traditional event. Since that time, the Delta variant has created a much different situation," read a release from the Town of Carrboro concerning the cancellation.
The town said, at this time, all of its surrounding counties are classified as having either "Very High Risk" or "Extremely High Risk" of transmission to unvaccinated community members.
"So the idea of bringing in potentially a couple of thousand festival attendees is of concern, especially for our community members who are immunocompromised or unable to be vaccinated," the town said on Monday.
Citing further concerns from performers and venues, organizers of the Carrboro Music Festival expressed their "number one priority is the safety of our performers, our volunteers, the staff of our participating venues, and the overall community" and announced the date for next year's event, currently scheduled for Sunday, October 2, 2022.
"As a result of the uncertainty the pandemic has caused, we have some venues that closed since our last in-person festival," read the release. "While we were excited to partner with some great new venues, some of the community's favorite outdoor spots were not available this year."
The Carrboro Music Festival typically features 150-200 musical acts at over 20 venues and draws thousands of people into the downtown area to enjoy a full day of live music.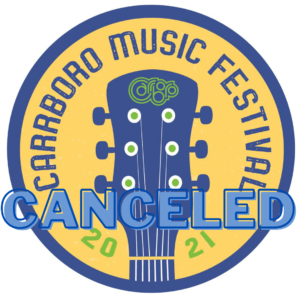 ---
Chapelboro.com does not charge subscription fees. You can support local journalism and our mission to serve the community. Contribute today – every single dollar matters.