UCONN Extends 70-Year NCAA-NBA Trend, as UNC's Draft Impact Takes Rare Pause
By David Glenn
Connecticut head coach Dan Hurley, son of legendary New Jersey high school coach Bob Hurley, showed some admirable candor and basketball wisdom after his Huskies made the Final Four and then were universally viewed as the favorite to win the NCAA championship.
"Listen, this isn't that hard," Hurley said last week. "I had three NBA players returning, and we put the right pieces around them."
Sure enough, UConn — the only team in an extremely unlikely Final Four with a surefire first-round NBA draft pick — beat Miami 72-59 in the semifinals and San Diego State 76-59 in the championship game to claim its fifth NCAA title. The Huskies defeated their six March Madness opponents by an average of 20 points per game.
Two of Hurley's "NBA players" led the way and made the five-man All-NCAA Tournament team: sophomore guard Jordan Hawkins and junior center Adama Sanogo.
Hawkins, a 6-5 wing who averaged 16.3 points on 21-of-42 shooting from 3-point range during the Big Dance, is a first-round NBA lock and a possible lottery pick. Sanogo, a 6-9 forward, was named the NCAA Tournament's most outstanding player after averaging 19.7 points, 9.8 rebounds and 1.3 blocks while shooting 66.7 percent from the field.
Understandably, much of the focus at the Final Four was on the new-world transfer portal and the modern trend of immediate eligibility for the overwhelming majority of transfers.
Three of Miami's four best players were transfers. Point guard Nijel Pack was a first-team All-Big 12 selection at Kansas State last season. Center Norchad Omier was the Sun Belt player of the year at Arkansas State. Swingman Jordan Miller was an All-Atlantic-10 selection at George Mason two years ago. Together with ACC player of the year Isaiah Wong, a fourth-year player signed out of high school, they led the Hurricanes to the best season in program history.
Meanwhile, Hurley complemented his NBA-caliber stars, in part, with significant talent and experience from the portal. Starting point guard Tristen Newton and backup wing guard Nahiem Alleyne had been three-year starters at East Carolina and Virginia Tech, respectively. Backup shooting guard Joey Calcaterra had started 70 games over his four years at San Diego.
Hurley, though, clearly understood the obvious starting point for his breakthrough, which came in his fifth season as the Huskies' head coach: NBA talent.
Indeed, going all the way back to at least the mid-1950s, every single NCAA champion has had one or more future top-30 (meaning modern-day first-round) NBA draft pick on its roster when they won it all, and almost all of them had multiple NBA-bound players.
While all college coaches should keep such things in mind, North Carolina coach Hubert Davis finds himself in a particularly unusual place for multiple reasons.
First, Davis' two-year coaching resume ranks among the most bizarre in college basketball history.
In 2021-22, he led the Tar Heels from the NCAA Tournament bubble to a thrilling run all the way to the national title game, certifying one of the most successful head coaching debuts ever and earning him multiple national coach of the year honors.
In 2022-23, of course, he oversaw one of the most disappointing seasons in UNC and perhaps NCAA history, with the Tar Heels becoming the first team in the modern era (1980-present) to miss the NCAA Tournament after entering the season with the #1 national ranking.
Meanwhile, Davis' two years as the head coach at his alma mater also coincide with an extremely rare pause in the Tar Heels' legendary NBA draft presence. Carolina didn't have anyone selected in the 2022 draft, and the Heels aren't expected to have anyone picked in this year's draft (June 22), either.
Oddly, the Tar Heels' best professional prospect in the last three years, dating to the end of the Roy Williams era, opted to leave the program after Williams' retirement.
Despite Davis' best efforts to keep him, center Walker Kessler transferred to Auburn and became arguably the most successful outgoing transfer in Carolina basketball history. After his one season with the Tigers, Kessler was named a third-team All-American and the national defensive player of the year. He was the #22 overall pick in the 2022 NBA draft.
Nobody currently on the UNC roster projects as a first-round NBA draft pick. Assuming good health, fifth-year center Armando Bacot and senior guard RJ Davis likely will give Carolina two All-ACC players in 2023-24, and both will have plenty of professional hoops opportunities after their playing days in Chapel Hill are over, but neither player inspires NBA scouts.
It's up to Hubert Davis and his staff to identify, sign and develop NBA-caliber talent, whether they find it in the transfer portal or via the high school ranks. The Tar Heels' top-ranked high school commitment, New York wing guard Ian Jackson, definitely is considered an elite NBA prospect, but he's not scheduled to arrive in Chapel Hill until the 2024-25 season.
Historically, Kentucky (57), UNC (53) and Duke (53) rank far above everyone else when it comes to producing first-round NBA picks, but the Tar Heels will fall to third on that list after this year's event, and they may be on the verge of an extremely rare three-year slide.
If the Tar Heels also fail to produce a first- or second-round pick in 2024, it would mark just the second time in the last 50 years that they went three consecutive drafts with that sort of drought.
The only existing such example in the last half-century came in 2002-04, an ugly program valley that included the dismissal of embattled coach Matt Doherty and the heroic return of Williams for the 2003-04 season. In Williams' second year, with a team that included four first-round NBA picks (Marvin, Williams, Raymond Felton, Rashad McCants, Sean May), the Tar Heels won the 2005 national championship.
---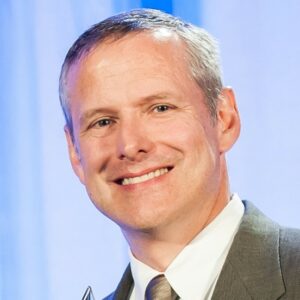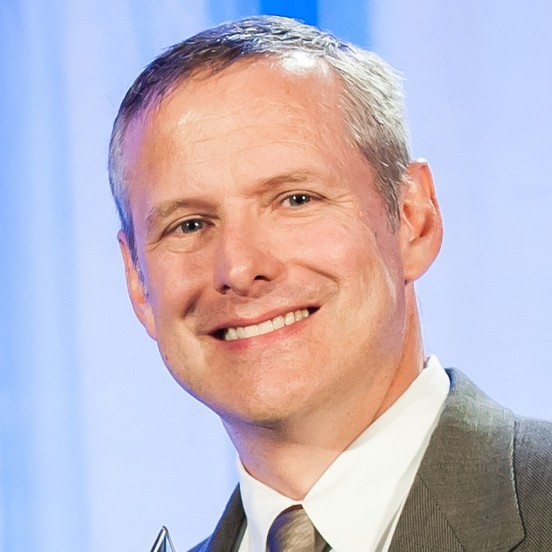 David Glenn (DavidGlennShow.com, @DavidGlennShow) is an award-winning author, broadcaster, editor, entrepreneur, publisher, speaker, writer and university lecturer (now at UNC Wilmington) who has covered sports in North Carolina since 1987.
---
Chapelboro.com does not charge subscription fees, and you can directly support our efforts in local journalism here. Want more of what you see on Chapelboro? Let us bring free local news and community information to you by signing up for our biweekly newsletter.