Fear of Shrinking Contributed to ACC's Latest Expansion Decision
By David Glenn
When the Atlantic Coast Conference expanded from eight members to nine by adding Florida State in 1992, the league's main motivation was clear.
The ACC was trying to get better, and its pursuit of that goal required it to get bigger.
Brilliant in basketball and other sports, the ACC had not been consistently strong in football, and the Seminoles — in the midst of a dynasty under legendary coach Bobby Bowden — were one of the best gridiron programs in the country, while playing as an independent in that sport.
FSU's arrival in the ACC quickly served as a harsh reminder of how far behind the rest of the league's teams were compared to those on college football's top tier. During their first nine seasons (1992-2000), the Seminoles posted an astounding 70-2 record in conference play, which to this day is the most dominant stretch by any ACC football team in the history of the 71-year-old league.
During that same period, of course, FSU was beating almost everybody else, too. In their first nine years as an ACC member, the Seminoles won two national championships (1993 and 1999) and posted nine straight top-five finishes in the national polls, which had never been done before by an ACC team and hasn't been done since, either.
Sure enough, as the ACC became more relevant in football, bigger TV dollars started to flow its way. In the late 1990s, the ACC received about $16 million per year from its contracts with ABC, ESPN and Jefferson-Pilot. After the Seminoles' amazing run, and with college football's popularity as a TV product growing quickly, the ACC received an impressive increase of almost 50 percent (to $23.4 million per year) in its TV deals, even before its next round of expansion.
While football television money was not yet the absolute monster it has become today — the ACC actually made more money from basketball than from football in the 1970s, 1980s and 1990s — its importance had been growing gradually, ever since a 1984 Supreme Court case (NCAA v. Board of Regents of the University of Oklahoma) that ended the NCAA's practice of monopolizing and selling the TV rights to college football games.
Once the schools themselves (rather than the NCAA itself) could sell their football TV rights, most decided that affiliating with a conference, and letting the league office handle those negotiations on behalf of all the conference members, was the smartest way to go.
Although Notre Dame famously has remained a football independent and has had its own (increasingly lucrative) TV deal with NBC since 1991, most other long-time independent football teams found a conference home in the early 1990s.
In 1991, the Big East Conference sponsored football for the first time, scooping up long-time gridiron independents Boston College, Miami, Pittsburgh, Rutgers, Syracuse, Temple, Virginia Tech and West Virginia. South Carolina joined the Southeastern Conference in 1991. FSU joined the ACC in 1992. Penn State joined the Big Ten in 1993.
Thirty years later, of course, there has been another round of conference realignment in college sports.
Given the extraordinary importance of TV money — and especially football TV money — now, many prominent programs have been seeking more lucrative homes, and the top conferences especially have had interesting decisions to make about whether to expand and, if so, which suitors to bring into the fold.
The two wealthiest conferences in America, the Big Ten and the SEC, have been able to make their expansion decisions from positions of tremendous strength and leverage. They would have been OK without expanding, but they certainly weren't going to add new schools unless their football programs added significant value to their TV deals.
When the Big Ten opted to expand, it added the four most prominent and most valuable football programs from the crumbling Pac-12: Oregon, Southern Cal, UCLA and Washington.
When the SEC opted to expand, it added the two most prominent and most valuable football programs from the middling Big 12: Oklahoma and Texas.
When the ACC and the Big 12 — two "power conferences" that gradually have fallen far behind the Big Ten and SEC financially — opted to expand, they were stuck picking over the leftovers.
In the ACC's case, only a bizarre, unprecedented set of circumstances enabled the league to get the required 12 votes in favor of expansion, with Clemson, FSU and North Carolina dissenting.
Does anyone really believe that California, Southern Methodist and Stanford will upgrade the caliber of ACC football? No.
Does anyone really believe that those same three schools will add significant value, beyond what they'll cost as extra mouths to feed, to the ACC's future television deals? No.
Does anyone really believe that it makes sense for a league called the Atlantic Coast Conference to add one school located in Texas and two schools located near the Pacific Ocean, especially given the new travel expenses and additional burdens on athletes in all sports? No.
So why, then, did 12 ACC schools vote in favor of this expansion?
Oddly, unlike the FSU expansion decision of more than 30 years ago, 12 ACC schools ultimately decided that — at least under this unusual set of circumstances — it was very important for the ACC to get bigger, even though they realize the league probably won't be any better.
The only way to comprehend this logic is to understand the various contracts and forces in play.
For example, the ACC's subpar television deal with ESPN (signed all the way through 2035-36) allows ESPN to renegotiate the value of the contract downward if the ACC ever drops below 15 members. Given that the ACC's below-market TV deal is already a major problem, the idea of it potentially getting worse is among university presidents' and chancellors' worst nightmares.
By some estimates, Clemson and Florida State — by far the ACC's most valuable football brands — together comprise as much as 30 percent of the value of the conference's gridiron-related TV revenue. (The Tigers and the Seminoles routinely draw football TV audiences that are two to three times the average audiences of most other ACC schools.) If one or both schools were to leave the ACC, the league's contract with ESPN likely would take a massive hit.
The ACC's expansion to 18 members, of course, means that the under-15 clause of the ESPN contract wouldn't be triggered unless four schools (rather than just one) decided to leave.
In a sense, the recent threatening comments of Florida State (very publicly) and Clemson (more privately) about leaving the ACC scared 12 league presidents into this odd defensive posture.
While it's true that the ACC's significant exit fee ($120 million-plus) and especially its Grant of Rights (which leaves the value of any departing schools' TV rights with the ACC through 2036, an amount estimated to be worth $300-$400 million per school) represent significant deterrents for any ACC school contemplating a departure any time soon, it's also true that the attorneys advising these university presidents generally avoid speaking in absolute terms.
"The attorneys will say that the ACC has protected itself very well with the exit fee and the Grant of Rights," one ACC source said. "The attorneys will say that the Grant of Rights is a legally binding contract that's never been challenged successfully in the college sports context.
"What the attorneys won't say — and can't say, really — is that there's a zero percent chance that an ACC school will decide to leave at some point, and that makes a lot of people nervous. You can't force any school to stay. You can only hold them to the terms of their contracts."
This round of ACC expansion also wouldn't have happened unless the three newcomers agreed to limit and/or postpone their shares of the league's television money.
SMU, a member of the American Athletic Conference, essentially bought its way into the ACC. The Mustangs will forgo their share of their new league's TV revenue for their first nine years as a member. That amount, estimated in the $300 million range, instead will be spread among existing ACC members in various ways.
Cal and Stanford, long-time Pac-12 members who had watched that league lose four members to the Big Ten and four more to the Big 12, mainly because of the Pac-12's repeated failures to secure a competitive TV deal (the league's existing contracts expire in 2024), will receive only a 30-percent share of TV revenue for their first seven years in the ACC, and they won't be full financial members until their 10th year (2033-34) in the league.
By 2034, of course, the ACC finally will be able to begin negotiations on its next TV deal. The hope is that the league's latest round of expansion (which does bring $72 million per year in new ESPN money and tens of millions more in new ACC Network money, thanks to the additions of two new top-10 markets, i.e., Dallas-Fort Worth and Northern California), and especially its creative financial details, will be enough to stabilize the league for a while longer.
If anyone does decide to leave, though, the ACC presidents just protected themselves from their worst-nightmare scenario.
(featured image: Shafkat Anowar/The Dallas Morning News via AP)
---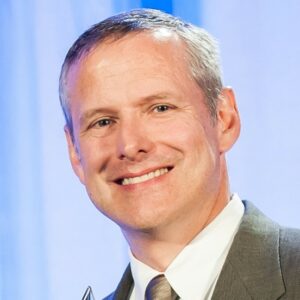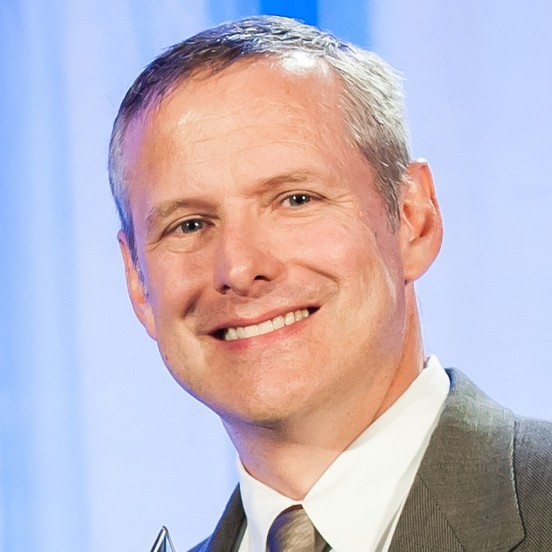 David Glenn (DavidGlennShow.com, @DavidGlennShow) is an award-winning author, broadcaster, editor, entrepreneur, publisher, speaker, writer and university lecturer (now at UNC Wilmington) who has covered sports in North Carolina since 1987.
---
Chapelboro.com does not charge subscription fees, and you can directly support our efforts in local journalism here. Want more of what you see on Chapelboro? Let us bring free local news and community information to you by signing up for our biweekly newsletter.