March 13, 2020 I signed an order that virtually put Orange County, NC in "lockdown." Only essential businesses were to remain open and residents were asked to stay home. I closed my company down and conducted all other meetings online. My son was crashing with me while he was finishing his Master's theses. Little did we know, lockdown was going to be an extended period of time. How are we going to exercise? I was a gym rat and he played Ultimate and basketball any chance he could get. So we started playing basketball. Of course, he had the unfair advantage of age and 7 inches, but we got a good workout and I perfected my step back three pointer shot – the only one I could get over his reach. But I needed more, so I began to walk.
At first it was 2-3 miles around Carrboro and the UNC campus. Lots of people were out doing the same. We would wave and keep walking, trying not to get too close or block the walkway. I hardly ever went out without bumping into someone I knew. It kept me grounded and helped me realize how important my community was during this awful time. Then I began to add the miles on. Soon it was 5-6 miles a walk and now I am closer to 7-10. I found that when I didn't walk I got cranky and realized the long walks ease my mind, helped me find that connection to the outside and explore my town/towns like I have never done before.
View this post on Instagram
I walk everywhere. I try to find how our greenways and paths are connected and how accessible they are on foot or bike. I've explored almost every nook and cranny of the UNC Campus and began to take photos of things posting them on Instagram #foundwalkingpr. I also began to pick up "stuff," accidentally dropped or otherwise. My collection consists of screws, bolts, locks, coins, metal, you name it. I often leave earrings, keys and electronics in place hoping that the owner will return to reclaim them. I can get on some of my favorite greenways within a half mile of my home. The Libba Cotten bike path that runs parallel to the train tracks, the Adams Tract that follows Bolin Creek and the Tanyard Branch Trail all get me connected to great destinations. I almost always like to end my walk on Franklin Street heading west utilizing the extra space Chapel Hill added to promote more bike and ped usage. Here is where people honk their horns and wave, I wave back and sometimes have to try and figure out who exactly was working to get my attention.
There are 55 parks located in Orange County. Some of them you probably never heard of but most have trails paved and unpaved to help you get your walk on. Here is a good interactive map to help you locate and plan your visit to a park, and here is a good comprehensive trails map. Just type in what kind of trail you are interested in exploring, surface type, trail type, trail region and trail system, and it will show you options.
So what is my go-to walk? I start at my home and walk parallel to the train tracks. Cross over Weaver and Main Streets to get to the Libba Cotten path. Take that to West Cameron, heading east, cutting into campus through the Quad, crossing over South St and around the clock tower. Then into Kenan Stadium for a short walk over to the Ram's deck, crossing Manning and heading down that hill to the Smith Center where I do a perimeter circle and then it's back to the hill, this time climbing up. (OY!) Cross back over Manning and through the dorm area to the back of Boshamer and walk up that killer hill to get to Ridge Rd. Are you still with me? Ok. Take Ridge Rd to Country Club Rd and then enter Gimghoul for a quick loop of that neighborhood, exiting back onto Country Club Rd. Cut back through campus at the Coker Arboretum and then I begin my journey home on Franklin St. This gets me a good 7-8 miles unless I am with Tom Jensen who loves walking/exploring even more than me and then it's never less than 10 miles. If that walk hurts your head a little here is an easy 6. From downtown Carrboro head north on N Greensboro St that turns into Hillsborough Rd, up to McDougle Middle School. Walk/run a few laps around the track and head back towards town on Hillsborough Rd. At the break where Hillsborough turns into Greensboro stick to your right and continue into town on Hillsborough Rd; when that ends continue on W Main to Weaver Street. Head east on Weaver Street and you got a good 6 miler in.
I listen to podcasts while I am walking. I just finished "Renegades: Born in the USA" featuring Obama and Springsteen. I highly recommend it. If you're into true crime, "The Long Dance" takes place in 1971 right here in Orange County and has never been solved.
Happy trails, everyone. Get out there and walk some. It's good for your soul.
---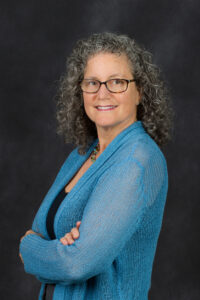 Penny and her family moved to Chapel Hill in 1998. She soon joined the Town of Chapel Hill's Telecommunications and Technology advisory board and was appointed by the town to the OWASA board of directors where she served 6 years and held the Vice Chair position. In 2009 she ran and was elected to the town council in Chapel Hill, and in 2012 ran and was elected to the BOCC where she served 8 years, the last two as chair of the board. Penny owns and operates a personal chef and catering company and has been published in Cary Magazine, Gourmet Magazine, INDY Week, Southern Neighbor and News14. She lives in Carrboro with her mom Jersey Jacky. You can find her on Twitter and Instagram
---
Chapelboro.com does not charge subscription fees. You can support local journalism and our mission to serve the community. Contribute today – every single dollar matters.