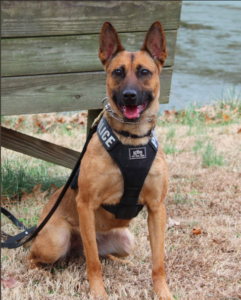 The Carrboro police department has big news for their four-legged friends. So paws what you're doing and read about it here.  
The Carrboro Police Department has teamed up with a nonprofit organization to provide a bit of extra protection for their furry friends.
With the help of charitable donations from Vested Interest in K9s, Inc. the Carrboro Police Department will be giving K9s Titus, Blitz and Turbo bullet and stab proof vests to help on the job.   
Each dog's vest will be embroidered with the sentiment "In memory of Officer Jordan Sheldon, Mooresville, NC-EOW 5/4/19."
Located in Massachusetts, Vested Interest's mission is to provide protective vests and other forms of assistance to dogs of law enforcement. Since its establishment in 2009, the charity has provided over 3,400 protective vests for police dogs across 50 states.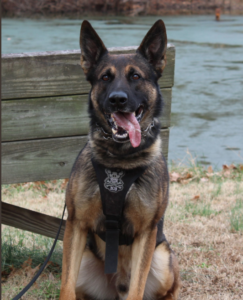 In order to be eligible to receive the armor, a dog must be actively employed in the U.S. with law enforcement or related agencies, must be at least 20 months of age, a new K9 graduate or a K9 with an expired vest.
While beneficial, the K9 vest production process is not cheap. The 3,400 vests already provided by the nonprofit ring in at approximately $5.7 million. The cost of a single protective vest for a law enforcement K9 is $950 with an estimated 30,000 law enforcement K9s throughout the United States.
For more information about volunteer opportunities and events for Vested Interest in K9s, Inc. please call 508-824-6978.