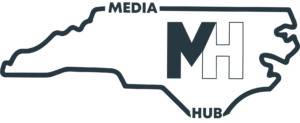 Story by Heidi Perez-Moreno, Video by Sierra Sanders, Graphic by Stephanie Mayer
If she could choose one word to describe the Chapel Hill Transit System, Hannah Thomas would say it's unreliable.
For months, she's used the A Route to travel from her off-campus apartment to attend classes at the University of North Carolina at Chapel Hill. The route extends past several local landmarks, such as Chapel Hill Library, University Place and Hargraves Community Center.
She's depended on the route for months, but it's become even harder because Chapel Hill Transit implemented scheduling changes in August. The county announced that several routes would run less frequently, and hours would be reduced because of bus driver shortages.
The A Route is one of those affected. Because of it, Thomas often finds herself having to walk to class because she missed the bus. She may be late to her morning classes or have to skip entirely.
"You maybe just pray that it's there," Thomas said. "The shortage of drivers has just decreased its frequency even more so now I have to resort to either walking into class, which makes me late and skipping class, or I have to wake up at weird hours to make it to class on time."
In a normal year, Chapel Hill Transit employs at least 95 bus operators to provide services for the city's 26 routes. Two years ago, 111 operators were employed. Those numbers have slowly dwindled to 86 drivers.
"Another nuance we have to announce for as we provide our daily operations are absences for vacation and sick leave, and operators who are out on FMLA leave, workers' comp or preparing to retire," said Chapel Hill Transit Community Outreach Manager Jeffrey Sullivan.
But the shortages are also not exclusive to Chapel Hill. They've been seen across several North Carolina cities and school districts, such as Wake County and Durham Public Schools.
"We think that this is something that's going to continue," Sullivan said. "We're seeing — kind of state and nationwide — that COVID brought in some significant changes to the labor market, and that's likely going to ripple through for years to come. We're optimistic that we'll be able to make some changes to be able to recruit folks, but right now, there's not a lot of folks that are applying for jobs."
Those shortages, and eventual scheduling changes, became increasingly difficult to navigate once UNC started in-person classes in August. Suddenly, there was a bevy of students who needed to take the bus. But the supply failed to meet the demand.
"Our hope is, as we hire more folks that we'll be able to add services back in, these are not permanent reductions," Chapel Hill Director of Transit Brian Litchfield said. "Our hope is that by next semester, we'd be in a position to be back at full service."
Sullivan said the shortage had led to longer ride times. The current ride times can reach a maximum amount of an hour and 15 minutes. Compared to an average pre-pandemic year, that time was about 45 minutes.
How has the bus shortage impacted Chapel Hill
Beyond North Carolina, bus driver shortages have become a nationwide issue. And, for bus and city transit drivers alike, similar factors have paved the road.
The most recent factor is the COVID-19 pandemic. Many drivers have not been able to return to work after being furloughed from their jobs. Other drivers have retired after reported concerns of viral infections at work.
In Chapel Hill, there was a 16-month hiring freeze on new drivers — where several bus operators ended up retiring because of it.
There is also the possibility for vaccine hesitancy for drivers. Both Chapel Hill Transit and Chapel Hill-Carrboro City Schools require proof of vaccination.
In addition, the majority of applicants for bus driver positions are not from the Chapel Hill area. Therefore, in addition to competing with the local economic landscape, Litchfield said there is external competition with the economics from those areas.
The decision to work in Chapel Hill becomes dependent on external factors, such as transportation and driving time, Litchfield said.
"Why would they drive another 20 minutes to 40 minutes to a job that pays about the same that you know, that they're at?" he said.  "So I think that'll continue, it's probably more of a longer answer than you were looking for. But it's, you know, it's certainly a complex and challenging issue."
One specific roadblock is the fact that job applicants are required to have a commercial driver's license. Getting one is difficult, and puts prospective candidates on the map for other jobs.
But Sullivan said efforts are still there. A few months ago, Chapel Hill Transit began focusing on recruitment. There were social media posts promoting the job and signage around the Chapel Hill area.
"We've also seen many folks around us do very similar things as well," Litchfield said. "It's certainly the job seekers market right now."
But those changes have undoubtedly led to scheduling changes for Chapel Hill transit buses. The same goes for Chapel Hill-Carrboro City Schools. There are about 18 unfilled positions as of November. It led to longer wait times for students and longer routes for drivers.
Bradley Johnson, director of transportation for Chapel Hill-Carrboro City Schools, said it's common for students to wait for 30-45 minutes after school before their bus arrives.
"They're sitting around after school, at the high school level," Johnson said. "Which is — I don't want to say wasted time — but is it time where they could be doing something else and be more productive doing something else."
It also resulted in the school district taking in additional help when available. They have contracts with three outside vendors, which equates to about 11 vans, to transport students with special needs.
"Families have had to make major sacrifices and major adjustments, whether that be deciding to transport their children to and from school themselves, or arranging different after school care options," Johnson said. "For students, it's just in their after school activities or their morning routine where they get up earlier to catch buses, because they're riding home — that is the negative impact of this."
Incentives during the bus shortage
To help combat the shortage, Chapel Hill-Carrboro City Schools has dolled out incentives aimed at hiring more drivers.
Approved by the school board two months ago, there are several increases to monetary incentives, such as the signing bonus going from $2,000 to $4,000, referral bonuses up from $250 to $2,000 for CHCCS employees that bring in new drivers and perfect attendance bonus from $500 to $1,000 every semester for current drivers.
There are also full-time work opportunities and paid commercial driver training.
Johnson said the incentives have played a part in helping to hire nearly a dozen new bus drivers this fall.
In addition, both Chapel Hill-Carrboro City Schools and the Town of Chapel Hill have raised wages for bus drivers. The school district raised wages to $16.50, and $16.80 for the Town.
"It's just harder to recruit drivers," Sullivan said. "I think transit in general gets hit, because we're not just recruiting people who drive, we're a customer service representative. The people who operate our buses have to talk with members of the public, like people, from all walks of life, all shapes and all stripes."
But the end goal of providing incentives is working to get transit schedules back on a regular route. For Thomas, being able to comfortably rely on the A Route is the make it or break it of a peaceful academic school year.
"Chapel Hill transit — love her," Thomas said. "But I hate her."
"Hopefully, when students come back in January, we'll have a similar level of service to what we have today," Litchfield said. "And we'll just continue to work to try and recruit folks. And just encourage folks, if anybody knows anyone that's interested in a gig."
---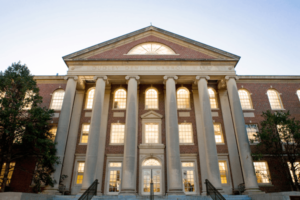 Stories from the UNC Media Hub are written by senior students from various concentrations in the Hussman School of Journalism and Media working together to find, produce and market unique stories — all designed to capture multiple angles and perspectives from across North Carolina.